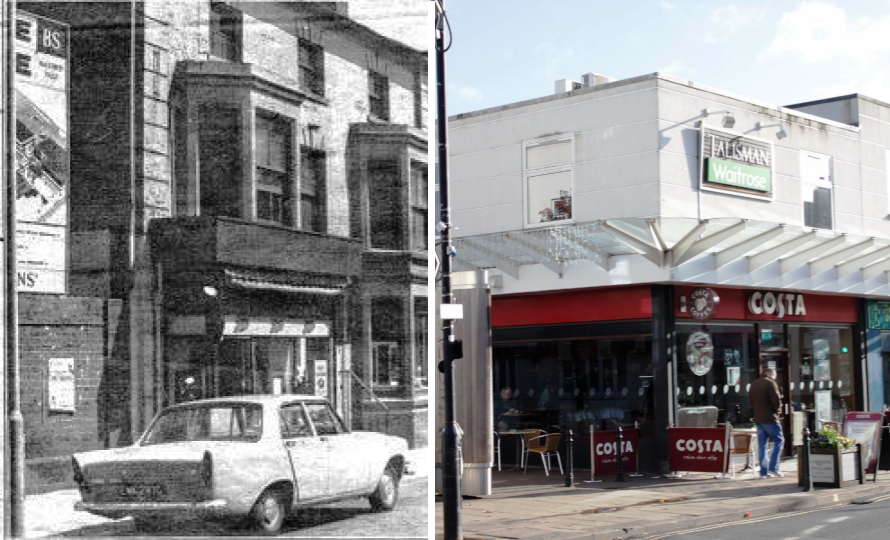 This Then & Now pairing shows Boots the Chemist on Warwick Road, some time in the early 1960s and its modern day equivalent location.
This grand old double bay windowed house, known as The Limes, was subdivided and converted into two shops. It stood next door to the Tannery Gates, out of shot to the left.
Harry Sunley records in A Kenilworth Chronology (Odibourne Press, 1989) that two almshouses, out of shot to the right, were demolished in 1963 and the Tannery to the rear was demolished in 1965, both for the building of Talisman Square. However, the date of demolition of The Limes itself is unrecorded.
Its location today would be approximately where Costa Coffee now stands, as seen in the centre of this side-by-side map comparison. A placard heralding the development of the forthcoming Talisman Square shopping precinct can be seen on the left of the 'then' image.
A drawing of The Limes as a house, including the other ground floor bay window intact, exists in the KHAS archives, drawn from the same angle as the photo above: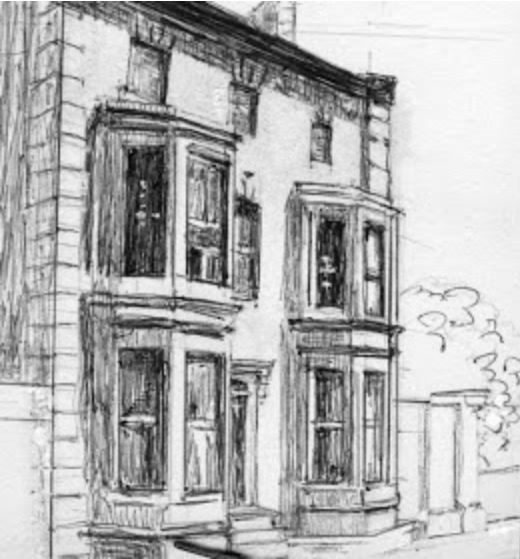 It's not clear why the development of Talisman Square behind necessitated the demolition of this fine old building, or indeed the neighbouring almshouses. It's another example of the planning excesses of the era which, arguably, swept away so many such buildings quite unnecessarily.