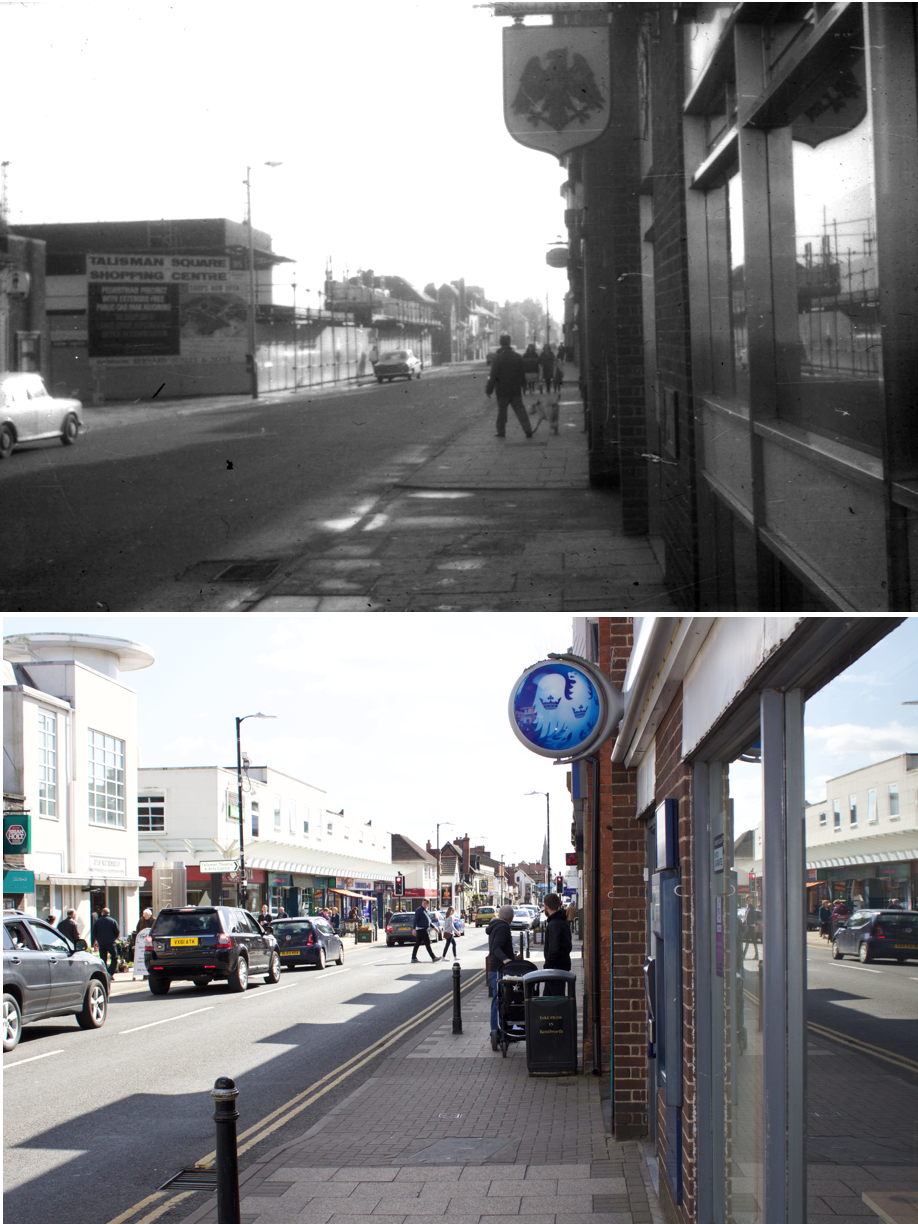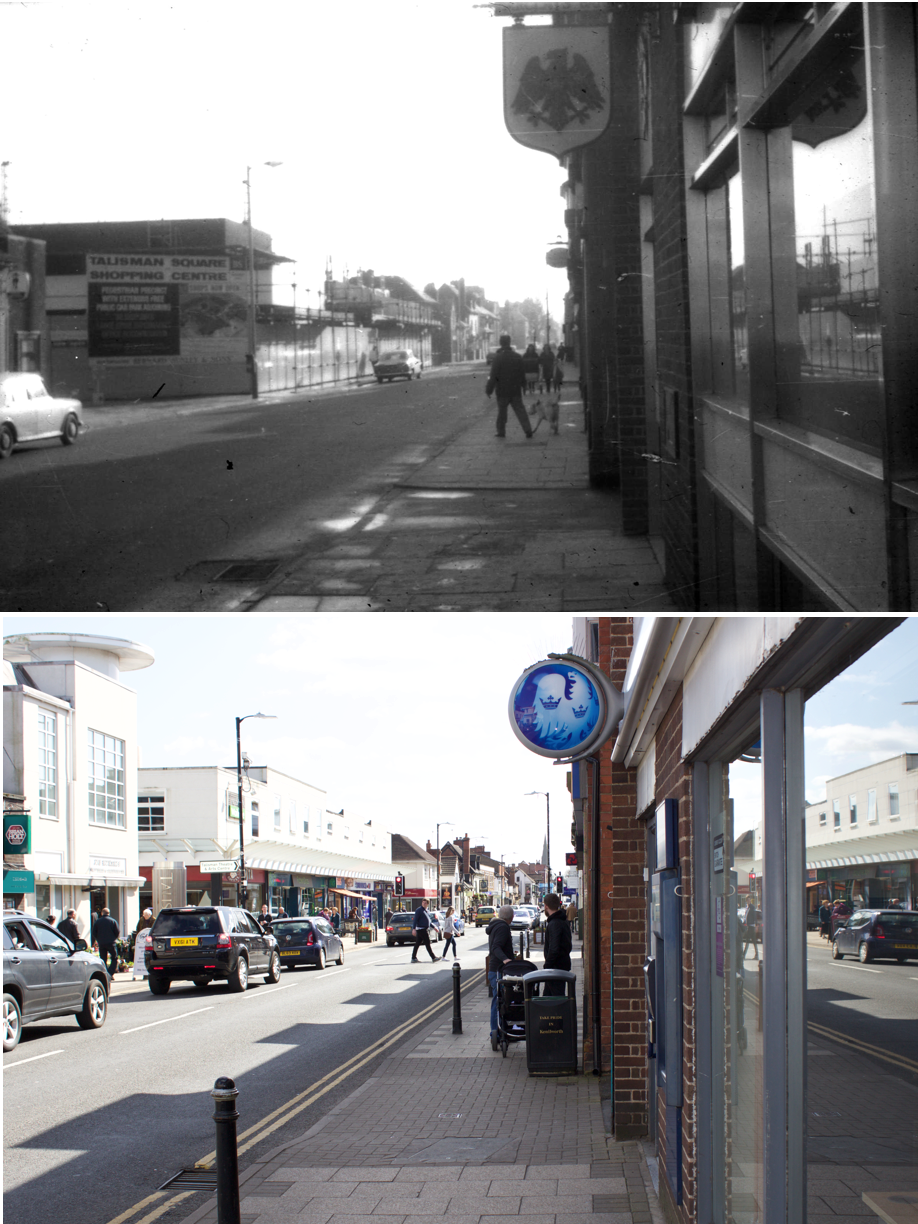 This remarkable street scene, dated 28th November 1965, shows the building of Talisman Square in progress.
In the 'then' photo, both the Almshouses that used to front onto Warwick Road and the Tannery buildings behind have been demolished and building the new shopping precinct is already well under way. A sign proclaims the forthcoming pedestrian shopping precinct and car park, indicating that some shops were by this stage already open.
As per a recent then & now pairing, the original Talisman Square was double its current width, and the 'now' photo shows that the addition of the greengrocer's premises onto the north side of the square (the white building with the round tower, extreme left) has eaten into some of the original plaza space.
In the 'then' photo two cars are parked on an otherwise quiet Warwick Road. In the 2016 photo, double yellow lines can be seen which now prevent parking in order to keep the more or less constant traffic moving more smoothly.
In the foreground of the 'now' image is a revamped Barclays Bank sign in exactly the same spot as its earlier 'then' counterpart providing some pleasing continuity between the two images.