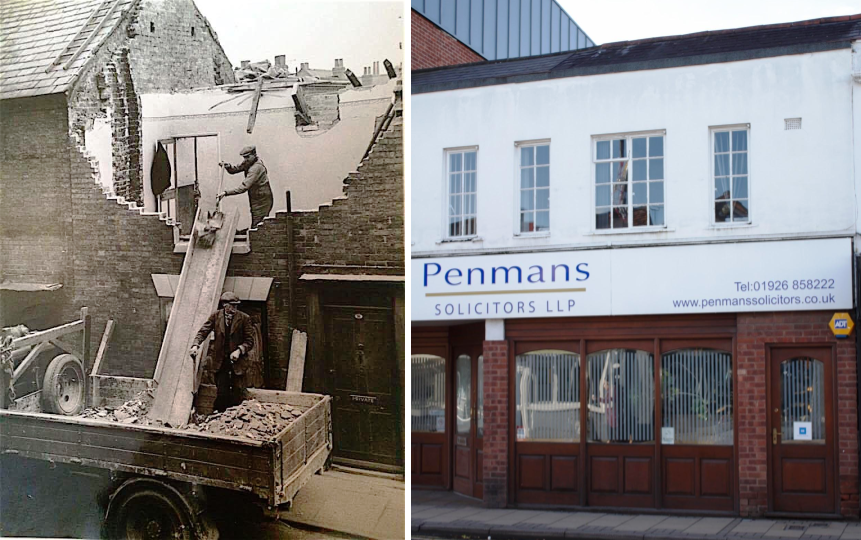 This Then & Now image shows the demolition the frontage of what is now numbered 30 Warwick Road. As We will see in subsequent Then & Nows, this work was done in preparation for the widening of the E.H. Watts grocery store at number 32 next door, the doorway to which is just visible on the left of the 'then' image.
This appears to have been carried out to expand the shop as it became managed as a franchise of the self-service supermarket chain VG Stores. After the alterations, the grocers occupied the two merged properties, numbers 30 and 32, and traded as E.H. Watts with the VG logo displayed. These premises are now occupied by Penmans Solicitors.
An earlier Then & Now comparison shows the surviving properties to the left of those shown above, once the VG Stores re-brand had been completed: www.khas.co.uk/randall-road-junction-then-now
A huge thank you to Su Hadley and Tony Watts for providing, via Facebook, this and other images of the modifications to E.H. Watts shop.