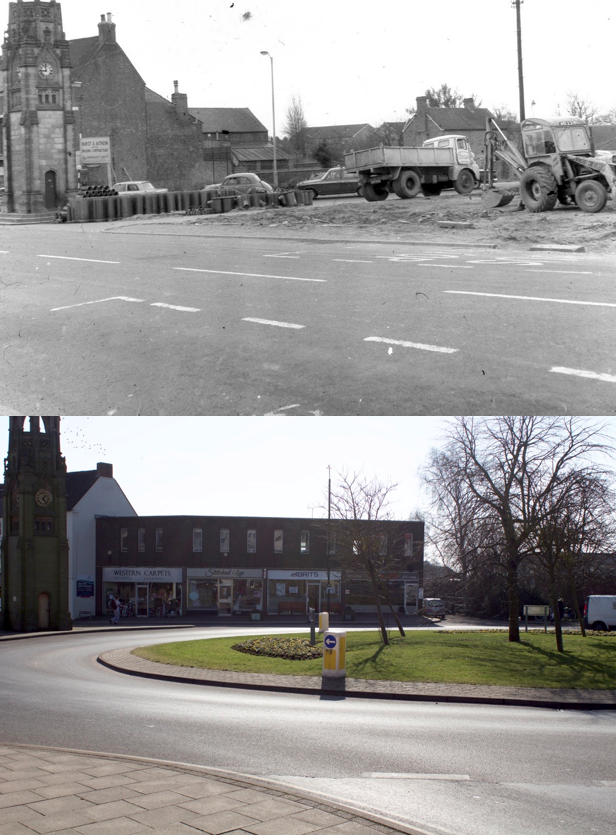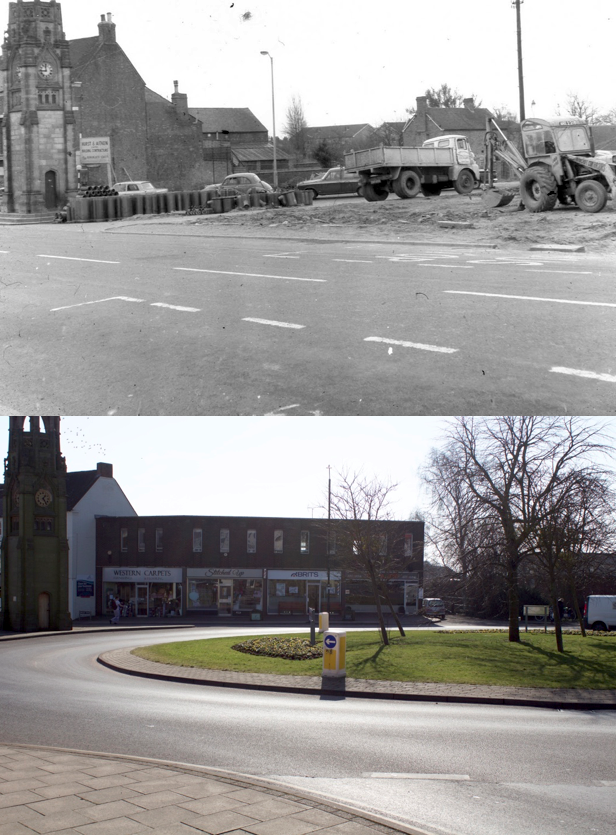 This Then & Now comparison shows the site of another casualty of the night of the 21st of November 1940, when a lone Luftwaffe bomber dropped a parachute mine over Abbey End. This is where a centuries old timber framed building known as Lord Leycester's Lodge stood until it was fatally damaged during the tragic air raid that killed 28 people.
Writing in Kenilworth History 2005 / 2006, Rob Steward recalled witnessing the collapse of the roof of the lodge shortly after the raid: "In November 1940, at the age of ten, having experienced a land-mine exploding beyond the garden, I walked to town to see what had happened to the Square. The roof of Leicester's Lodge fell in as I stood in front of it. I often wonder what happened to the ornate carving above the door. It was triangular, and in the centre was an ornate wreath, with a ribbon, and, I think a bear and ragged staff inside it. On either side was R and D, in large letters, all in high relief."
Given its prominent position next to the clock tower, and given it's obvious antiquity, there seems to be precious little written of the origin of the lodge and precious few pictures of it before its destruction. It's not clear whether the lodge was indeed a hunting lodge, or whether it was in fact under the ownership of Robert Dudley, although the initials R.D. described above would support such a conclusion.
Although badly damaged, the lodge wasn't actually completely destroyed by the blast. A picture dated 1947 survives of the ruins of the former chemists shop which stood where the roundabout now lies, with the shattered remains of the Lodge in the background. The 'then' image shows preparations for the construction of said roundabout, with a digger, lorry and pipework arranged in preparation for the works.
The keen eyed will also notice that the top of the Clock Tower is also missing in the 'then' image, having been damaged by the blast and later removed, before a replica stonework crown was replaced atop the tower in the 1970s. The steps of the clock tower would also be buried by the construction work shown in the image.