In March 2017 we posted a Then & Now image showing Little Chase Cottage on Clinton Lane featuring a 1960s colour photo, presumably taken by KHAS member Rob Steward. In the background of the 1960s 'then' image it is clear that something had recently been demolished. Today's slightly unusual 'Then, Then & Now' post provides a small update to the original 'Then & Now' post.
In the original Then & Now posting we stated that "Sadly, our intrepid 1960s photographer was too late to capture the demolished properties on film before they were reduced to rubble. The plot is now occupied for garages serving the Kenilcourt flats on the right hand side of the 'now' image which, as shown in the map above, were built on the site of former allotment gardens".
However, its has since been brought to our attention that one such intrepid photographer did indeed capture the demolished properties. Former KHAS member John Drew took the black and white image below, in our updated Then, Then & Now image, for his book Kenilworth – A Manor of the King (Pleasaunce Press, 1971),  simply captioned 'Old Houses in Clinton Lane'.  So thanks to the photographic legacy provided by both John Drew and subsequently Rob Steward we are now able to record what was destroyed: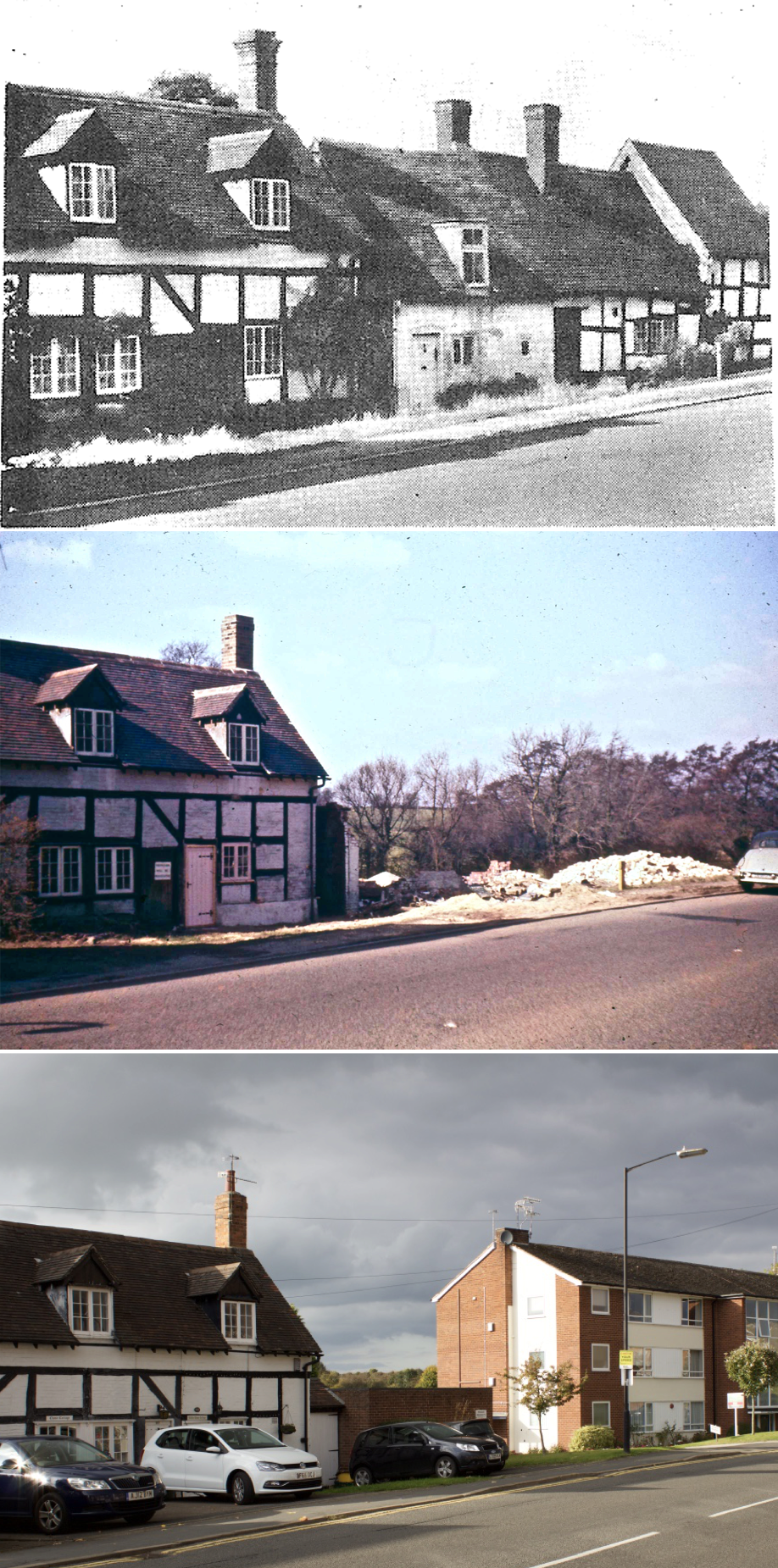 The following excerpt from the  OS 25 inch map, 1892 – 1905 shows the demolished properties in red: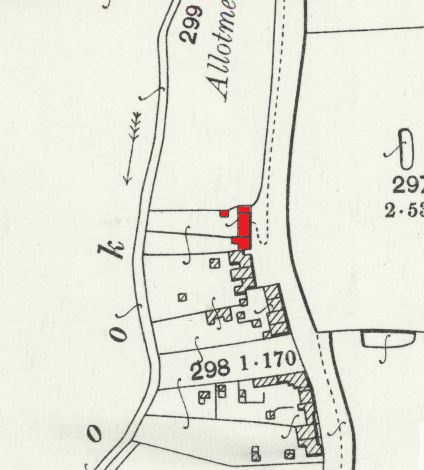 The site of the demolished properties to the right of the 'then' images is now used as garages for the Kenilcourt block of flats.