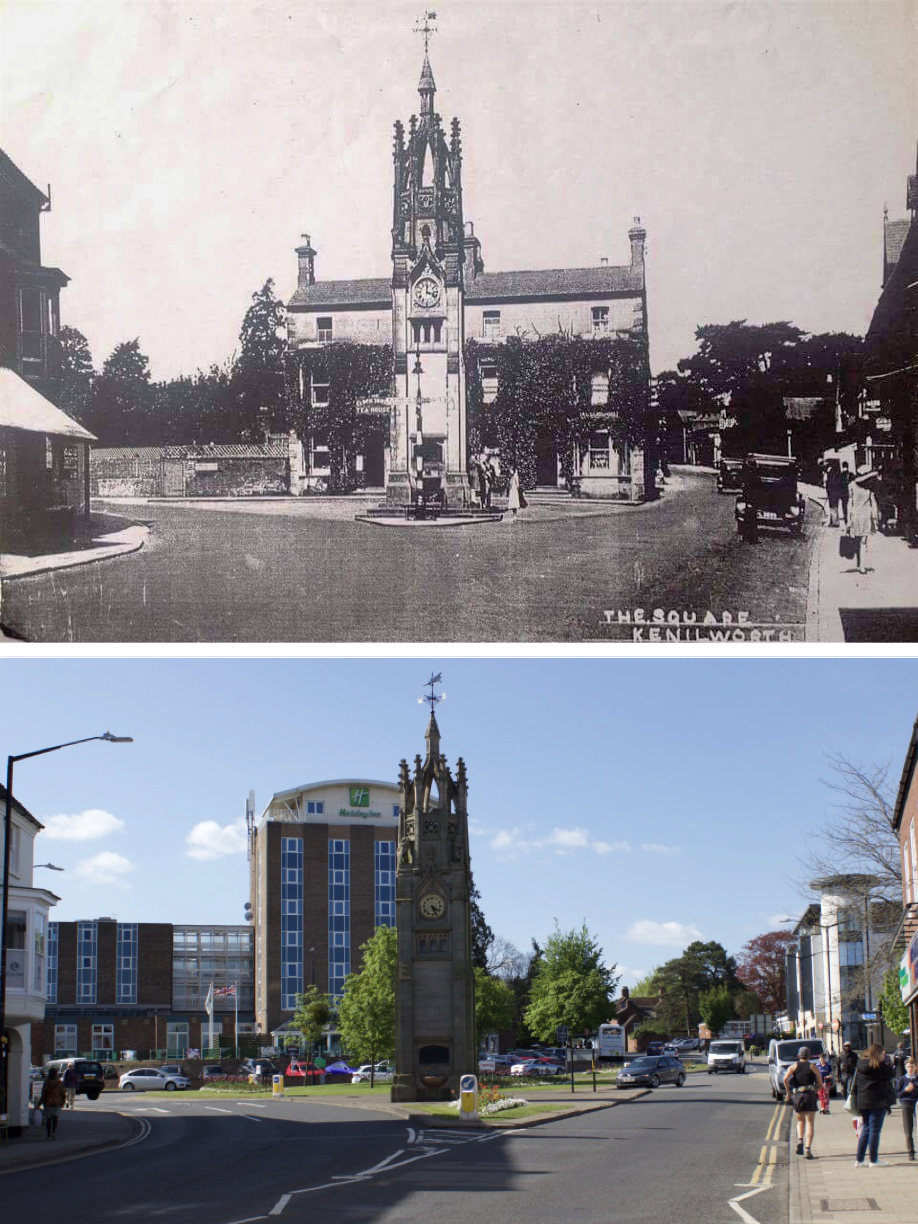 This postcard of The Square can be dated between 1906 when the clock tower was constructed and the 1930s when alterations were made to the buildings comprising Numbers 1 & 2, The Square behind the clocktower. Long distance shots of the same scene can be found in previous Then & Now comparisons here and here. The whole scene would later be irrevocably altered by the damage Luftwaffe parachute mine in November 1940.
Similar photos on Robin Leach's Kenilworth in WWII website show before and after views of the alterations to these buildings. About eight foot was lopped off the right hand side of these buildings in the 1930s, when the right-hand bay was removed for road widening. Later in the 1930s, the remainder of the structure housed Glasspool the Chemists. Following the blitz of 1940, the chemists itself was in ruins, much like the rest of Abbey End, including the old Globe Inn to the extreme right of the 'then' image. The lower left hand portion of this building limped on until the 1960s, when it was finally demolished for the building of the present day roundabout.
In the background, the De Montfort Hotel now lies, which opened in 1967 in what was the grounds of a house named The Firs. The buildings on the west side of the square remain relatively unchanged today.