KENILWORTH HISTORY & ARCHÆOLOGY SOCIETY – November 2016 Newsletter
» Last Meeting: Alan Godfrey spoke about Kinwarton – the 'pint-pot parish'. He amazed us at just how much history can be squeezed our of such small area, only 470 acres!
» Tonight: Anne Langley is asking us to join her on a grand tour of Europe in the company of Bertie Greatheed.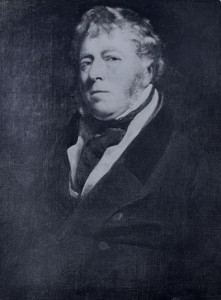 » Next month, Dec 12th: is the 'Seasonal' meeting with appropriate refreshments and a short talk from Jan Cooper about the end of the Siege, and what came after. At the usual 7.30 for 7.45
» Kenilworth Family History Society 14th Dec: Members' Meeting + Christmas refreshments. Activities to be arranged Meeting 7.30 at Senior Citizens' Club.
» Kineton Local History Group: Friday 20th January – Banbury during the first Civil War 1642 – 1646  by Gregg Arthur   7.30 in the Village Hall
» Warwickshire Local History Society Tuesday 15th November 2016 Paula McBride, Magic and Witchcraft in Warwickshire. Start at 8.00pm, preceded by coffee at 7.30pm, in The Friends' Meeting House, 39 High Street, Warwick, CV34 4AX
» CADAS 10th January: Rediscovering the Icknield Way: New insights from excavations at Aston Clinton, Buckinghamshire   Lecturer: Mathew Morris 7.30pm at Friends' Meeting House, Hill Street, Coventry
» Kenilworth Civic Society 15th Nov Roger Cragg: Elan Valley Aqueduct. At the Senior Citizens' Club at 7.30pm. Also 9th Dec: Christmas Party at the Cottage Inn, Stoneleigh Road 6.30
» A reminder that your Editor has given notice that Kenilworth History 2017 will be his last. The Society therefore needs a new Editor. The production of this Newsletter falls to him/her as well, unless someone will undertake it separately.
» Other events are added verbatim to this Newsletter. It would be useful if members would indicate to the Editor if this sort of information is useful, or whether a link to the organisations on the website would suffice.
Contacts: Chairman – 01676 532654; Secretary – 01926 858670; Treasurer – 01926 852655;
Vice Chairman & Editor – 01926 858090 norstevens@hotmail.com
Website www.khas.co.uk