KHAS MATTERS
Last Month: Ben Wallace, a keeper of the Historic Environment Record held by WCC, gave us a fascinating and varied insight into the benefits to archaeology offered by aerial photography. In the light of the very positive conditions provided by last year's dry summer, it was interesting to learn of what might be revealed by particular moisture conditions.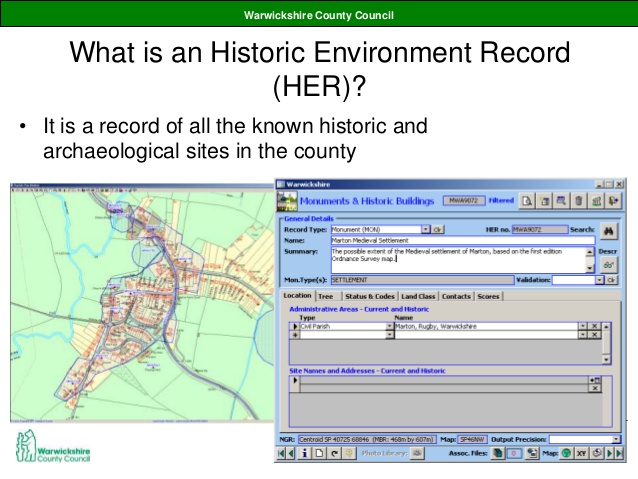 Tonight is our customary 'soiree'. I'm told that the introductory part of the evening is 'top secret' – all you need is a resistivity scanner (that's my suggestion). The second half is predictable – provided you all brought sufficient nibbles!
We kick off the New Year on January 13th when we welcome Graham Sutherland to speak on 'The Darker Side of Warwick'.
The AGM looms …. yes another year, nay decade, is at hand and that means AGMs. As you all know, Geoff Whiteman has been our excellent KHAS Secretary for a number of years now but unfortunately, due to family commitments, he will reluctantly be standing down from this position as soon as a replacement Secretary can be appointed. If anyone would be willing to join the Committee in this capacity please contact either Geoff or Jan to discuss it. Geoff will be very happy to explain what is involved. Please give this request some serious consideration."
YOU COULD BE INTERESTED IN ……
Kenilworth Family History Society: Wednesday 8th Jan. 7.45pm. The Kenilworth Centre CV8 1QJ. Paul Baker (Rowington): The Lost Railway; the efforts of townspeople to bring the railway to Henley-in-Arden
Warwickshire Geological Conservation Group: Wednesday 15th Jan. 7pm for 7.30pm. St Francis Church Hall, Warwick Rd. Dr Tom Barrett: Meteorites. Details: Ian Fenwick (257250)
Warwickshire Local History Society: Saturday 18th January, 1.30 for 2pm. Ellie Reid, independent researcher: Warwick Pageant & the 20th Century Pageant Movement', N.B. the first day-time lecture will take place at St Michael's Church Centre, Church Lane, Budbrooke, Warwick. CV35 8QL. For more details e-mail rowanfisher367@gmail.com or call 07507 293669
CADAS: Tuesday 14th Jan. 7.30pm. Friends Meeting House, Hill St., Coventry. Dr Daniel Reynolds (Birmingham, Byzantine History): At the Crossroads of Empires. He reports on excavations of a 9th century Byzantine church near Salerno
Lapworth Local History Group: Tues. 28th Jan. 7.45pm. Lapworth Village Hall. Paul Walters: The Story of Coventry
Leamington History Group: Monday, 27th Jan. 7.30pm. Dormer Conference Centre, Dormer Place. AGM followed by Peter Coulls: Henry Fedeski, award-winning Leamington architect
Battlefields Trust Study Day – 'The Earls of Warwick and Battle' Saturday 21st March 2020
A one day Battlefields Trust study day examining two of the Earls of Warwick – Richard Neville, the Kingmaker, and Richard Beauchamp – and their experience of medieval battle. Tickets: £10 (KHAS are members of the Trust) Venue: Coten End Primary School, Coten End, Warwick, CV34 4NP Tickets are available at Eventbrite: https://www.eventbrite.com/e/battlefields-trust-study-day-the-earls-of-warwickand-battle-tickets-83426915149
Contacts: Chairman – 01676-532654; Secretary – 01926-858670; Treasurer – 01926-852655; Newsletter Editor – 01926-257250 Website www.khas.co.uk