KENILWORTH HISTORY & ARCHÆOLOGY SOCIETY – October 2016 Newsletter
» Last Meeting: Dr Nick Humphris gave a detailed account the archæology of Chedworth Roman Villa, particularly where the recent work has been done. Very likely that there will be members who heard the talk making the trip south to see for themselves.
» Tonight: Alan Godfrey speaks about Kinwarton – a 'pint-pot parish'.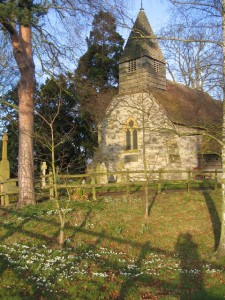 » Next month: Anne Langley will be asking us to join her on a grand tour of Europe, though we shall need the time machine to take us back to the 18th Century and the company of Bertie Greatheed. This will be on 14th November at the usual time of 7.30 for 7.45pm
» Kenilworth Family History Society 12th October Adrian de Redman A Brief introduction to English Heraldry Meetings 7.30 at Senior Citizens' Club.
» Kineton Local History Group: Friday 21 October – World War 1 at Scapa Flow: Extracts from my Grandfather's Diary 7.30 in the Village Hall
» Warwickshire Local History Society Saturday 17 September 2016 A 'mystery' history tour of Harbury village, followed by the usual tea
» CADAS 11th October: Preliminary results of excavations of a prehistoric cemetery and settlement at Wolston Quarry 2015 : Simon Markus 7.30pm at Friends' Meeting House, Hill Street, Coventry
» Kenilworth Civic Society 18th Oct: Sheila Woolf – 'Travels with the Leighs'. At the Senior Citizens' Club at 7.30
» A series of free talks on "Historic Kenilworth" at the Library: Monday 31st October 7pm – Jan Cooper speaking on "War & Worship: Castle & Church"
» Your Editor has given notice that Kenilworth History 2017 will be his last. The Society therefore needs a new Editor. The production of this Newsletter falls to him/her as well.
» Other events are added verbatim to this Newsletter. It would be useful if members would indicate to the Editor if this sort of information is useful, or whether a link to the organisations on the website would suffice.
» The Committee is looking at the possibility (only, at this stage) of producing a 3-D model of at least the Abbey as it was at the Dissolution. If anyone has connections with someone who knows about the practicalities and costs of casting in bronze, please contact the Chairman. The value of this is that visually impaired people will be able to understand more clearly the layout and extent of the buildings.
Articles, please, to the Editor, as soon as possible.
Contacts: Chairman – 01676 532654; Secretary – 01926 858670; Treasurer – 01926 852655;
Vice Chairman & Editor – 01926 858090 norstevens@hotmail.com
Website www.khas.co.uk