KENILWORTH HISTORY & ARCHÆOLOGY SOCIETY – December 2016 Newsletter
» Last Meeting: We learnt a lot about the strange adventures of Bertie Greatheed from Anne Langley. The tale was almost bizarre: an object lesson in the value of keeping a diary!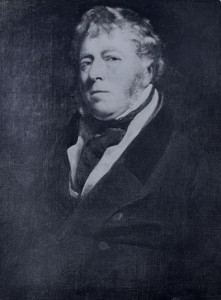 » Tonight: Anything could happen, although we are assured that our Chairman will have the last word to say on the Siege that we have been commemorating this year.
» Next month (and Year), Jan 9th: Gillian White will enlighten us on Bess of Hardwick. All at the usual time of 7.30 for 7.45 at the Senior Citizens' Club.
» Sue Tyler who has been Committee member for the last three years is finding family commitments are making her unable to continue. Consequently, there will be an election at the AGM in February. Please let the Secretary have the name (and permission) of someone you would like to see proposed as her successor. Nomination forms available.
» Kenilworth Family History Society Wednesday 11th January: The very popular Dr Rebecca Probert, an expert on the history of marriage law, will give a talk titled 'Divorced, Bigamist, Bereaved?' The talk deals with marital breakdown, separation, widowhood, and remarriage, from 1600 to the 1970s, and is likely to be illustrated with case studies and stories. Senior Citizens' Club, Abbey End, Kenilworth, CV8 1QJ, from 7.30. Non-members welcome
» Kineton Local History Group: Friday 20th January – Banbury during the first Civil War 1642 – 1646  by Gregg Arthur   7.30 in the Village Hall
» Warwickshire Local History Society Tuesday 21 February 2017 The history of the NHS in Warwickshire and the West Midlands. Start at 8.00pm, preceded by coffee at 7.30pm, in The Friends' Meeting House, 39 High Street, Warwick, CV34 4AX
» CADAS 10th January: Rediscovering the Icknield Way: New insights from excavations at Aston Clinton, Buckinghamshire  Lecturer: Mathew Morris 7.30pm at Friends' Meeting House, Hill Street, Coventry
But now it's almost Christmas and we wish all our members a peaceful and happy one!!
Contacts: Chairman – 01676 532654; Secretary – 01926 858670; Treasurer – 01926 852655; Vice Chairman & Editor – 01926 858090 [wpml_mailto email="norstevens@hotmail.com"]Chairman's Email[/wpml_mailto] Website www.khas.co.uk