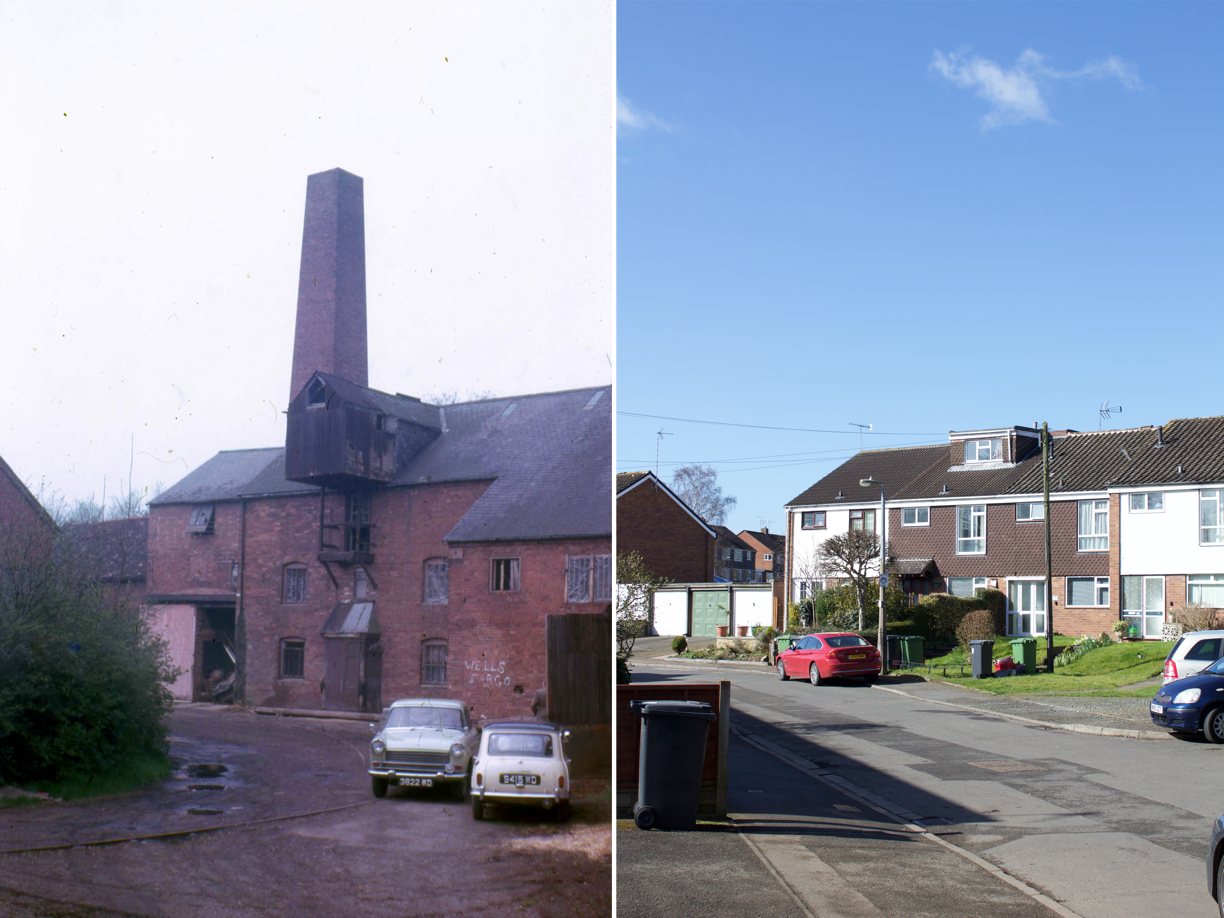 The mill was powered by water wheel, fed from a pool called Woodmill Pool, located over the modern day allotments between Manor Road and Lower Laydes Hills. The pool was created by damming Finham brook at the spot where the mill stood (off screen, to the right of the photos above).
According to Rob Steward in Kenilworth History 1997 – 1998: "At the Dissolution in 1538 and shown on the 1628 Harding map are two pools from Townpool Bridge to the 'Woodmill' at Mill End separated at Park Street. The upper one presumably called 'Townpool' and the other 'Wood-mill Pool'. The Townpool seems, then, to have flooded out the brook. A leat has been dug at some time or other to the north of the original brook down to Park Road, it can still be seen as it is now the course of Finham Brook. Though the original brook is shown on the 1885 OS map, by the 1955 map it had gone, but can be traced by following the fence line at the end of the back gardens to the houses in School Lane. Houses have now been built over it at the lower end."
Robin Leach offers a slightly different explanation, in that the brook course would follow the low lying ground at the bottom of the valley and the excavated mill race was higher up alongside School Lane and the gardens. However, the original course was altered at some time, hence the zig-zag in the middle of the school lane section.
A curious piece of graffiti is visible in the 'then' photo from 1964, reading simply "Wells Fargo". Either the US bank of the same name had some stake in the mill, or more likely this relates in some way to the Tales of Wells Fargo western which was being broadcast on the BBC in 1964!