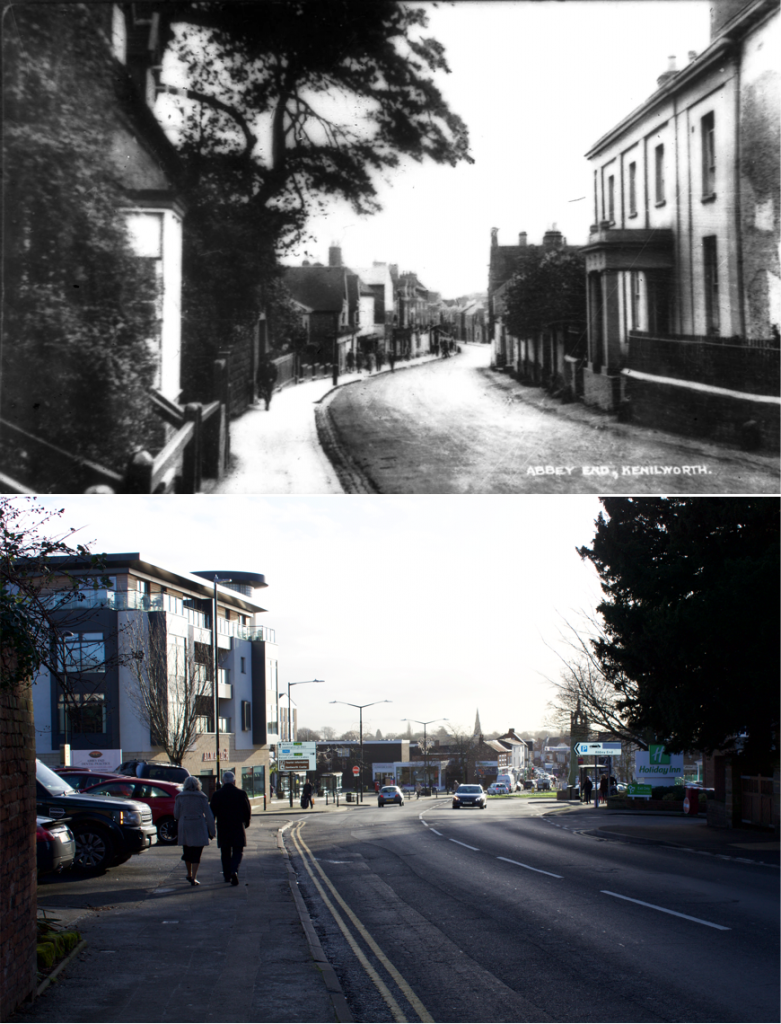 Pre-war postcard of The Square, Abbey End, taken from the War Memorial end looking towards the clock tower. Following the landmine on 21st November 1940, all the buildings on the left were destroyed or damaged beyond repair. The rubble was later cleared to make way for a temporary carpark until the Square was redeveloped in the 1960s.
In the centre of the 'then' image, it's evident just how narrow the road at Abbey End was until road widening in 1932 swept the property north-east of the clock tower away to enable traffic to pass more easily.
According to Rob Steward's "The Inns and Roads of Kenilworth" (Odibourne Press, 2000) the property on the far right known as 'The Firs' was formerly the site of the Green Dragon Inn.
The 'now' scene includes the modern Almanack bar / restaurant (left) and the Holiday Inn (formerly the De Montfort Hotel) out of frame (right).