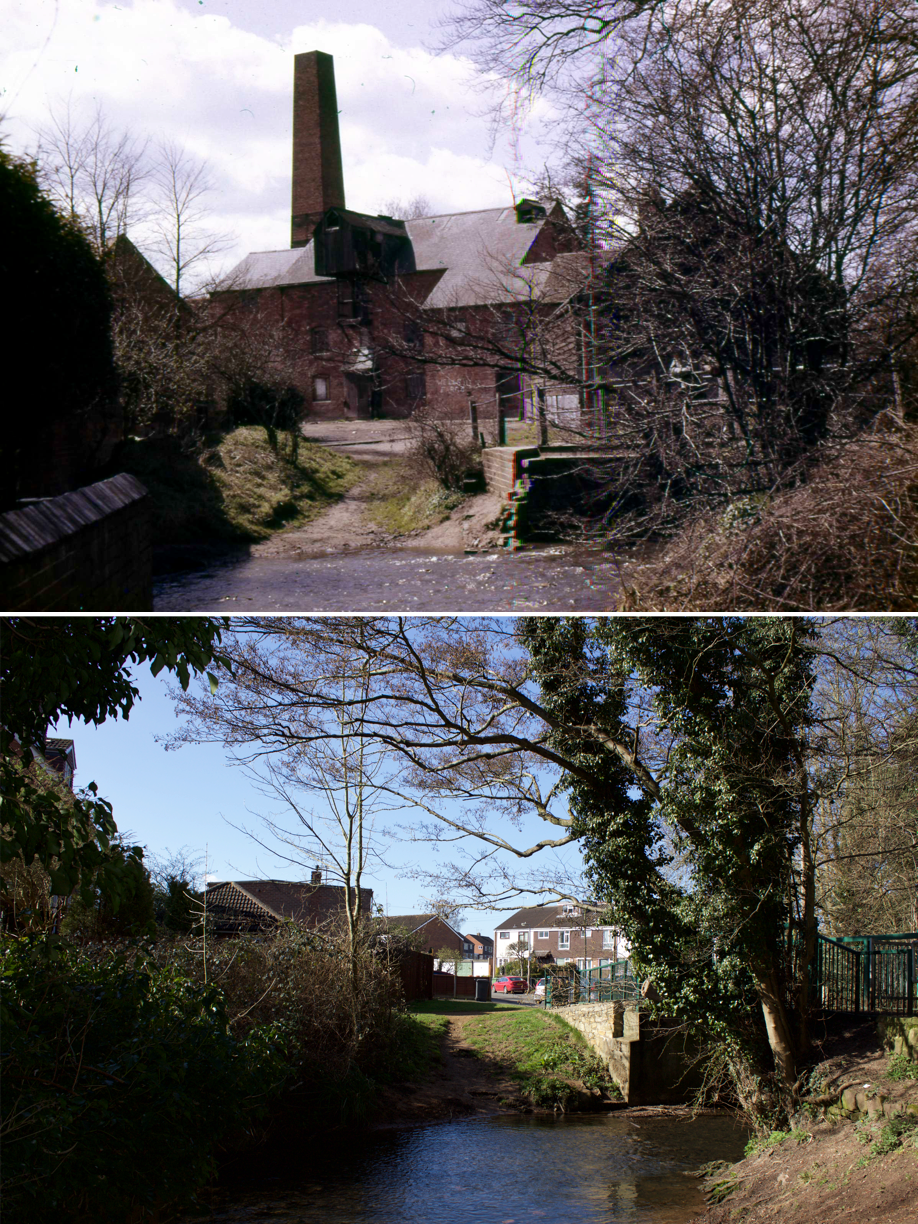 For readers under the age of 60 or so, this 'then' image will present a completely unfamiliar scene. It shows the mill buildings which once stood on the edge of the Common at Mill End, to which it gave its name.
According to Rob Steward in Kenilworth History 1997 – 1998:
"Townpool and Woodmill Pool powered the wood-mill at Mill End built to the west of the ford there. This mill seems to have existed during the time of the Abbey. Later on it was replaced by a cattle-feed mill which was working during the first half of the twentieth century. John Drew says his father could remember the Oil and Cake Mill working under water power. There was a sluice at Park Road which let in water to the pool to fill it. This was enough to run the mill for two and a half hours. After that the sluice was opened again to refill the pool".
The following map extract from 1906 shows the natural course of Finham Brook and the man made Mill Brook respectively, both coloured blue. The Mill Brook once ran alongside School Lane and the along the course of the road now known as The Close, to power the mill at Mill End, shown in green: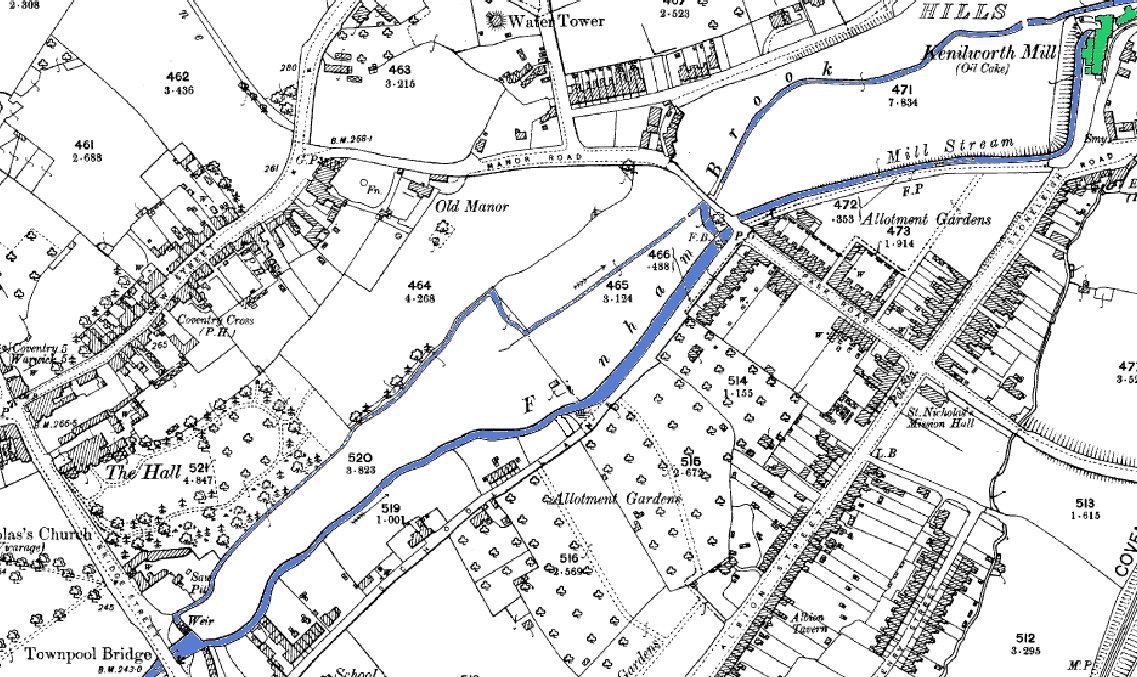 Harry Sunley, in his book A Kenilworth Chronology (Odibourne Press, 1989) records the date of the mill's demolition as April 1964, clearing way for the creation of the housing on what is now Forge Road.
Rob Steward informs us in the Inns and Roads of Kenilworth (Odibourne Press, 2000) that the new road was named in reference to the forge which occupied the building currently occupied by Just Tyres, although it has apparently been much altered over the years. It can be seen marked as "Smy" for Smithy on the 1906 map above.