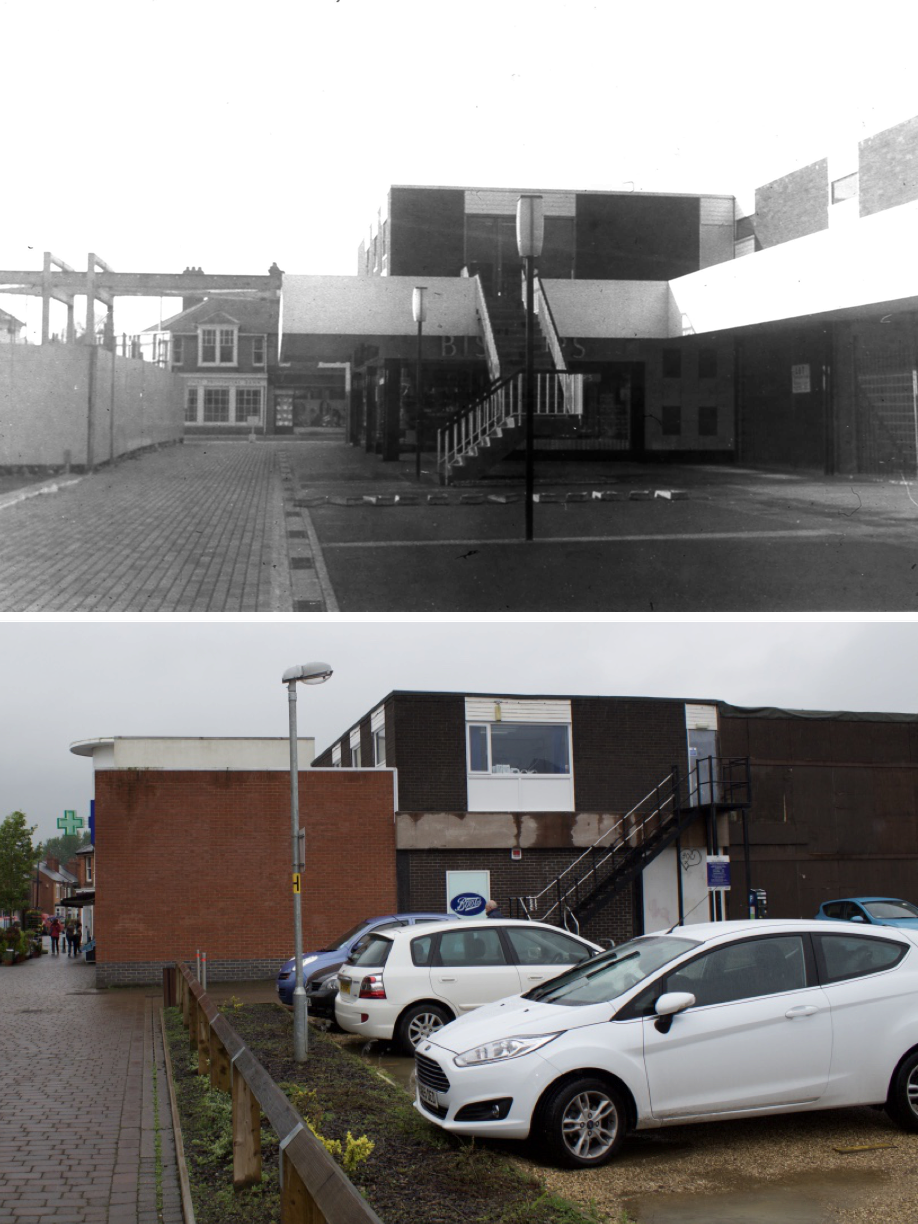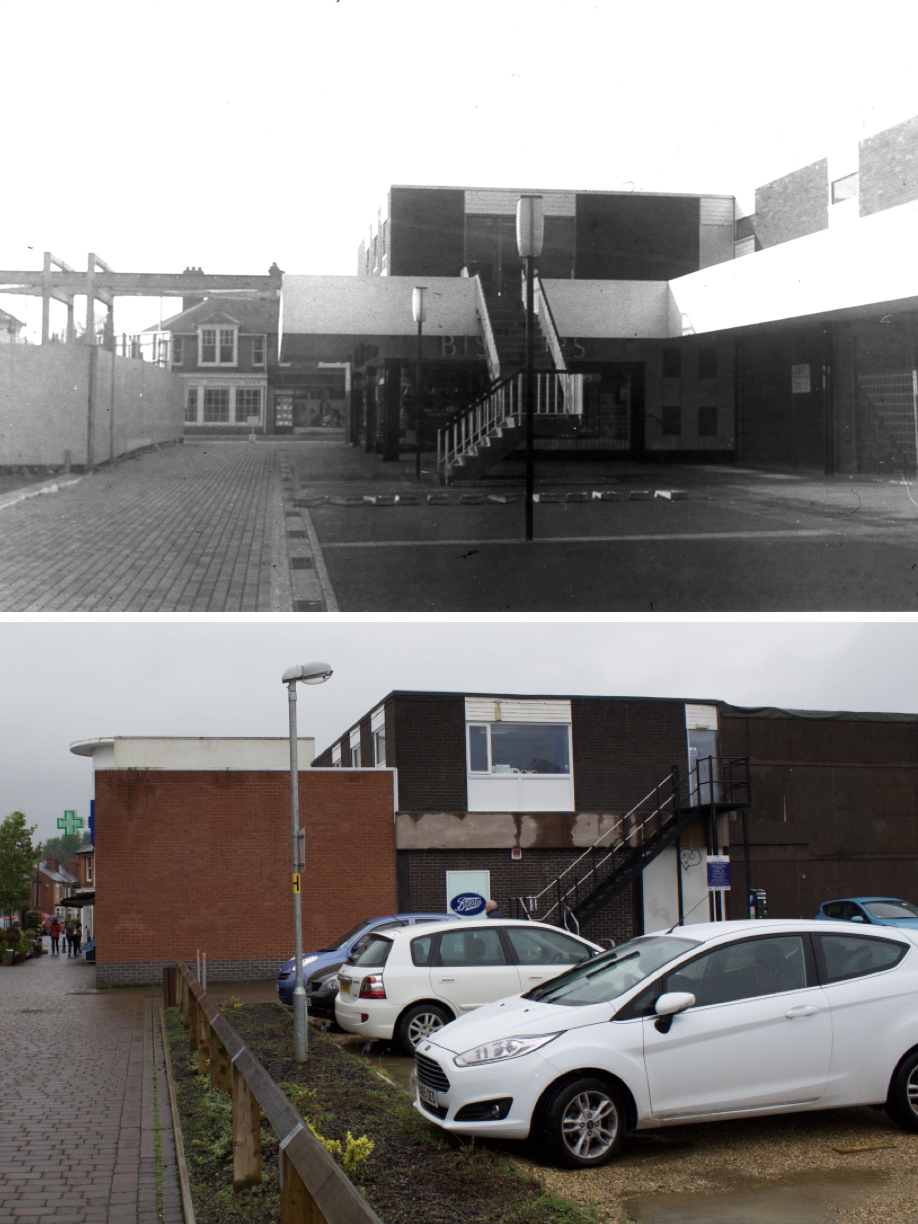 Talisman square, mid 1960s and again in May 2016. The 'then' picture shows the footbridge being built between the offices built above the north and south sides of the square as part of the 'walkway in the sky' concept that developers of the 1950s were so fond of. The bridge was removed in the early 2000s.
In the 'then' image we can also see Bishops supermarket, prior to its relocation to Station Road, which would in turn be replaced by Budgens and then Wilkos. The former Bishops plot in Talisman Square subsequently became occupied by Boots the Chemist.
In the 'now' picture, phase 1 of Talisman Square's modernisation has been completed by extending forward the Boots store to give it a larger retail footprint. To achieve this, a red brick extension was added to the front of the Boots store. A new white Joe Richards greengrocer's store was built out into the middle of the square at around the same time.
Phase 2 of the square's redevelopment was delayed following the economic slowdown of 2004. When completed, it will add extra retail units on the right of the picture in line with the wooden fence which currently marks out a temporary car park, utilising the space left by the demolished 1960s north side of Talisman Square. The final Talisman 'Square' will be more of a corridor arrangement, which has met with a mixed reception from local commentators.