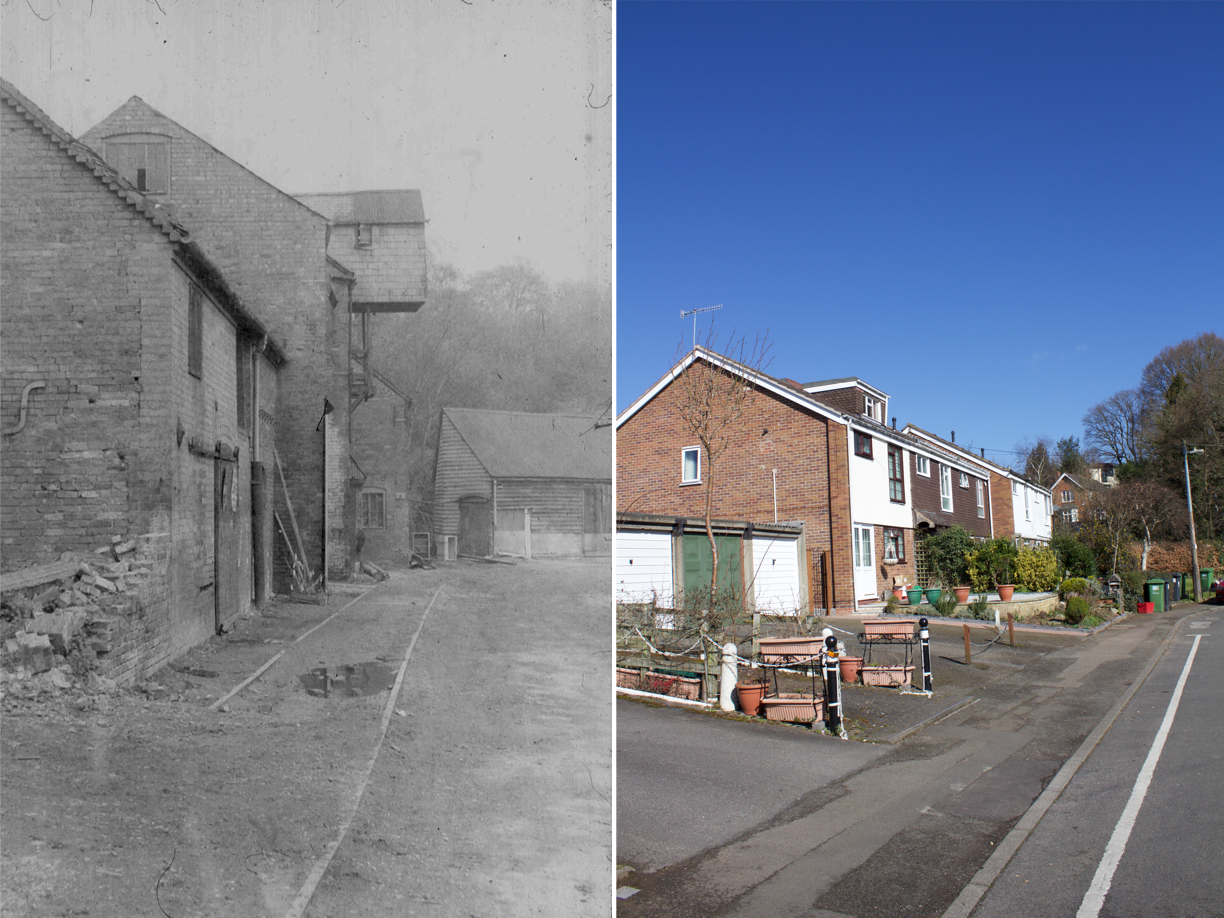 This black and white photo from 1964 shows the mill taken from what is now Forge Road, Mill End, shortly before its demolition. Originally built as a mill for bread flour, it was later used as an oat mill for cattle feed.
According to Harry Sunley in A Kenilworth Chronology (Odibourne Press, 1989) the mill was demolished in April 1964:
"April 1964: The Oatcake Mill is demolished, to be replaced by Forge Road. The mill was fed from Finham Brook via a channel that ran alongside School Lane and The Close. It was last run just after World War II. Between 1899 and 1929, it was owned by J. G. Eagles for the production of cattle cake."
In fact, Robin Leach points out that the mill was operated by not owned by J G Eagles, who had a similar but larger concern in Leamington. He was renting the mill from at least 1891. Robin also points out that strictly speaking the mill building extended further into the modern day roadway than is shown here, so a little artistic license has been shown to get a good 'now' picture!