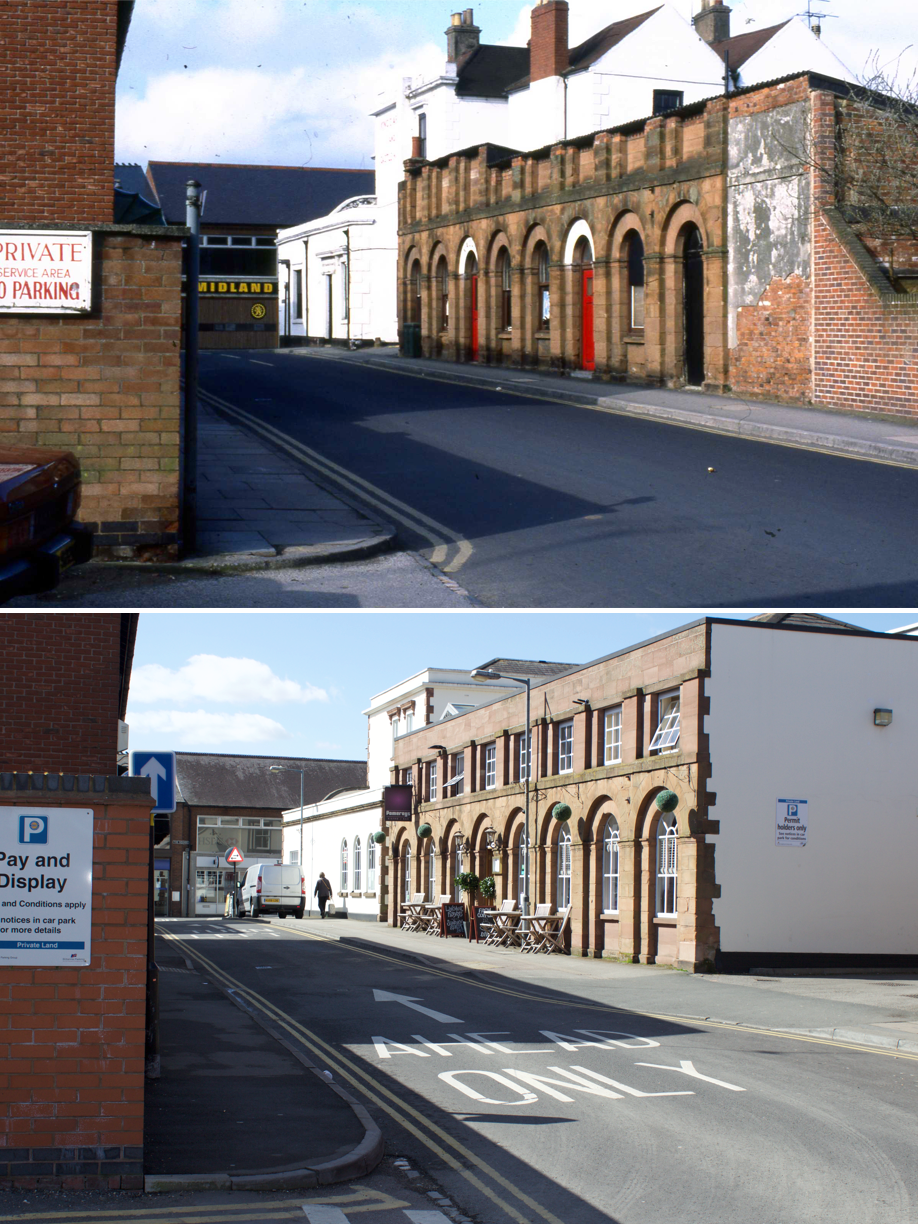 This shot of the rear of the Kings Arms & Castle shows just how much it was altered during the 1985 demolition and rebuilding. The original building, also used as the Abbey Courts Leet in the 16th century, was later extended by the addition of gables to the rear of the building which can be seen on the 'then' photo. However, as the 2016 'now' photo shows, the 1985 rebuild completely remodelled the rear of the property, which nowadays contains flats.
Similarly, the old Vaults building out the in rear of the King's Arms, which was by this stage almost derelict, was substantially renovated in 1985 and a missing upper floor was reinstated. When the 'then' photo was taken it was capped with a very temporary looking corrugated iron roof put there as part of wartime repairs. It now contains the restaurant Pomeroy's. The rather tatty brick remains of the old Assembly Rooms vestibule extension on the extreme right of the photo was demolished for access to these flats as part of the same redevelopment. The rest of the Assembly Rooms had already been demolished in the run up to building what is now Wilko's, formerly Bishops and then Budgens.
On the extreme left of the 'then' photo, a sign on the access road to the rear of the Talisman Square development states that it is a no parking zone. By 2016 this road was being used by cars to access a temporary carpark instated on the site of the demolished north side of Talisman Square, on which parking is very much permitted at the time of writing.
In the distance, Midland Bank has been rebranded as HSBC as a result of a 1992 takeover, although it appears that Midland Bank may yet return to our streets as a high street brand once more.
Thanks to Robin Leach for additional details provided in this article.