KENILWORTH HISTORY & ARCHÆOLOGY SOCIETY – September 2017 Newsletter
» Last Meeting in June, Jan Cooper: "The Footsteps of the White Monks". A comprehensive and interesting account of the Cistercian Order in England, with some more detailed descriptions of particular Houses.
» During the Summer, we had two 'outings': The main events of the July evening were a visit to the Fire Station on School Lane where we saw their historic artefacts and heard a short talk on the history of the Fire Station from their longest serving fire-fighter. We then went to Chapel Yard cottages to view the exterior of the cottages and the heritage plants in the garden.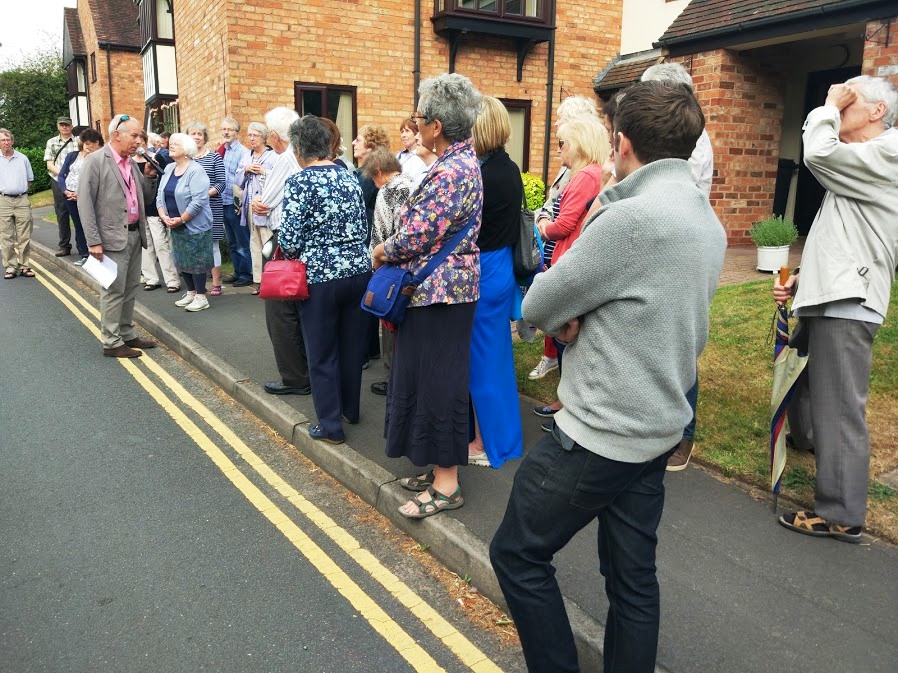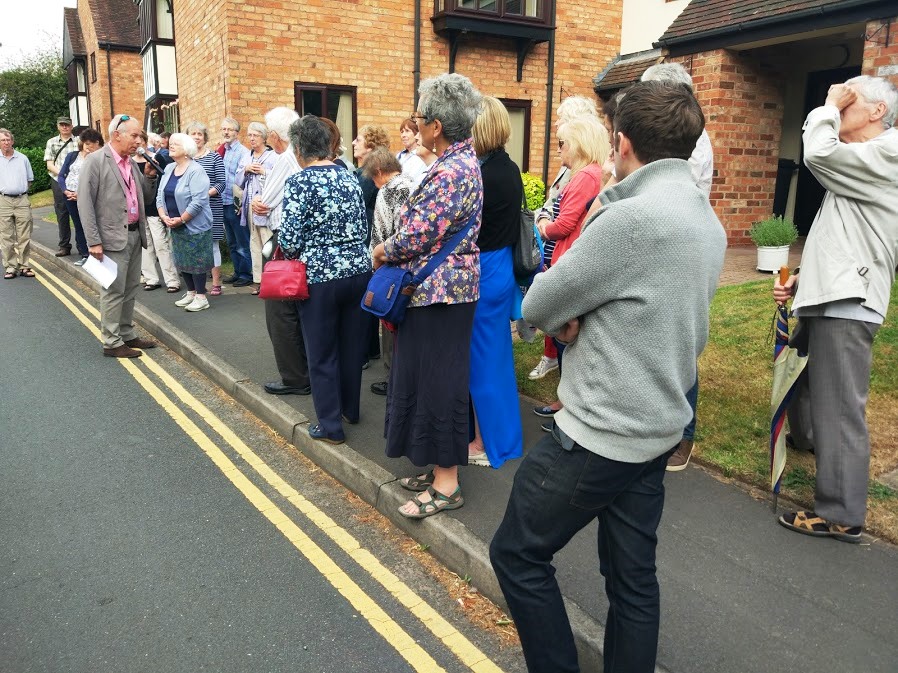 » Our August outing was to Halford, Tredington and Honington. The churches were open for us, and Halford, in particular, was appropriate for its bit of Kenilworth sandstone in a north nave window and the putative canon's stall. Tredington is always fascinating, and we were given an account of its history by a local historian. Honington is, simply, unusual, and it was interesting trying to reconcile the statement that it was a Mediæval church overlaid, as it were, by Restoration architecture. Its monuments were particularly interesting.
» Next month 9th October: Robin Leach "The Complete History of Abbey Fields"
» Kenilworth Family History Society Please see Facebook page
» Wks Geological Conservation Gp: Professor Howard Falcon-Lang talking about Marie Stopes: Sex, Lies and Fossil Plants. At St Francis' Church Hall, Warwick Road, CV8 1HL, meeting at 7pm for coffee and a 7.30pm start.
» Kineton Local History Group: 15th September, Rebuilding Kineton Railway Station, by Mark Reader
» Warwickshire Local History Society: 18th October, Dr Susan Tungate on Matthew Boulton and the Soho Mint, Copper to Customer.
» CADAS: 12th September, Mathew Morris: Buried between Road and River – New insights into the people of Roman Leicester.
Volunteers at the 'Barn' were entertained to a 'Thank you' party yesterday after closing time. "A good time was had by all"! One more week of opening. Please help next year
Replacement Editor still needed !
(Please submit articles for Kenilworth History 2018 urgently to the non-existent editor)
Contacts: Chairman – 01676 532654; Secretary – 01926 858670; Treasurer – 01926 852655;
Vice Chairman & ex-Editor– 01926 858090 Website www.khas.co.uk