KENILWORTH HISTORY & ARCHÆOLOGY SOCIETY – October 2017 Newsletter
» Last Month: Norman Madden recounted the fate of some of the Elizabethan recusants and their supportive priests, particularly those associated with Baddesley Clinton. It was not easy listening as it is hard to realise what terrible things were done in the name of the Prince of Peace at times in this country. At least he did stress that the thinking behind the persecution was more political than religious. It still left a nasty taste in the mouth, but that doesn't mean to say that we can ever ignore such goings on: it can happen again. History advises us!
» This month Robin Leach gives us The Complete History of Abbey Fields. Copies of his recent eponymous book are on sale. His talk will be repeated (for free) at the Library on the 7th of Nov. At 7pm. You will need to book.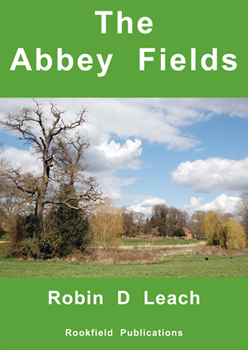 » Next month Dr John Hunt on Warriors, Warlords and Saints in Mercia. Monday 13th November.
» Jan Cooper's talk: John of Gaunt – Power & Passion will be given at the Library at 7pm on the 21st of November. Booking is necessary as accommodation is limited.
» Kenilworth Family History Society: Wed, 11 October 2017: Nick Booker, who has great experience in arts and heritage marketing and management and a particular interest in the British Postal service, talks on 500 Years of Innovation: the British Postal System in which he will also give details of the revamped Postal Museum which opened this year. Senior Citizens' Club
» Wks Geological Conservation Gp: 18th October AGM and contributions from members. At St Francis' Church Hall, Warwick Road, CV8 1HL, meeting at 7pm for coffee and a 7.30pm start.
» Kineton Local History Group: Friday 20 October The Rise and Fall of Percy Pilcher and the Art of Flying by Roy Smart All meetings at 7.30pm at Kineton Village Hall
» Warwickshire Local History Society: Tuesday 17th October A lecture by Adam Busiakiewicz on Fulke Greville: the lavish contents of his homes in Warwick and his involvement with the fledgling East India Company, but focusing on his local connections. Meeting start at 8 p.m. preceded by coffee at 7.30 p.m. at the Quaker Meeting House, High Street, Warwick, CV34 4AX
» CADAS: 10th October Ironbridge. Lecturer – Dr Roger White, at the Friends Meeting House, Hill Street, Coventry KHAS was represented at the "Warwick Words" exhibition of county history groups at the County Museum last Saturday, and a lot of interest was shown by visitors. A useful day!
Replacement Editor still needed !
Contacts: Chairman – 01676 532654; Secretary – 01926 858670; Treasurer – 01926 852655; Vice Chairman & ex-Editor– 01926 858090 Website www.khas.co.uk