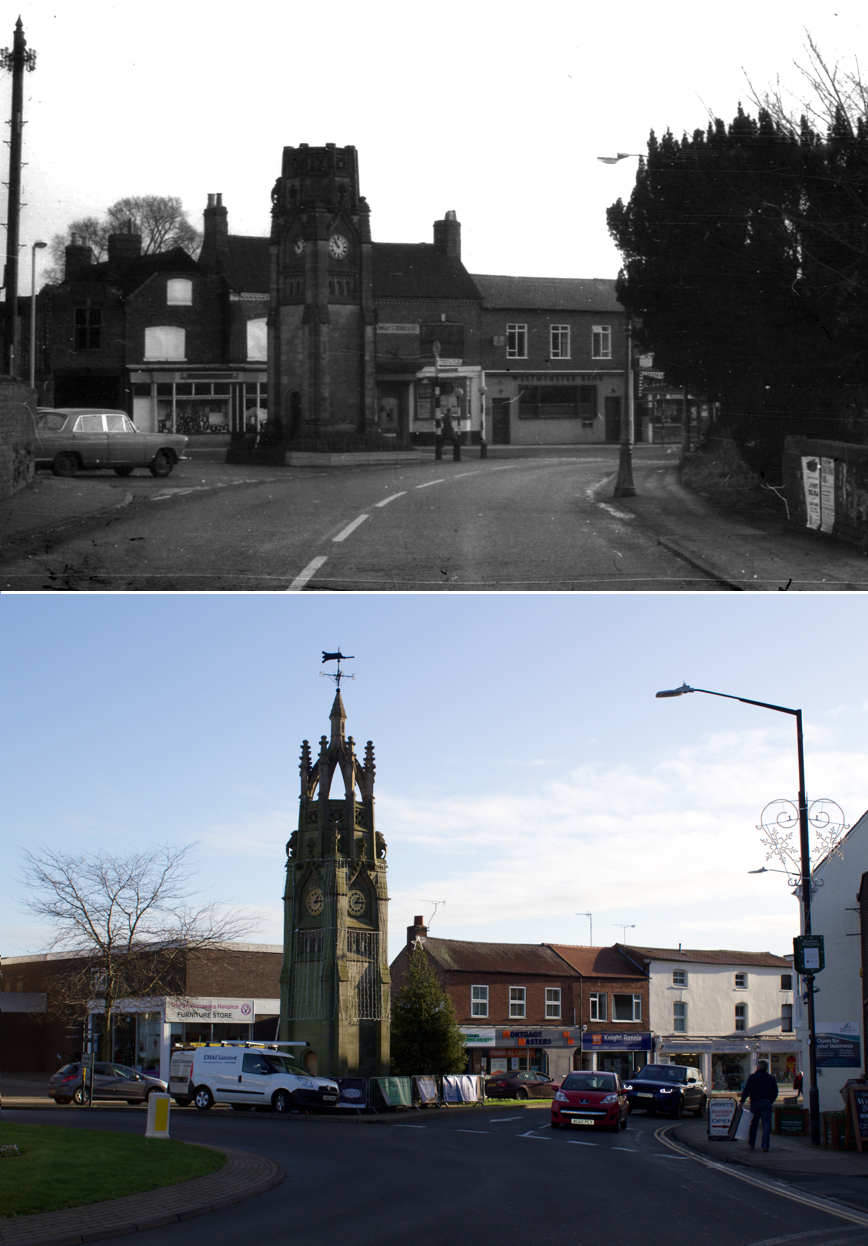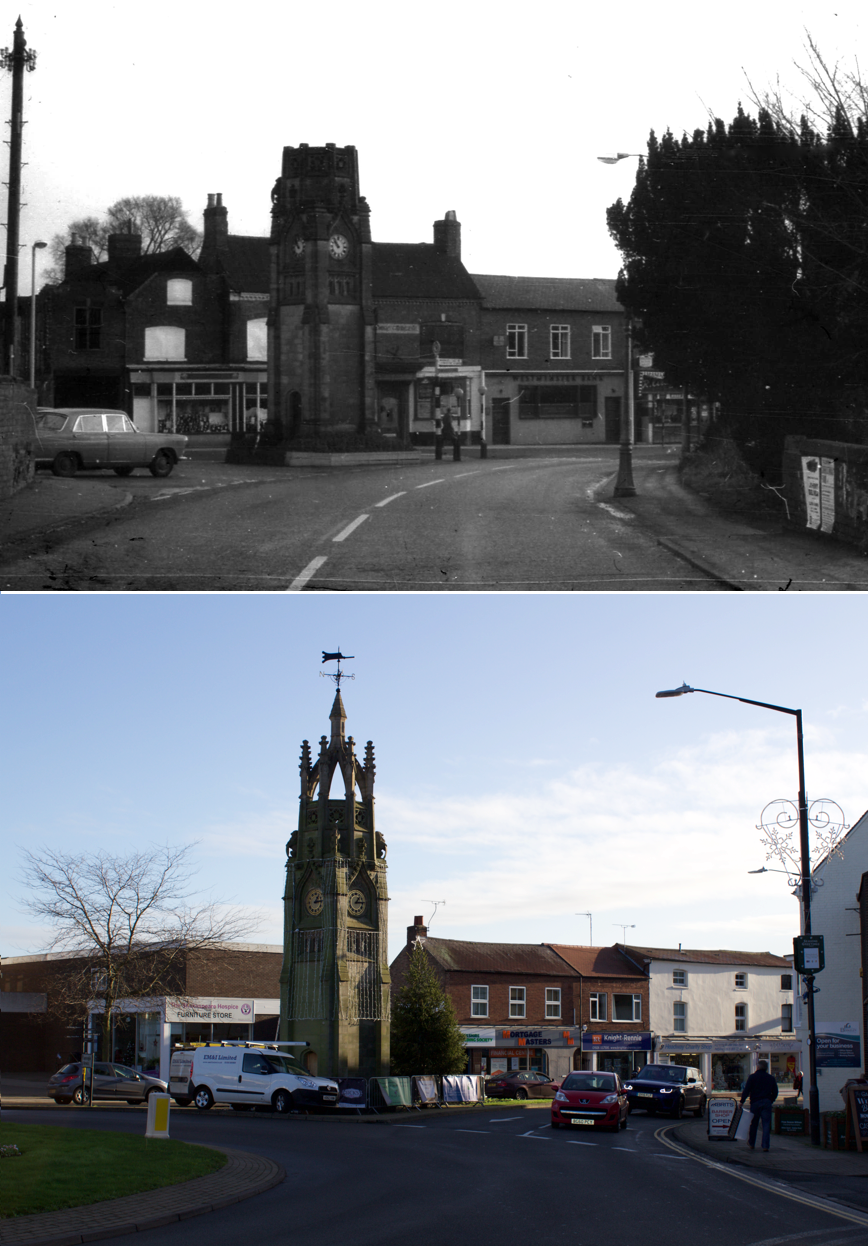 The Square, early 1960s and in December 2015. At first glance, little has changed between the two images. However, a handful of the buildings on the left of the clock tower survived the landmine of November 1940 before being cleared for the post-war Abbey End redevelopment, as shown in the modern image.
Up until the early 1960s, The Square still comprised a triangular arrangement closely huddled around the Clock Tower, but in the extreme left of the 'then' image we can see that the wall surrounding the plot that then contained Number 2  The Square, which has since been cleared in favour of a roundabout, thereby losing much of the original close knit feel of the original Square.
On the right, a clump of trees which once flanked Lord Leycester's Lodge are still very much in evidence in the 1950s scene, but gone from the modern picture. An eerie photo of the bomb damaged Square, including the lodge prior to its collapse and demolition, can be found here.
Thankfully, the crown of the clock tower, rendered unsafe by the 1940 landmine and removed, was restored to its former glory in 1973.