KENILWORTH HISTORY & ARCHÆOLOGY SOCIETY – December 2017 Newsletter

» Last Month: Dr John Hunt on Warriors, Warlords and Saints – themes in Mercian history. Solid stuff, full of meat and excellent in terms of putting things in perspective. We could do with more of this sort of thing!
» This month: Our members' 'Seasonal Night' with appropriate refreshments. It starts with a short, and very light-hearted, team quiz with a loosely historical theme. I'm told there may be prizes . . . whatever, there's a lot else besides!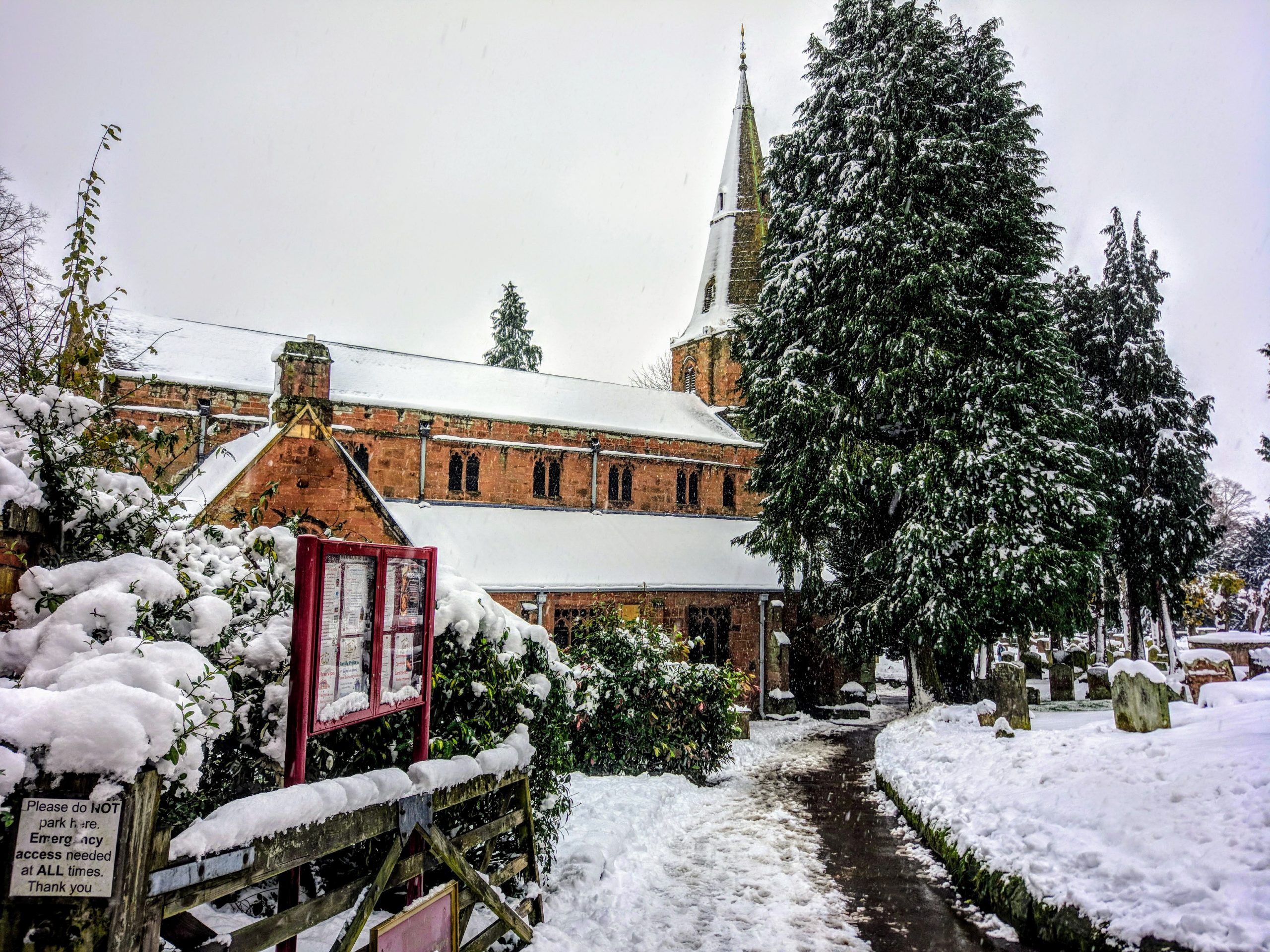 » Next month: Our own Margaret Kane is telling us about some interesting archæology she came across on a recent visit to the USA – The Cahokia Mounds, an ancient metropolis. January 8th 7.30 for 7.45
There are forms available tonight for nominations to the Committee at the AGM on 12th February, 2018. The present Committee is willing to stand again
» Kenilworth Family History Society: Wednesday, 13th December 2017 A members' social meeting – details to be arranged. To be followed by Christmas refreshments. Senior Citizens' Club, Abbey End, Kenilworth, CV8 1QJ, from 7.30. Non-members welcome. Contact 511969.
» Warwickshire Geological Conservation Group: 17th January Jordan Bestwick (Leicester–Holloway Bursary recipient) -Pterosaurs, teeth and a fossil festival At St Francis' Church Hall, Warwick Road, CV8 1HL, meeting at 7.30pm.
» Kineton Local History Group: Friday 15th December 2017 Folklore and Folksong of Warwickshire and Worcestershire  by  Richard Churchley All meetings at 7.30pm at Kineton Village Hall
» Warwickshire Local History Society: Tuesday 20th February 2018 A lecture by Richard Churchley on Old pubs and lost hostelries of Warwickshire – their history, names and stories. Meeting starts at 8 p.m. preceded by coffee at 7.30 p.m. at the Quaker Meeting House, High Street, Warwick, CV34 4AX
» CADAS: 12th December: J.B. Shelton Memorial Lecture: Town Planning & The Historic Environment in Coventry circa 1930 to 1972 Lecturer Mark Webb 7.30pm at the Friends Meeting House, Hill Street, Coventry
» Lapworth Local History Group: Tues 30th January Jill Kashi: The Wandering Butler and the Little Maids: Servant life at Baddesley Clinton 1870-1923 7:45pm. Meetings at LAPWORTH VILLAGE HALL OLD WARWICK ROAD (Kingswood) LAPWORTH B94 6LD. This is halfway between the Navigation Inn and the Boot Inn for anyone who might get lost looking.

THE FORGOTTEN CAPITAL
Coventry has a rich and compelling history – often overlooked by those visiting Kenilworth, Warwick or Stratford in search of historic Warwickshire.
Emerging from the Forest of Arden in the Saxon period and brought to prominence by the Benedictine monastery founded by Leofric and Godiva, Coventry was the centre of national affairs throughout the medieval period, has twice held Parliament, been home to the courts of 14th and 15th century kings and hosted Henry VII, Henry VIII, Mary I, Elizabeth I and James II.
As the regional capital of the Midlands, and the effective Capital of England at times during the Wars of the Roses. Coventry is a city steeped in heritage. Largely forgotten for 300 years, the city re-emerged in the 20th century as a centre for the manufacture of bicycles, armaments and motor cars. The Blitz and the post-war development of modern Coventry consumed much of the ancient city, yet many of its buildings still remain, although dislocated, forgotten or underused. The post war redevelopment of the city that led the world in design and hope for Peace and Reconciliation provides a powerful layer of more recent history that is an important part of Coventry's story. Whilst other major cities have used their history to their advantage, until now Coventry's has been largely overlooked.
THE JEWEL IN THE CROWN
The 14th century Charterhouse sits at the heart of the planned 70 acre Heritage Park, which is the Trust's flagship project. A Grade 1 listed site of national importance, The Charterhouse is the only Carthusian monastery in the UK to have survived with any intact interior features, which include one of the country's finest medieval paintings. Converted into accommodation for the Elizabethan Court by Robert Dudley, who commissioned another two stunning wall paintings, The Charterhouse was gifted to the people of Coventry in 1940 as a museum but has never been open to the public.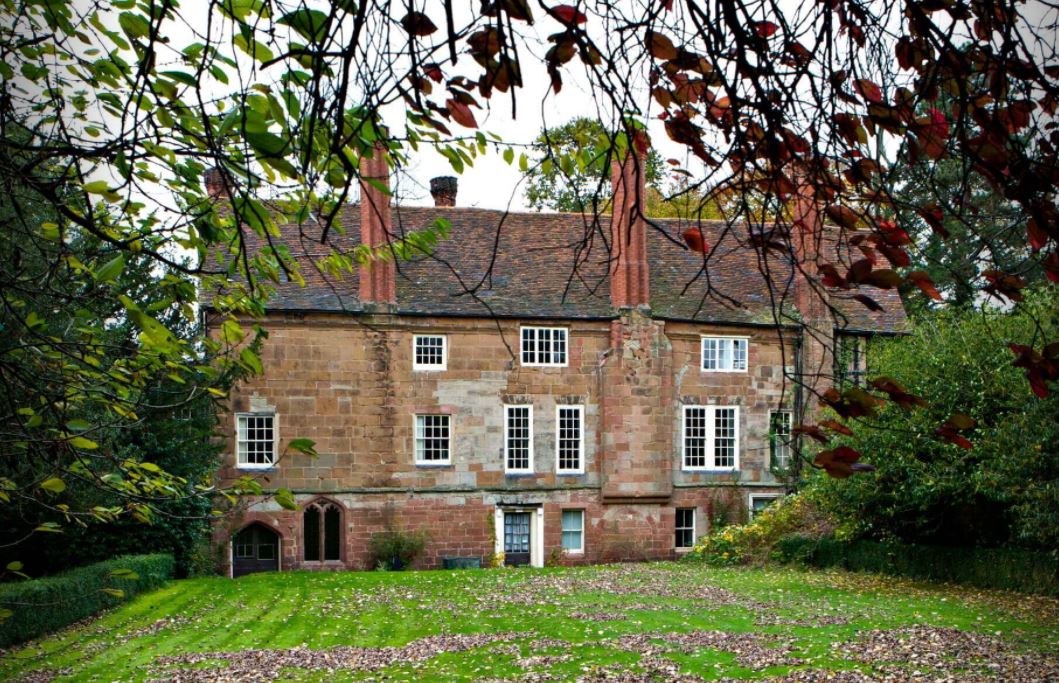 The Trust acquired The Charterhouse in 2013 and has worked up detailed plans for its restoration as a visitor attraction with support from the Heritage Lottery Fund. Subject to securing the necessary match funding, work on an £8m project will commence in 2018. The visitor destination will showcase the rich history of the building from the Carthusian monks through to the 20th Century. With a new café and planned conference venue, The Charterhouse will offer an outstanding resource for business and the community with on-site learning, event programmes and family activities.
The Charterhouse forms the centrepiece of the wider 70 acre Heritage Park, which includes the Grade 1 Arboretum Cemetery, designed by Joseph Paxton in 1846, and a viaduct designed by Robert Stephenson in 1838 on the world's first major railway. The overall park includes a 2 mile riverside and woodland walk through a landscape rich in wildlife.

Contacts: Chairman – 01676 532654; Secretary – 01926 858670; Treasurer – 01926 852655;
Vice Chairman & Editor-ad-Vincula – 01926 858090; Website www.khas.co.uk