This remarkable pair of aerial photos shows the castle from the air, taken from the west. The 'then' photo dates from before the Elizabethan garden had first been restored in the 1970s. The 'now photo' dates from 2016 showing the Elizabethan garden, now bedding in nicely following an archaeological dig in 2006 and the completion of its restoration in 2009.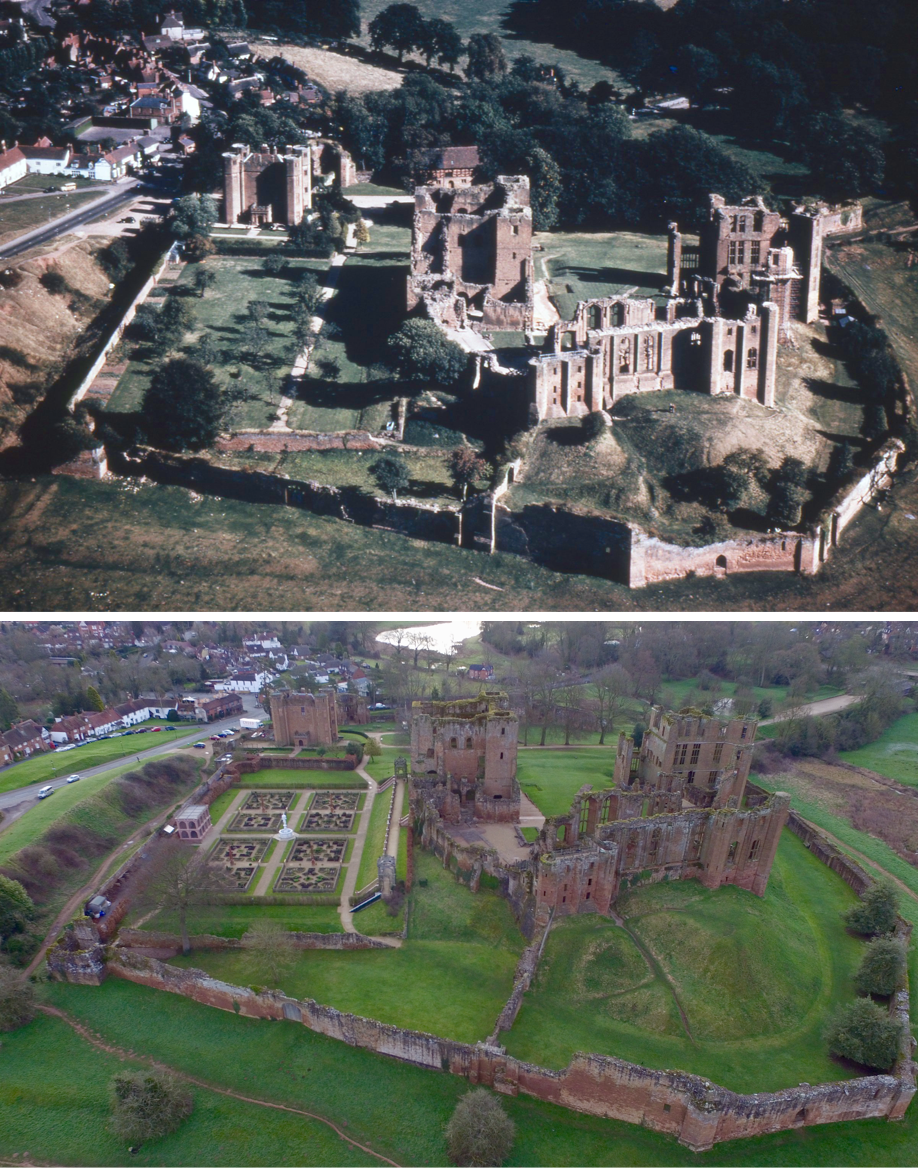 Elsewhere in the castle's outer bailey we can see that numerous shrubs and encroaching vegetation have been removed from the grounds and walls. The addition of stairs and walkways into Leicester's Building is not visible at all from this angle, which is testament to the sensitivity of the work that was carried out.
In the distance of the 'now' photo, Oxpen Meadow in the Abbey Fields, the site of the Priory Pool, has been permanently re-flooded since the 'then' photo was taken. The meadow had regularly been flooded for skating in winter since Victorian times. The ford is also in flood in the 'now' photo.
A special thank you to Creeves Aerial Photography (formerly Coventry & Warwickshire Aerial Photography) who carried out a special commission to produce the 'now' photo. Readers with a Facebook account can follow the Creeves page which contains an album of Kenilworth aerial photos as well as photos from all over the local area. Without him this Then & Now would not have been possible!