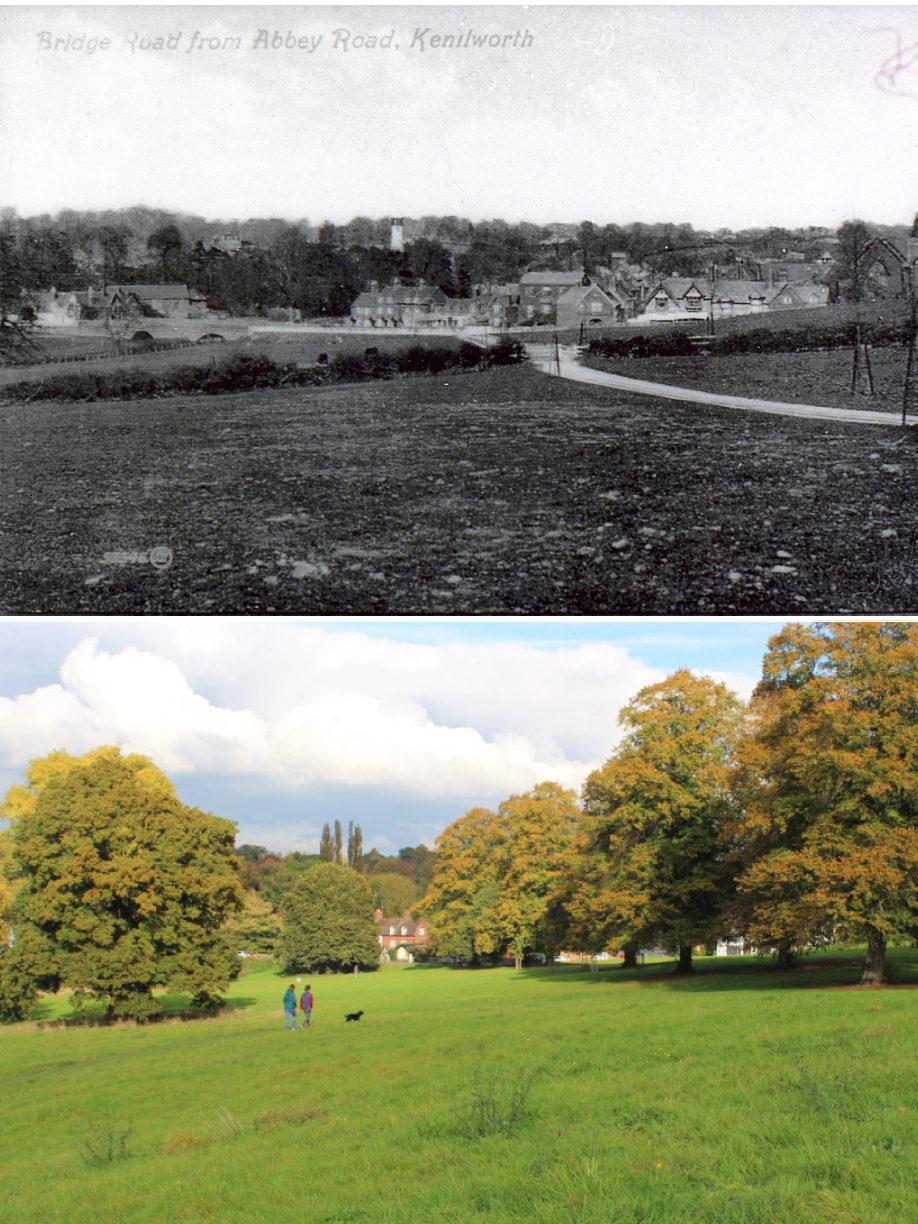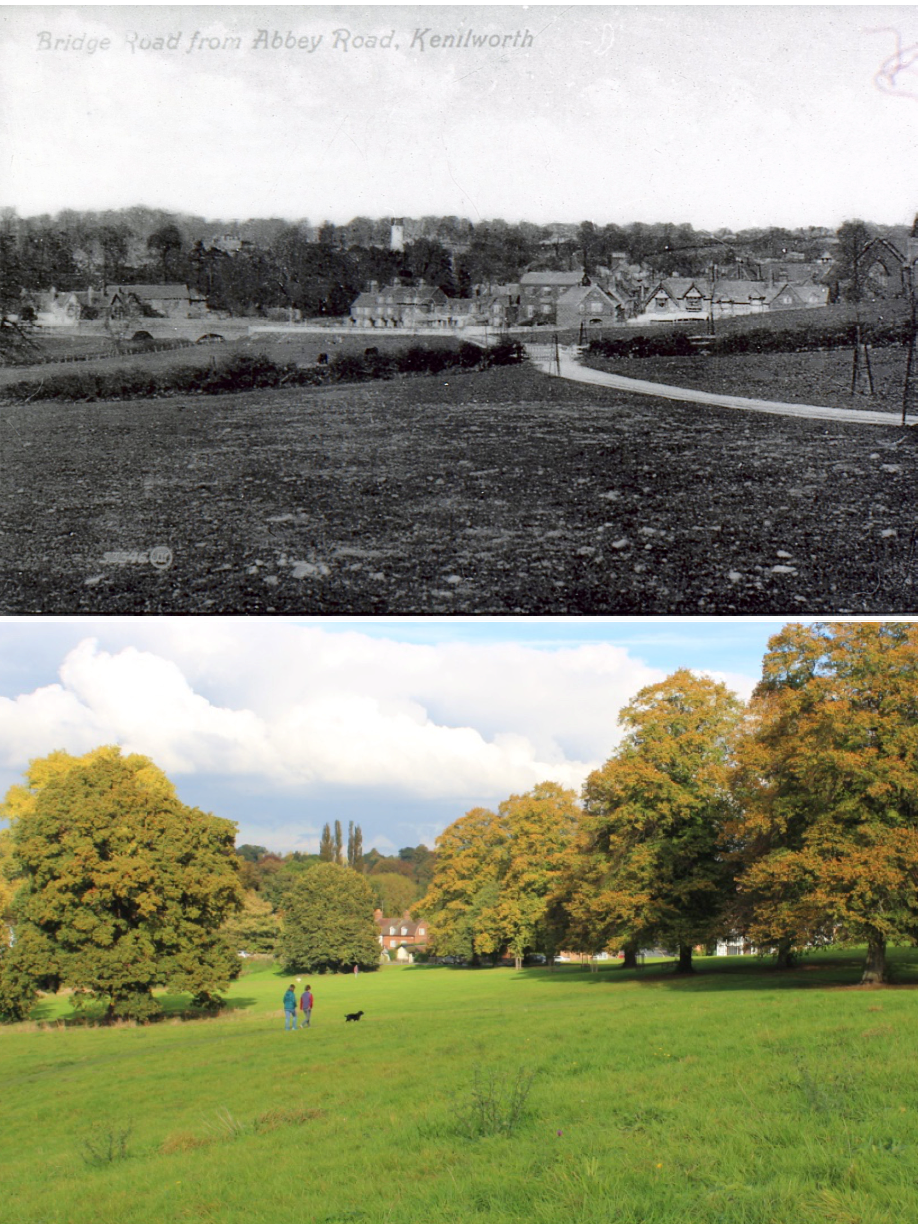 This postcard scene shows Bridge Street and Rosemary Hill from the Abbey Fields. The 'then' postcard must date to about 1905 or 1906, as the the avenue of trees along the path between Bridge Street and Abbey Hill is newly planted.
Following the dissolution of the Abbey of St Mary, Kenilworth in 1538, the land formerly belonging to the Abbey fell into private hands.  It remained largely undeveloped, being used variously for farmland and private ownership. Between 1884 and 1974 the various parcels of land that constitute the Abbey Fields today were donated by these private owners for recreation and pleasure purposes and are maintained by Warwick District Council under the control of English Heritage.
The Friends of Abbey Fields website details how the section shown here, situated bordering Abbey Hill and Rosemary Hill, "was donated in 1884 to William Evans and Joseph Roberts in their capacity as Churchwardens of the Parish of Kenilworth, as trustees, by Henry Street, George Marshall Turner and others".
In the distance in the 'then' image we can see the buildings of Bridge Street and Rosemary Hill, somewhat obscured by mature trees in the 'now' photos. On the extreme left is J.C. Clarke's Wheelwrights, long since demolished for now private residences. The remaining buildings remain largely unchanged up as far as the white gables of the former millinery shop that once stood at the entrance to School Lane, since demolished for road widening (right of centre). On the extreme right of the 'then' image we can see the rose window of the former Rosemary Hill Chapel, built in 1816, which was converted in 1945 and since heavily modified to become the the Priory Theatre.
On the horizon of the 'then' image we can see the former windmill and later water tower on Tainter's Hill, which is now a private residence, now obscured by trees. In the foreground of the 'then' image, a hedge line can be seen relating to the former agricultural usage of the land, the lower portion of which still exists in the clump of trees behind the dog walkers in the 'now' image.
Thanks to Robin Leach for additional dating information for this article.