This pair of aerial photos, from 1947 and 2016 respectively, shows a rare mid-twentieth century aerial view of Kenilworth Castle and its modern day equivalent: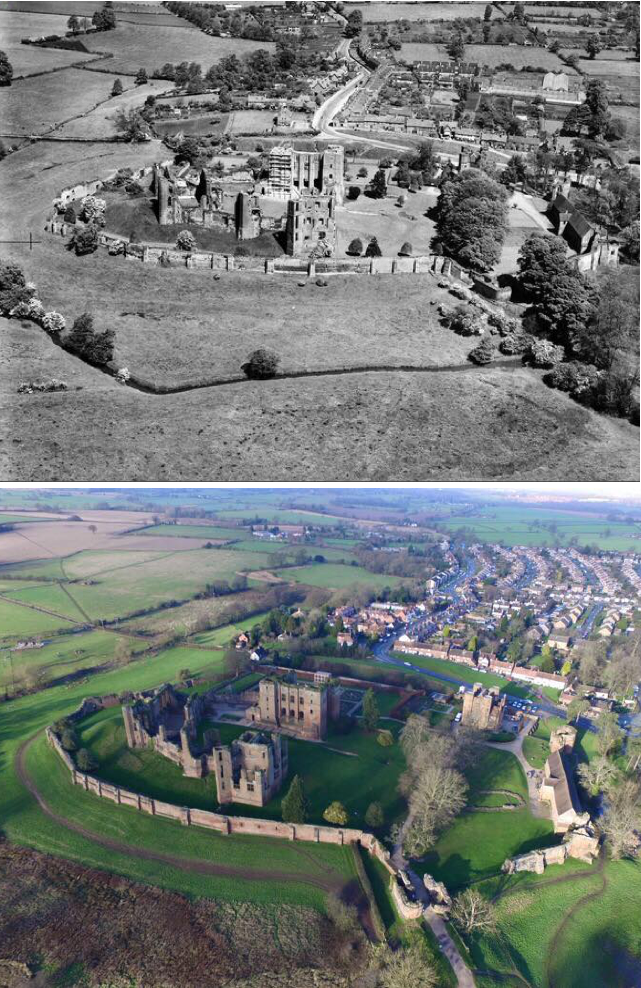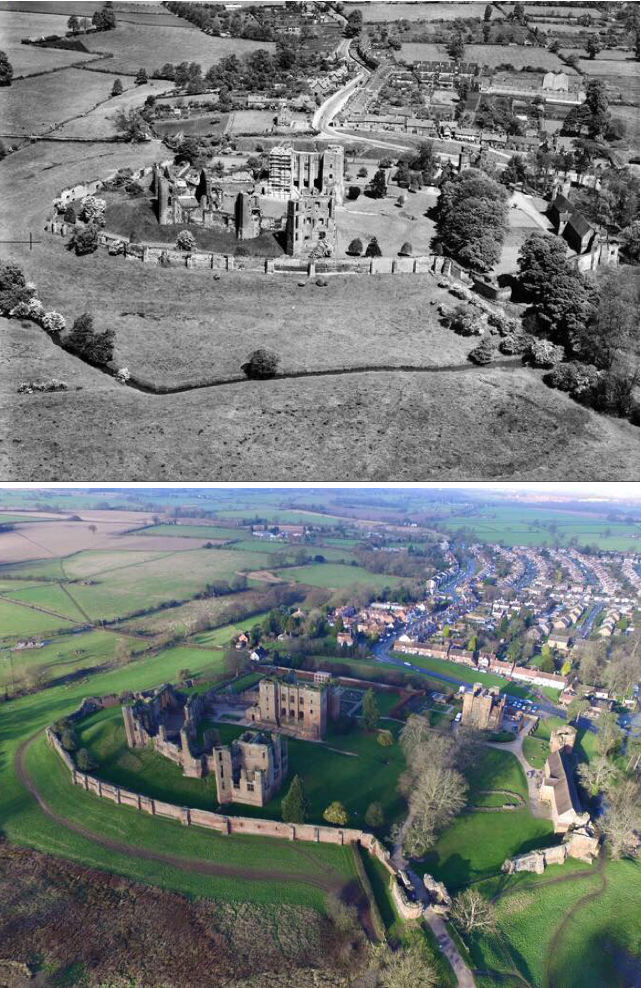 The 'then' photo shows the end cottage on Castle Green before its demolition and behind it stretches a sparsely populated Clinton Lane with very little in the way of modern development in evidence. The rows of Victorian terraced houses down the southern end of Clinton Lane and the cul-de-sac at Avenue Road can be seen but beyond that in 1947 there were mostly open fields all the way up to the junction with Beehive Hill.
East of Avenue Road could be seen the glasshouses of the Castle Nurseries, the site of which is now occupied by Denton Close and De Montfort Road. Beyond lay the open land which is believed to have belonged to the Prior of St Mary's Priory, hence the modern names of Priorsfield Road and Priorsfield School, the latter of which can just be made out two thirds of the way down Clinton Lane in the modern image. This belief is based on the fact that the name 'Priorsfield' appears on James Fish's estate survey map of 1692 (WRO, CR0143A) which is sufficiently recently after the Dissolution for it to be authentic.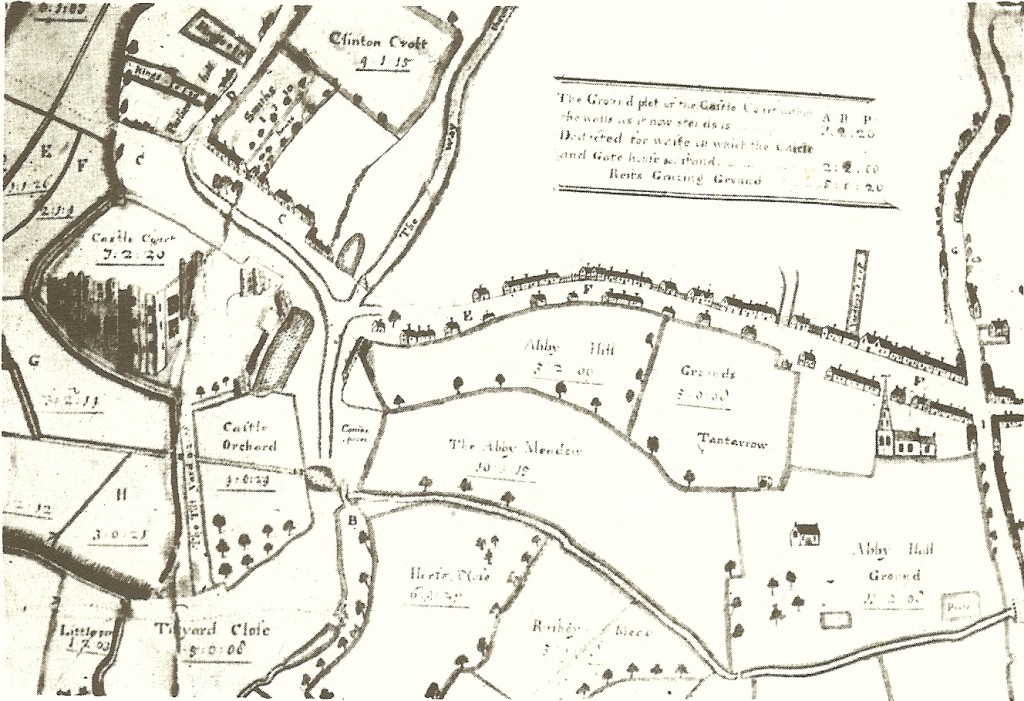 In the foreground, of course, is Kenilworth Castle itself. In the 1947 photo it remains relatively un-landscaped. The Elizabethan gardens were not replanted until 1975, and then again in 2009 for their eventual faithful restoration based on more rigorous archæological evidence of the original Tudor layout. The keep looks to have been undergoing repairs, which is an ongoing battle with a 900 year old structure.
Image Credits: