The Abbey Gatehouse, sometimes known as the Tantara gatehouse, is one of the few surviving parts of the Abbey to still exist above ground and has the added distinction of being one of the oldest structures in Kenilworth apart from the castle and parts of St Nicholas' church. Work has been carried out in recent years to keep the gatehouse watertight and protect it from the damage caused by people climbing on it and vegetation seeding in the gaps between the stones.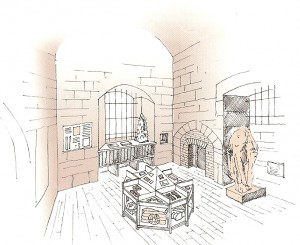 The Harry Sunley Memorial Project was set up some time ago with the object of preserving the gatehouse and making it safe and accessible to the public. Kenilworth Abbey Advisory Committee took up the Project and worked hard to bring it to fruition. It has been a long journey for the volunteers who have spent many hours in meetings, writing letters and cataloguing the dressed stones that were kept in the building and subsequently moving them for storage elsewhere.
At last our efforts were rewarded. In December 2016 Scheduled Monument consent was received from Historic England for the proposed work. In January 2017 Kenilworth Abbey Advisory Committee met with the architect, Jonathan Holland, and agreed a schedule for the work. Further meetings, with Warwick District Council Officers, set out the timetable for beginning the tendering process, clearing the buildings and installing a mezzanine platform in the north chamber and an oak, octagonal display cabinet in the south chamber. It is possible that this first phase of the work might be completed by early summer 2017.
A second phase will look at the provision of lighting to the gatehouse. Plans are also being developed to replace the door and windows and ensuring that the flooring is safe for visitors. All of the work will conform to the stringent conditions set by Historic England and Warwick District Council and the need to conserve this ancient structure for future generations.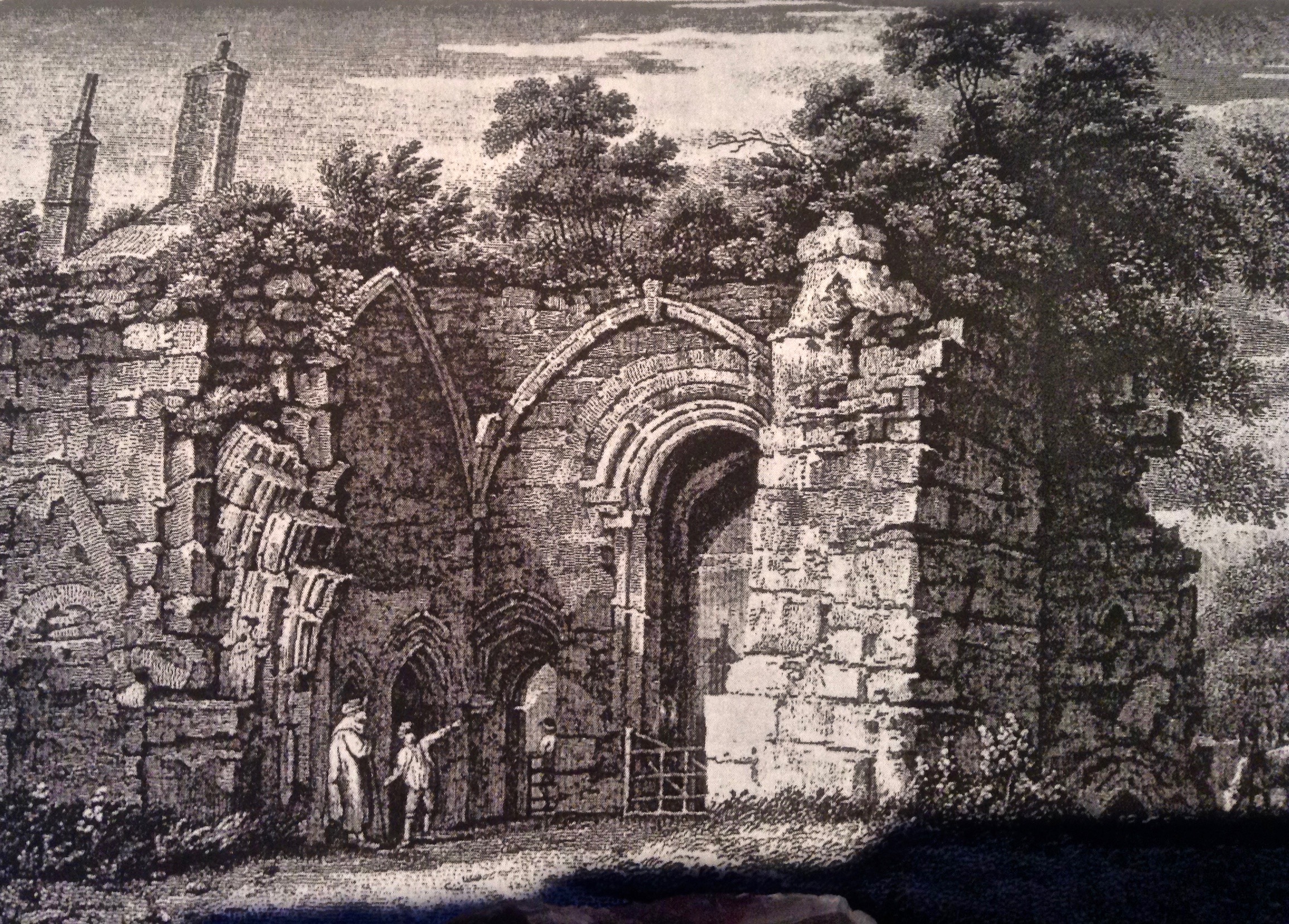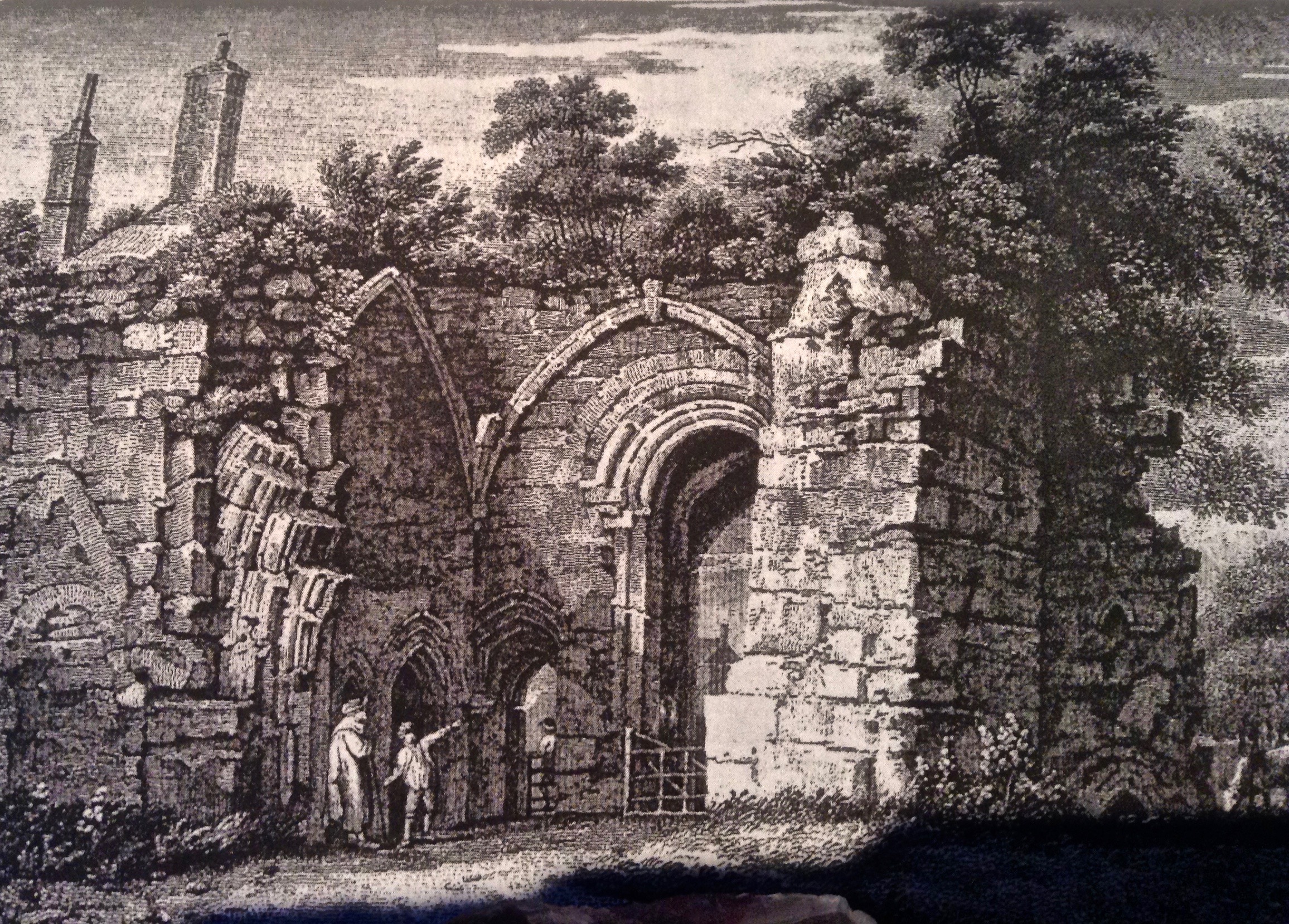 The picture above is an engraving of the gatehouse as it appeared in the late eighteenth century. You will notice the chimneys that are visible on the top left of the picture indicating that the building was inhabited at this time. So far our research has not uncovered anything about the lives of the people living in the gatehouse after the dissolution of the Abbey in the sixteenth century. It is, for the present time, a mystery. If any of our readers has any ideas about how to solve this mystery please contact the KHAS website: [wpml_mailto email="admin@khas.co.uk"]KHAS Website email address [/wpml_mailto]
If you wish to contribute to the Harry Sunley Memorial project to make the Tantara Gatehouse accessible to visitors, a donation form can be found here: The Harry Sunley Memorial project