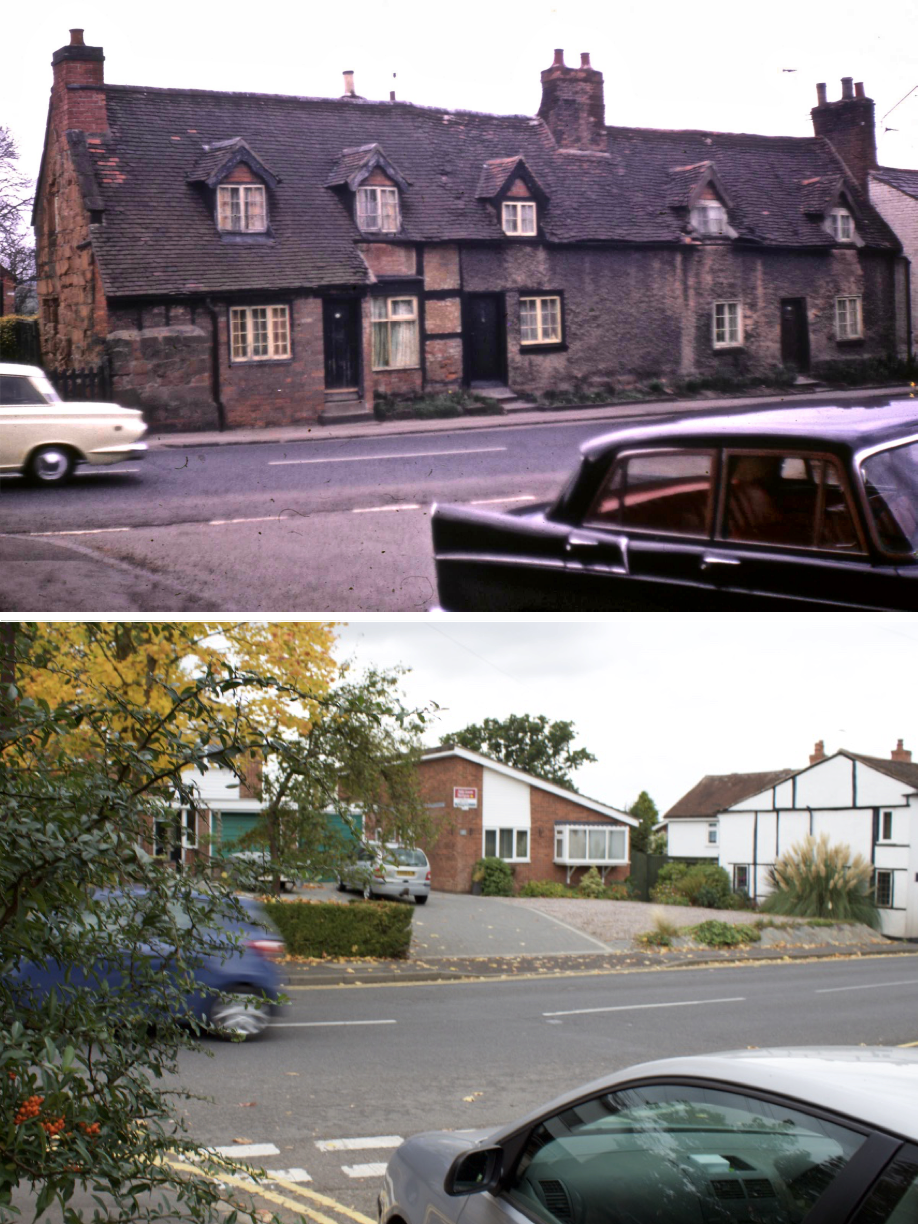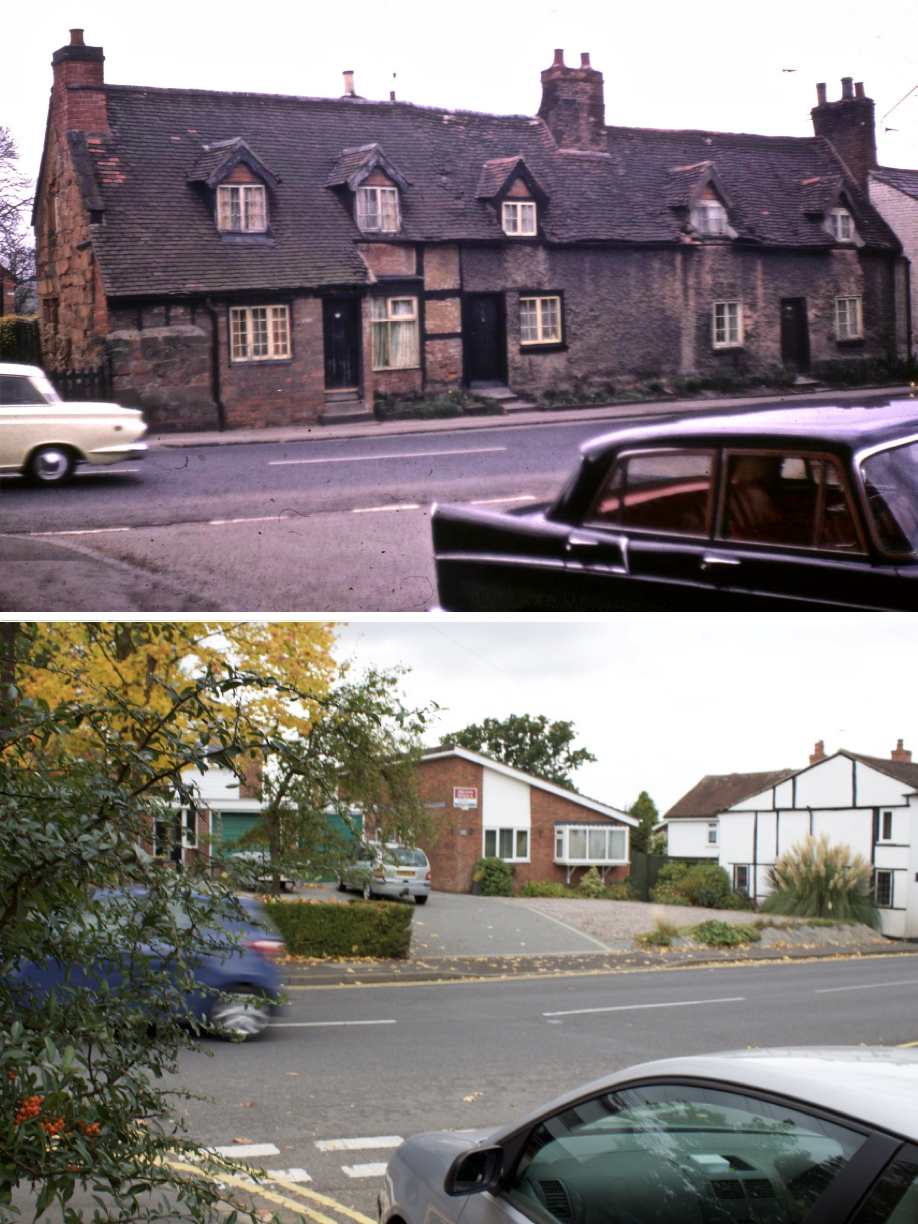 Time and time again in these Then & Now images, we see how the push for modernity in the 1950s, 60s and 70s swept away old properties of historic value and local character. A nation confident of a better future, with a buoyant economy for the first time since WWII, sought to clear away the old and bring in the new. In the days before the conservation movement came onto the scene, it was all too easy to demolish a damp, draughty old cottage and build functional modern houses in its place. Mutters of disaffection over this loss of character and heritage usually fell on the deaf ears of the town planners.
You might imagine that a timber framed and sandstone cottage within spitting distance of the Castle would survive such a push for modernity, but you'd be wrong. The cottages at 81 – 83 Clinton Lane, shown here in the mid 1960's 'then' photo, stood on Clinton Lane less than a quarter of a mile from the Castle. Both photos are taken from the mouth of Avenue Road looking back towards Clinton Lane.
Harry Sunley records in A Kenilworth Chronology (Odiborne Press, 1989) that a timber-framed and sandstone building he refers to as The Old Cottage was demolished in 1965. Today the plot is occupied by properties numbered 85 and 87 Clinton Lane.