KHAS Affairs
Last month: John Rice brought his knowledge and experience to bear when he spoke on The History of the Royal Warwickshire Regiment. His love for the regiment and its successors was made amply clear in the course of a very clear presentation.
This evening: we have Laurence Ince, from Solihull, who has been delving into the history of his wife's family, the Holbeches of Alvechurch. It will be interesting to see if and how he has broken through some of the brick walls which often confront family historians.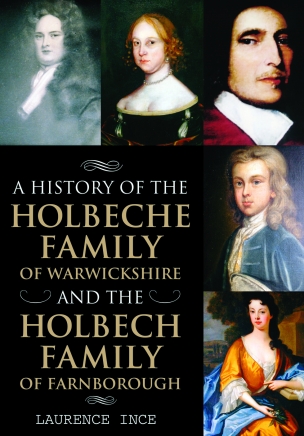 Next month our Christmas meeting will commence with a couple of contributions from members and be followed by our usual buffet and drinks party. If you are able to contribute towards the festive fare please let Jan or Margaret know this evening what you would like to bring.
How about writing up something of interest for Kenilworth History? Chris Blunt has taken over the unenviable task of assembling the material for our annual publication, Kenilworth History. He would dearly love to hear from you if you have a little snippet that might be suitable for next year's issue.Think what has made you stop and think and offer to write a few words on it for Chris. He would be delighted!!
Dan Snow comes to Sign ……..
Wednesday 21st November, 1pm. Historian & Broadcaster Dan Snow will be visiting Kenilworth Books, Talisman Square, to promote his latest book "On This Day In History".For further information contact Judy/Tamsin on 01926 855784 or [wpml_mailto email="
info@kenilworthbooks.co.uk "]via email[/wpml_mailto]
YOU COULD BE INTERESTED IN ………..
Kenilworth Family History Society: Wednesday 14th November, 7.30pm. Senior Citizens Club, Kenilworth. Sue Tall: Discovering War Memorials
Warwickshire Geological Conservation Group: Wednesday 21st November, 7.30pm. St Francis Church Hall, Warwick Rd. Dr Andrew Bloodworth (British Geol. Survey): What's in your mobile phone (the minerals that make it ring)
Warwickshire Local History Society: Tuesday 20th November, 8pm. Quaker Meeting House, High St., Warwick. Dr Jacqui Geater: Why Birmingham? Why not Coventry, Lichfield or Worcester?• CADAS: Tuesday 13th November, 7.30pm. Friends Meeting House,Hill Street, Coventry. Vicki Score (Dep. Director, University of Leicester Archaeological Services): The Akrotiri Project
Lapworth Local History Group: Tuesday 27th November, 7.45pm. Cora Weaver: Florence Nightingale and the Malvern Water Cure
Leamington History Group: Tuesday 27th November, 7.30pm. Dormer Conference Centre (next to St Peter's, Dormer Place).John Wilmot: The History of Rock Mill, Leamington
Contacts: Chairman – 01676-532654; Secretary – 01926-858670; Treasurer – 01926-852655; Newsletter Editor – 01926-257250 Website www.khas.co.uk