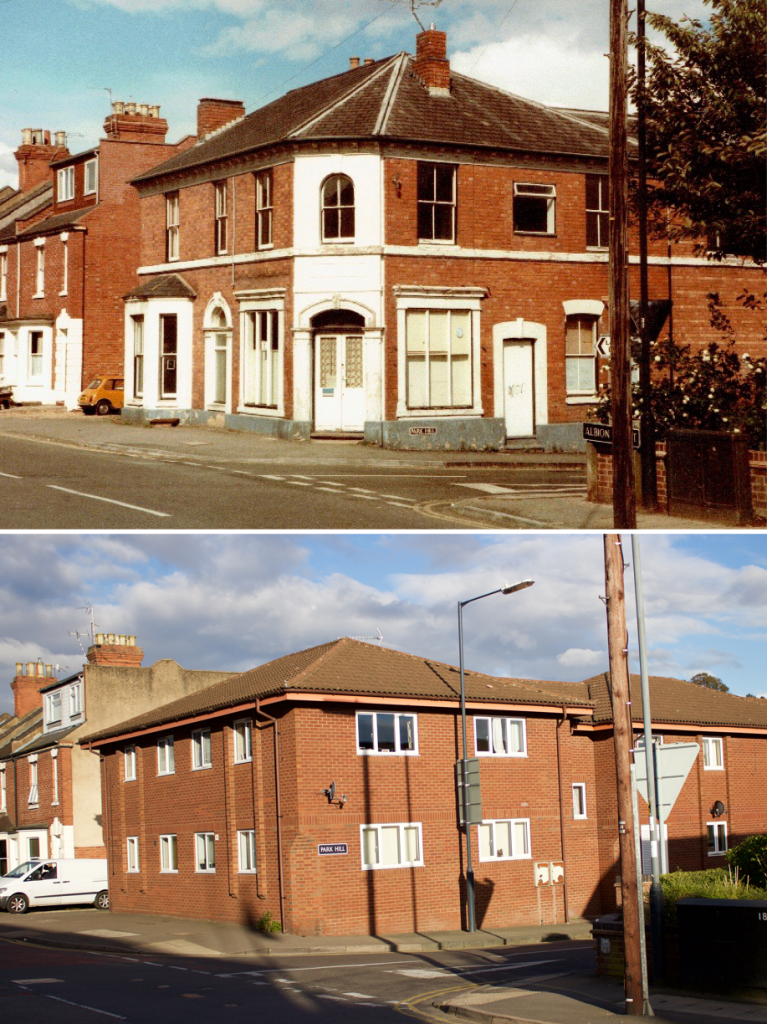 Joseph Liggins' Bakery stood at the corner of Park Hill and Stoneleigh Road, opposite St Barnabas' church and the Wyandotte pub. The bakery premises was formerly Parkhill House.
Robin Leach records some details of Joseph Liggins in his book Kenilworth People & Places Volume 2 (Rookfield Publications, 2013). In the census of 1871, Liggins was living in retirement in Thornby House on Windy Arbour. He had achieved master baker status and employed people as far afield as Bedworth and at a mill on the outskirts of Coventry. By 1881 he had come out of retirement and was running the bakery on Park Hill.
The bakery was demolished in the late 1980s.
We are very grateful to Mrs Joan Heatley for providing the Then photo.