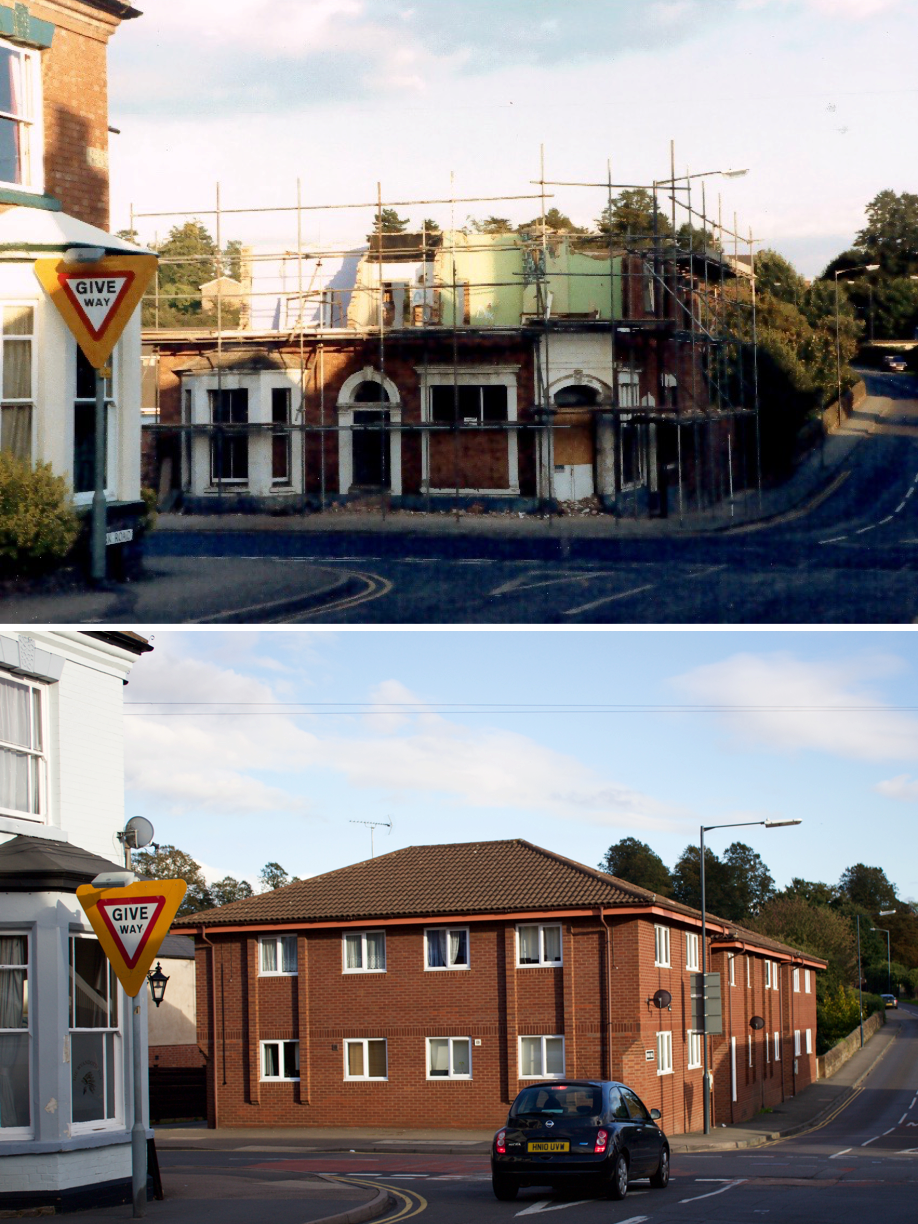 This Then & Now pairing shows the demolition of Joseph Liggins' bakery buildings which stood at the corner of Park Hill and Stoneleigh Road, opposite the Wyandote pub.
The Victorian buildings of the Albion Street area have suffered badly over the last 50 years, culminating in the recent demolition of the Albion Tavern. The Victorian Liggins' bakery building was seemingly somewhat needlessly demolished in the late 1980s having stood empty for some time. The sites is now occupied by flats built in an ill-matched red brick approximation of the surrounding building styles.
Helen Scott and Richard Storey record in A Third Kenilworth Collection (Odiborne Press, 1989) that the bakery's demolition and redevelopment was courtesy of the Orbit Housing Association. A picture accompanying the piece shows the yard to the rear of the premises shortly before its demolition in the late 1980s, having latterly been used as the depot of a removals firm
We are very grateful to Mrs Joan Heatley for providing the Then photo.