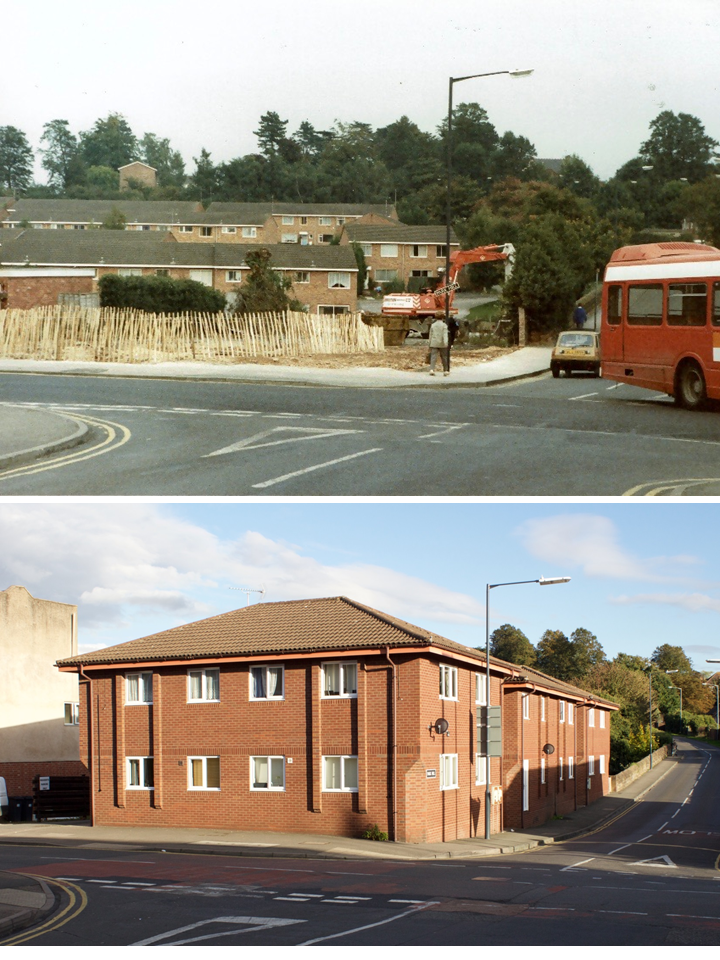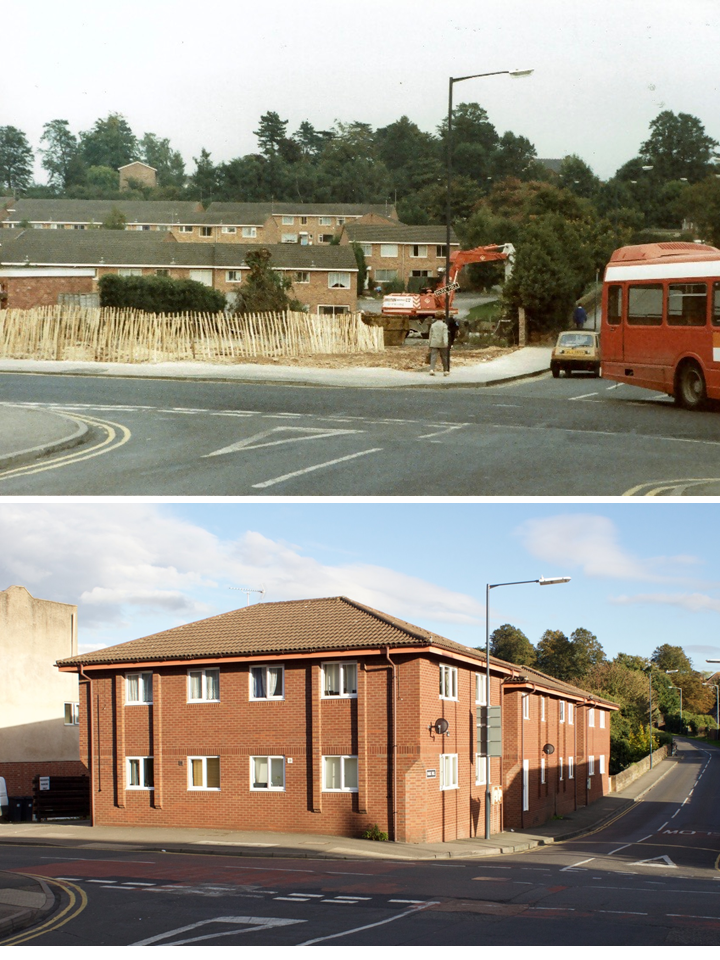 This somewhat forlorn picture shows the final stages of clearing the plot of the former Liggins' Bakery site at the junction of Park Hill and Stoneleigh Road. A Midland Red bus turns from Park Hill into Albion Street and a Renault 5 starts the steep climb up the hill.
Behind can be seen the 1970s housing estate on Redfern Avenue and Stoneleigh Avenue. These houses were built to replace a batch of 50 prefabs built after WWII for returning servicemen and their families.
The former Liggins site is now occupied by flats built by the Orbit Housing Association, which manages properties for families, couples, single and older people living in a mixture of rented, leasehold, supported and home ownership properties.
We are very grateful to Mrs Joan Heatley for providing the Then photo.