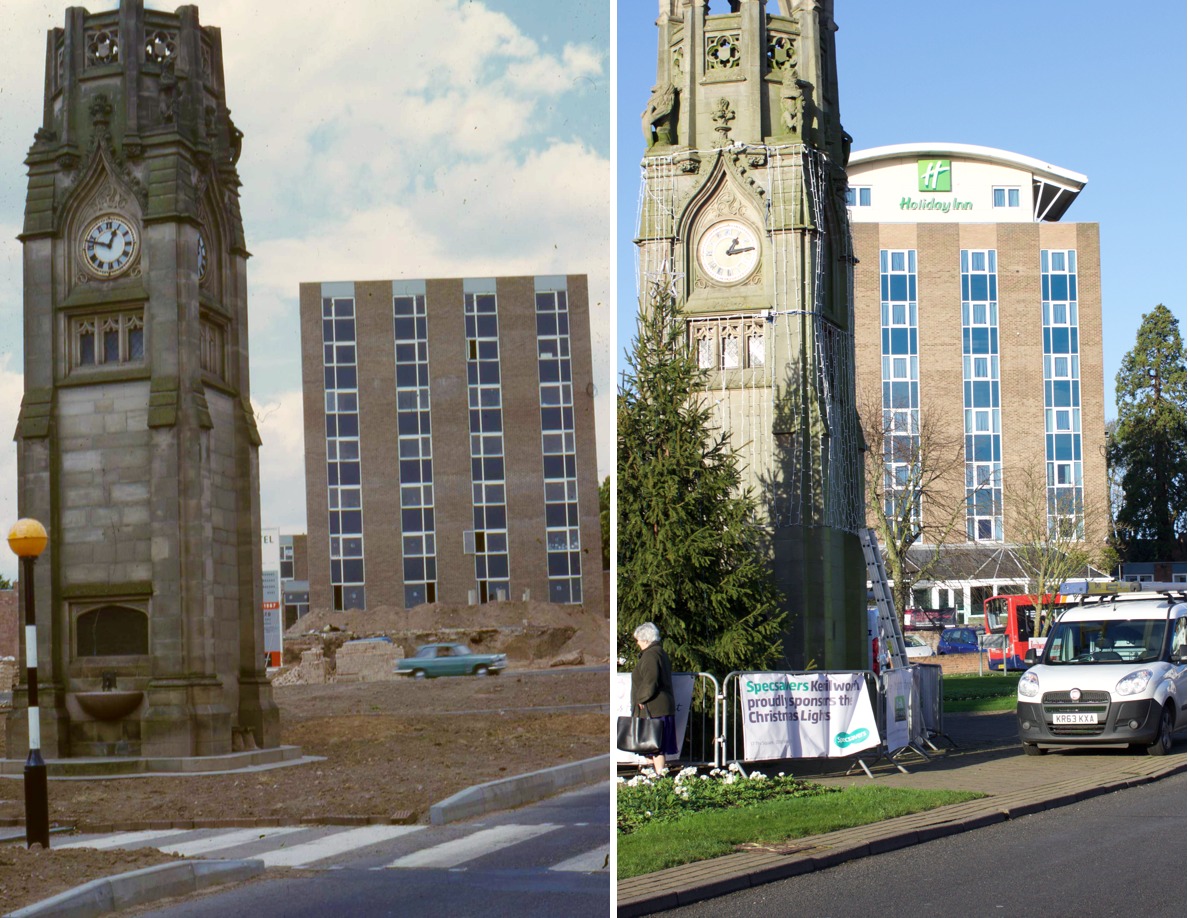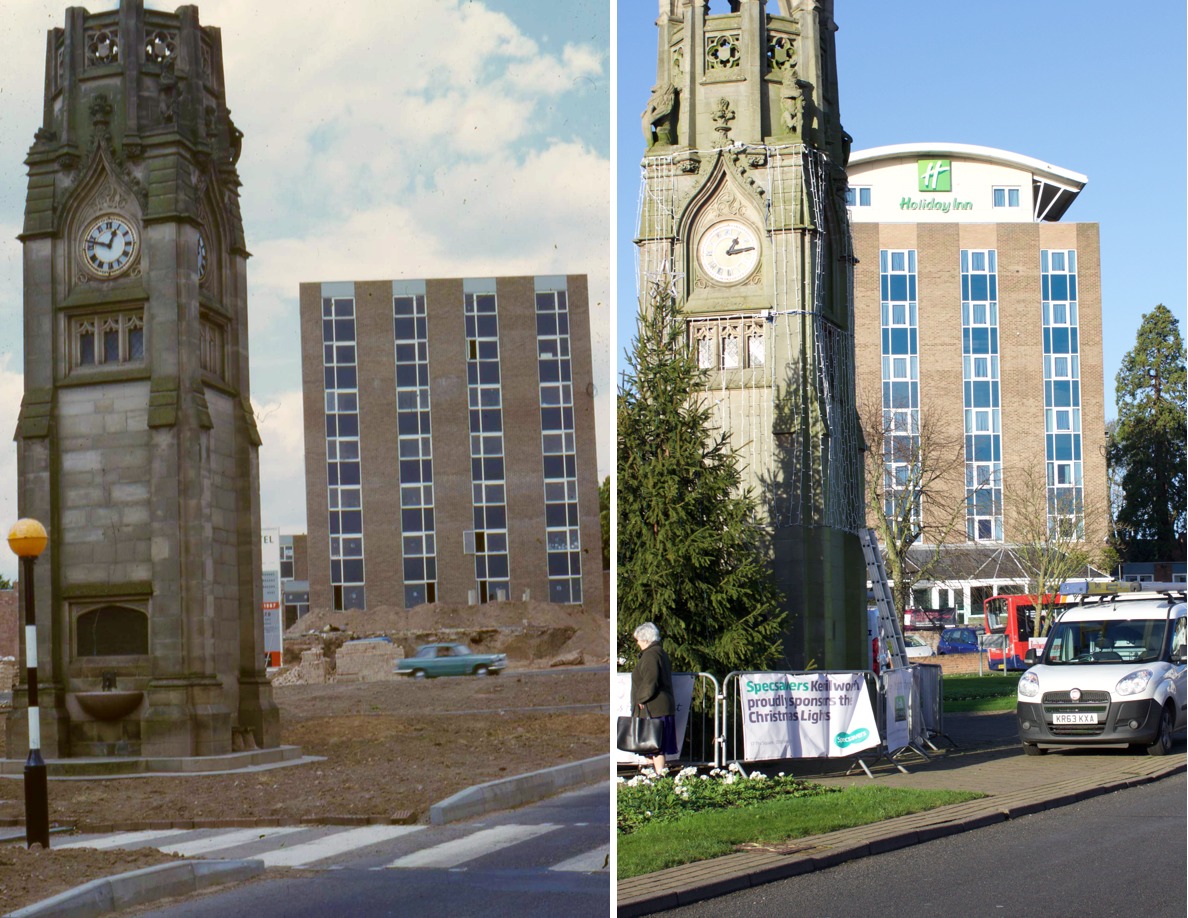 The De Montfort Hotel (now the Holiday Inn) opened in 1967, occupying part of the site destroyed by the landmine of the 21st November 1940.  Historically,  the Square had been more of an intimate affair, comprising a cozy triangular area enclosed by low rise buildings on all sides. The 'then' picture shows that at this time the clock tower was enclosed in a triangular traffic island, with a larger circular roundabout behind where previously Number 2 The Square, which survived the 1940 landmine, had stood.
The clock tower dates from 1906 and was presented to the town by George Marshall Turner, the proprietor of a large drapery emporium in Birmingham. The crown on top of the clock tower, which was declared unsafe and dismantled following the devastation caused by the 1940 landmine, was replaced in 1973.
James Fish's 1692 map of Kenilworth show the remains of a market cross at this spot.