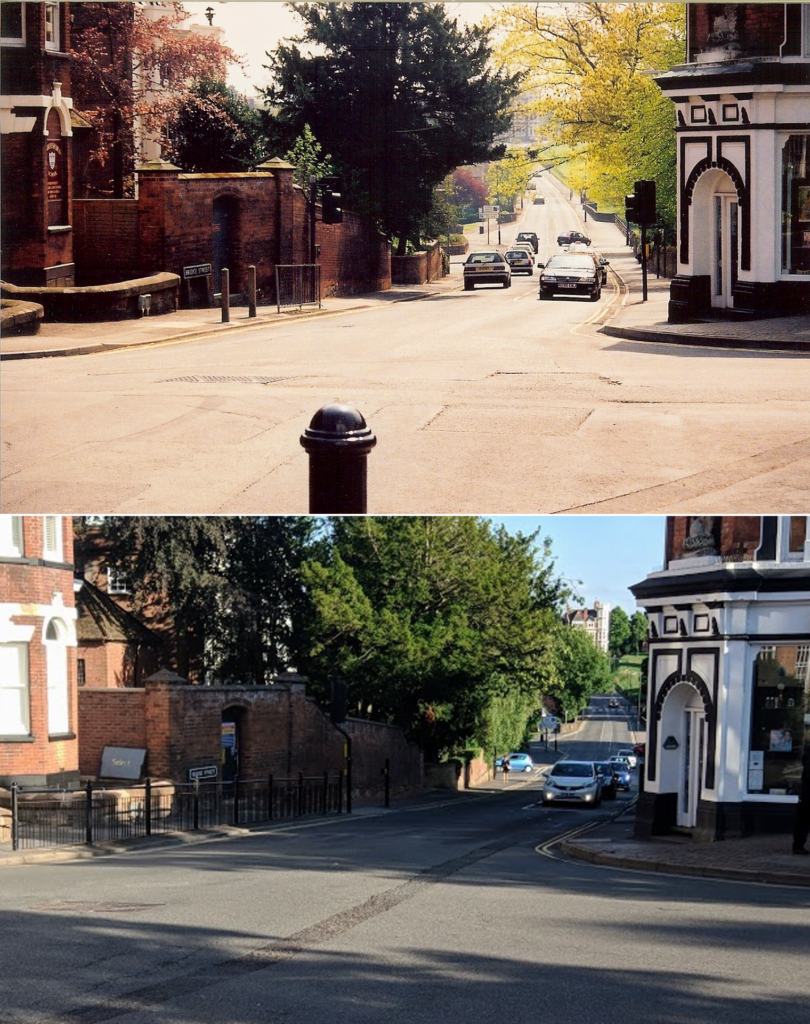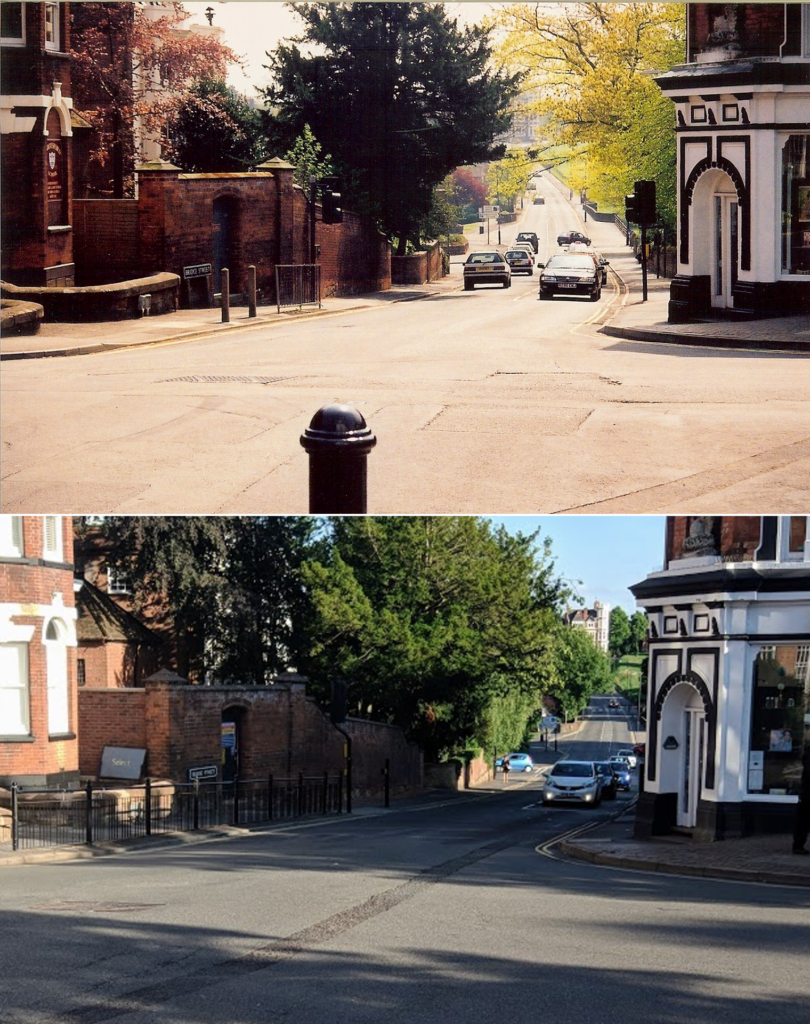 This image of the junction of High Street, Fieldgate Lane, New Street and Bridge Street was provided to KHAS from the collection of the late Reg Palmer. 
The 'then' image is undated, but the 'now' image was taken in the summer of 2018. At the time the 'now' photo was taken, the former Abbotsford School site on the left was in the process of being converted into flats, hence the construction site notices on the gate. A Grade II listed building since 1949, the listing comprises the following description: "Late C18. Red brick and stone dressings. 3 storeys, with 2 storied angular bay of 3 lights each side, the side windows with keyblocks and lintels and the centrals arched. One intermediate window in moulded architrave. Upper side windows semi-circular headed. Stone doorcase with open pediment on Tuscan columns. Quoins all angles. Bands. Dentilled stone modillion eaves with pediment each side; old tiles". 
As the Kenilworth Weekly News put it, following the approval of the plans in December 2015, "Abbotsford House dates back to around the 1770s and started to be used as a school in the 1840s. In 2010, pupils at the school were finally relocated to Crackley Hall and the site has remained unused ever since."
Actually, Robin Leach elaborates for us that, apart from brief spell in 1880s, the house was not used as a school until WW1. It had been the private Bridge House, known as such throughout all other Victorian years, was empty by about 1910, and was offered to the Council (1910-11, then again 1914) so they could demolish it to improve the corner. The Council turned it down and it was then occupied by Belgian refugees in the early WW1 years, the rent being paid by donations. When they moved out the school moved in in 1917, moving from a house called Abbotsford in Waverley Road and the name was transferred.