Today there is comparatively little to see above ground of the ruins of St Mary's Abbey in the Abbey Fields. Following the Abbey Excavations in 1840, in the 1880s and in the 1920s, in which the ruins were steadily uncovered for the first time since their destruction following the Reformation, the ruins have long since been covered up.
But, as these photos show, they weren't covered up until as recently as 1967, by which time this series of remarkable colour photos from July 1963 had been taken.
The pair of shots below show the ruins of the quire and presbytery with St Nicholas' Church in the background. In 1967 the area was covered and landscaped by the council to protect the ruins from the elements and from damage by vegetation: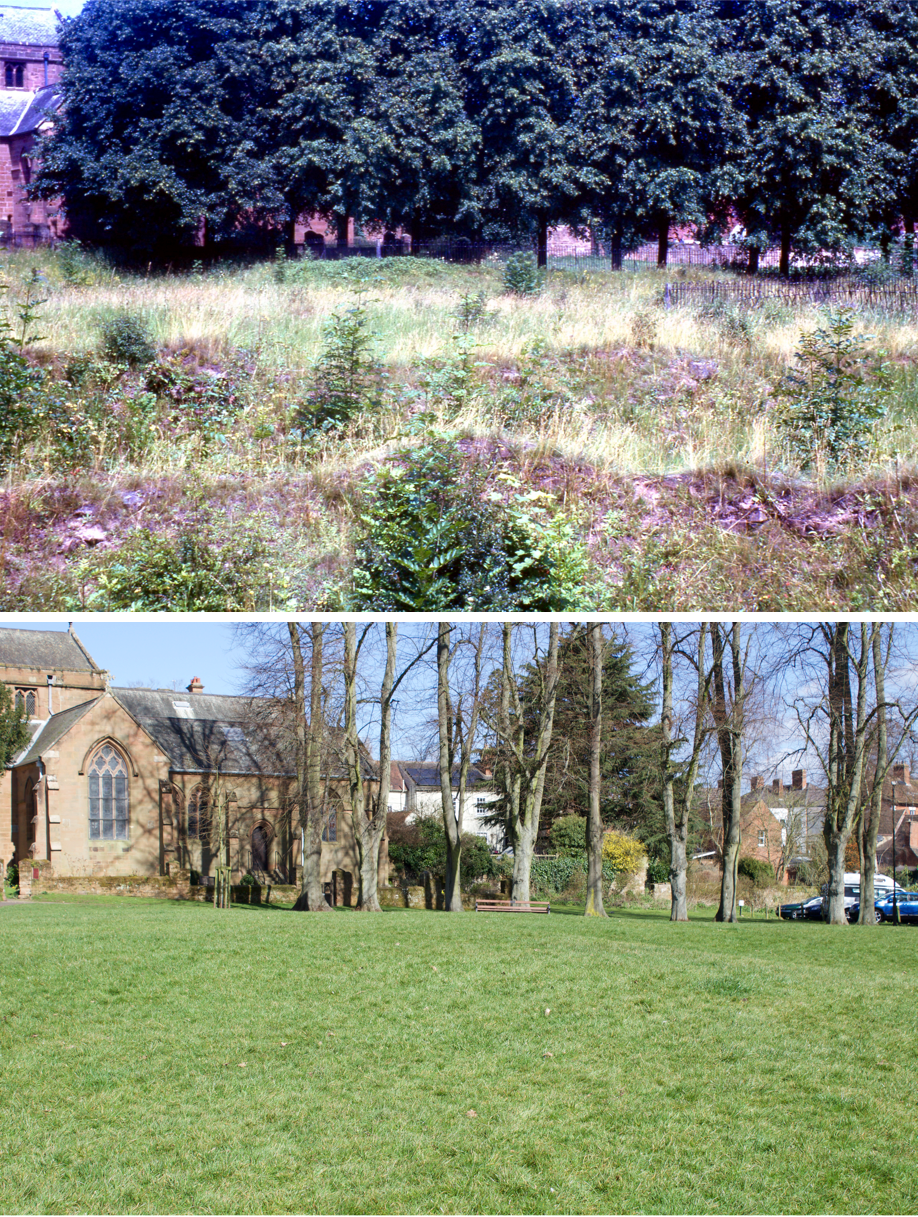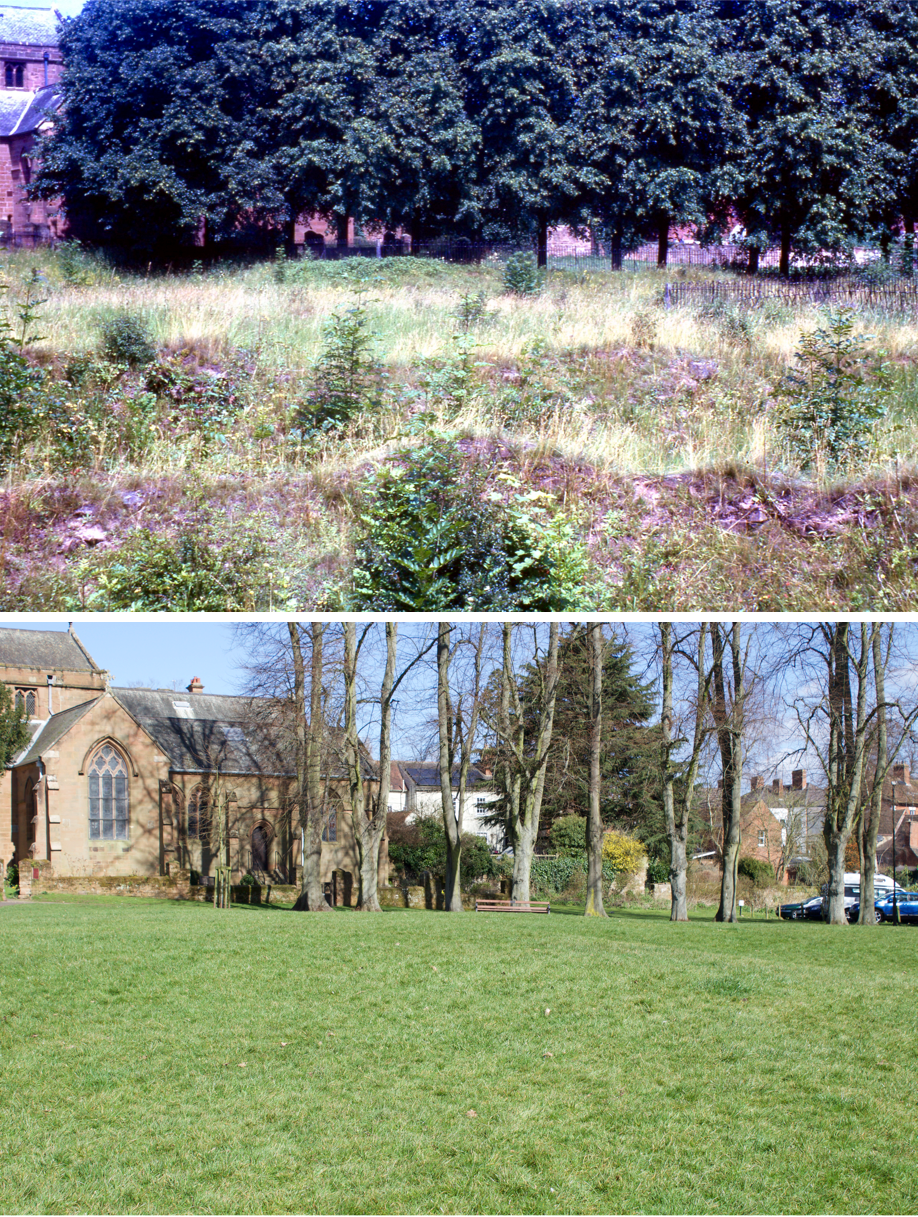 In the then & now pairing below we can see the chapter house wall, now fenced off to protect it. As the 'then' photo from 1963 shows, the excavated remains around it were fenced off and still visible, if somewhat overgrown: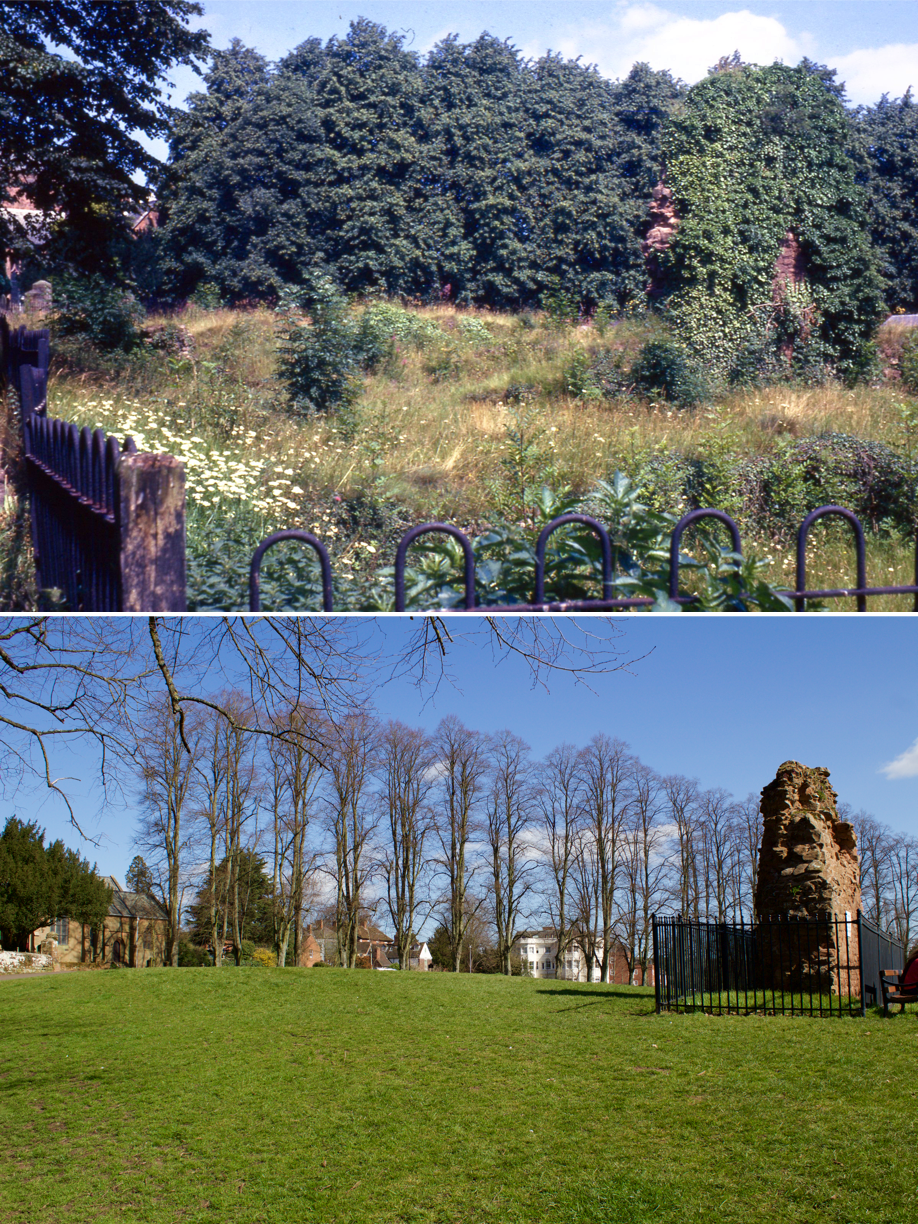 And finally, here's another shot facing downhill towards Bridge Street. In the July 1965 shot, the overgrown remains of the south transept and slype can be seen, surrounded by railings, two years prior to their re-burial. Once again, in the 2016 the remains have long since been landscaped over.