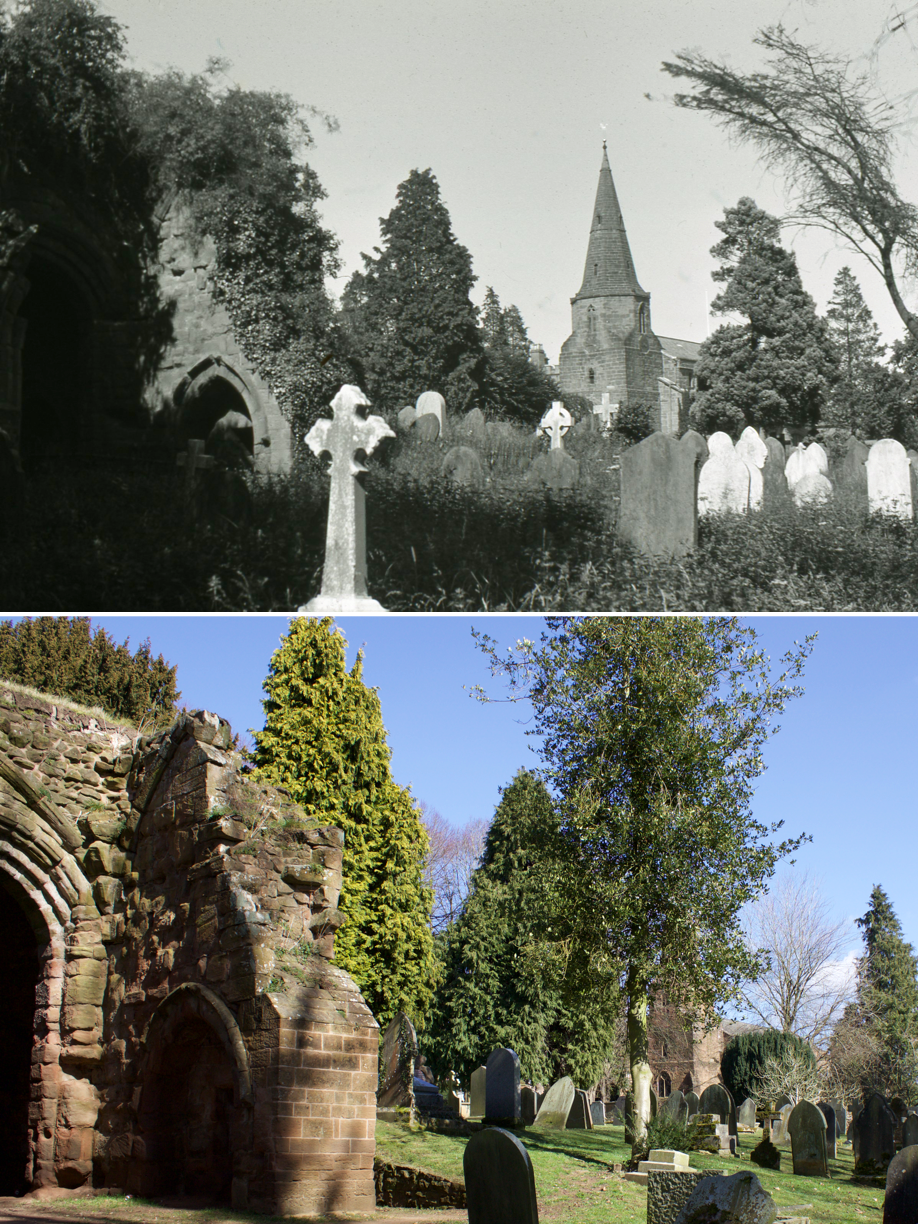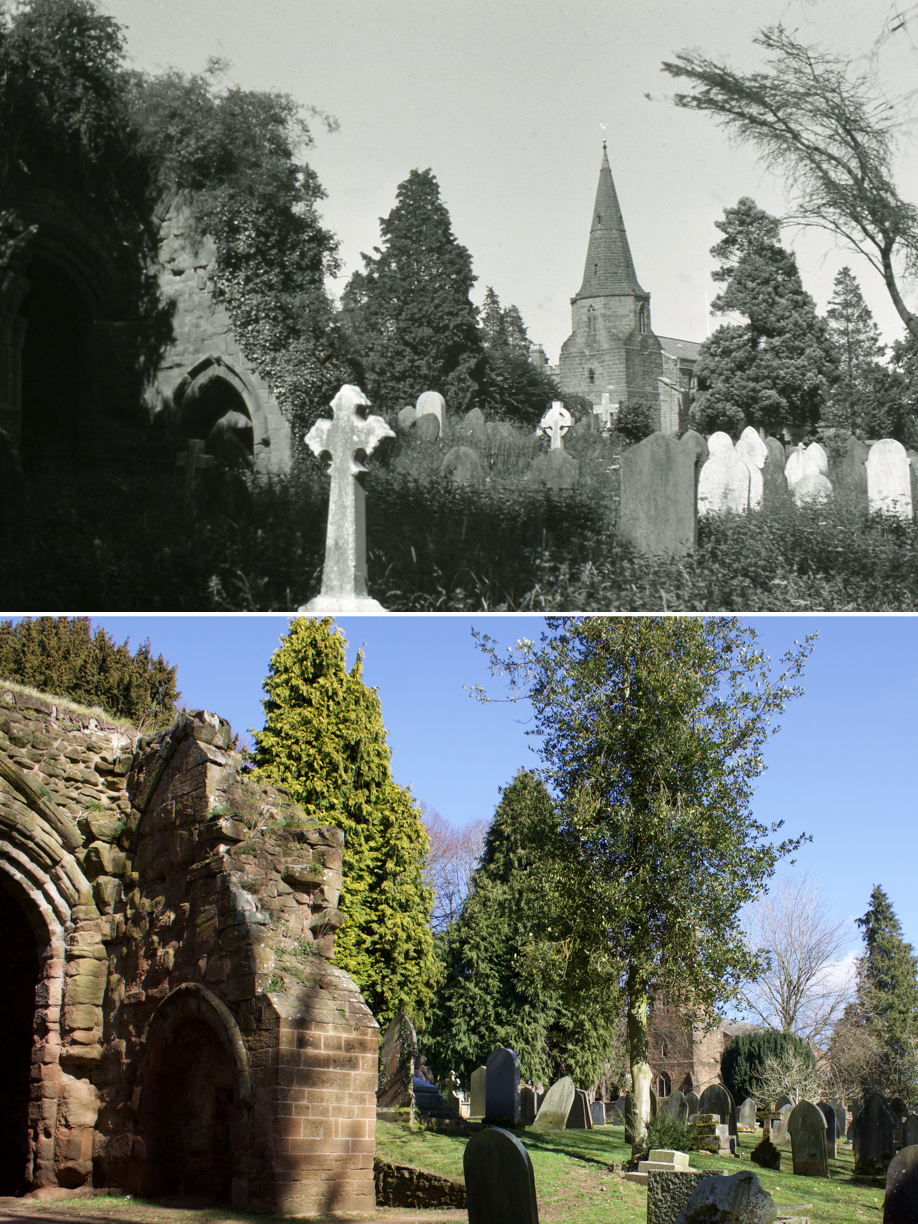 This pair of pictures from 1963 and 2016 shows the Abbey's Tantara Gatehouse with St Nicholas' Church in the background. The 1963 shot is labelled as having been taken by a J. Tarver.
As can clearly be seen from the 'then' picture, the gatehouse had become overgrown and it was later designated as dangerous and fenced off altogether in 1967. That same year the abbey ruins were finally reburied to prevent deterioration. The gatehouse was later extensively consolidated and repaired in 1977, at a cost of £20,000 raised by the Abbey Advisory Committee.
The 'now' photo shows that the graveyard is much more neatly trimmed than in 1963. A few gravestones have developed a lean and the cross in the foreground has lost its head, as seems to be the case in many of these now and then photo pairings.