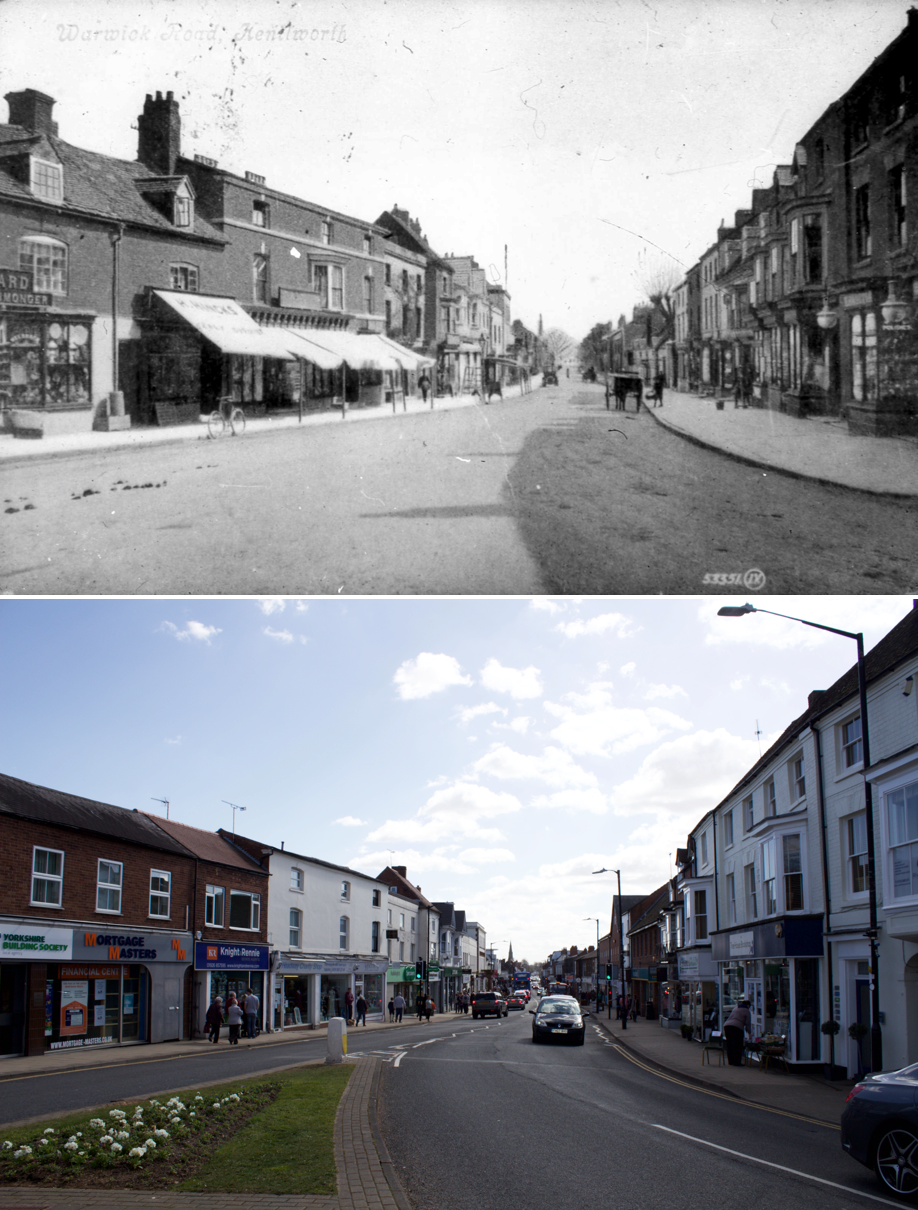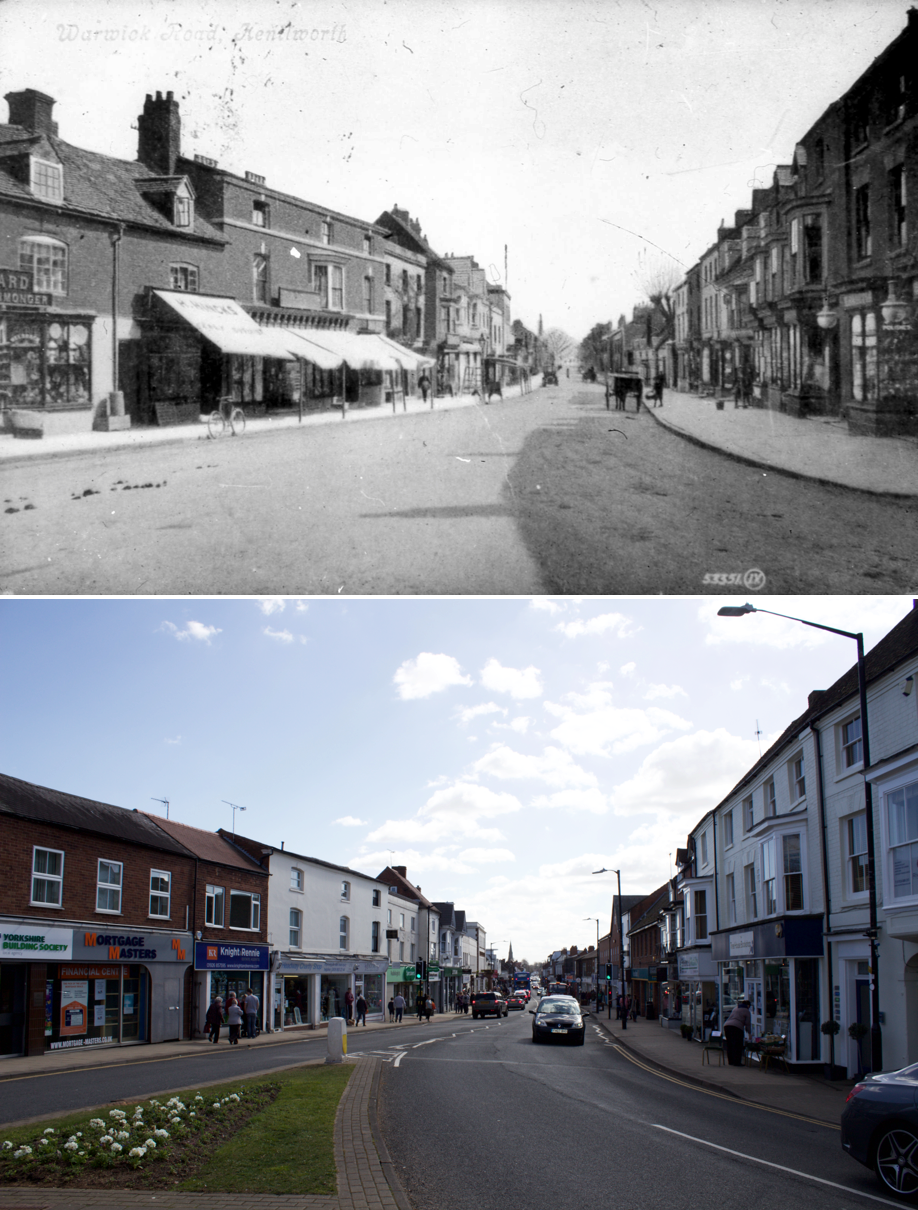 The Square must have been established along with the building of the new Castle End borough on lands granted to the de Clintons as lords of the castle manor in the early 12th Century as a result of a charter issued by the pope on land issued to them by Henry I.
Residents of the Castle End borough owed rent to the lords resident in the castle as lord of the manor, as opposed to the older Abbey Manor district whose residents owed rent to the canon of the Abbey as lord of their manor.
According to Stephen Wallsgrove's book Kenilworth 1086 – 1756 (published by S.G Wallsgrove, 1991) by 1268 the Castle End borough had been sufficiently established to be awarded a market charter and fair by Henry III. This stretch of road is still known as The Square from Abbey End as far down as Station Road.
A market cross once stood at the spot where the clock tower now stands (behind the camera). The clock tower was unveiled in 1906, having been presented by Birmingham draper George Marshall Turner, who lived in Montpellier House on Abbey Hill, as a memorial to his late wife.
From this angle, the 'now' photo of the square looks relatively unchanged from the 'then' shot. However, the buildings on the extreme left replaced those destroyed in the Abbey End landmine of November 1940. Many of the buildings in the distance on the right hand side of the road were demolished in the 1960s and 1970s, but the foreground at least retains much of the character of the old market square.