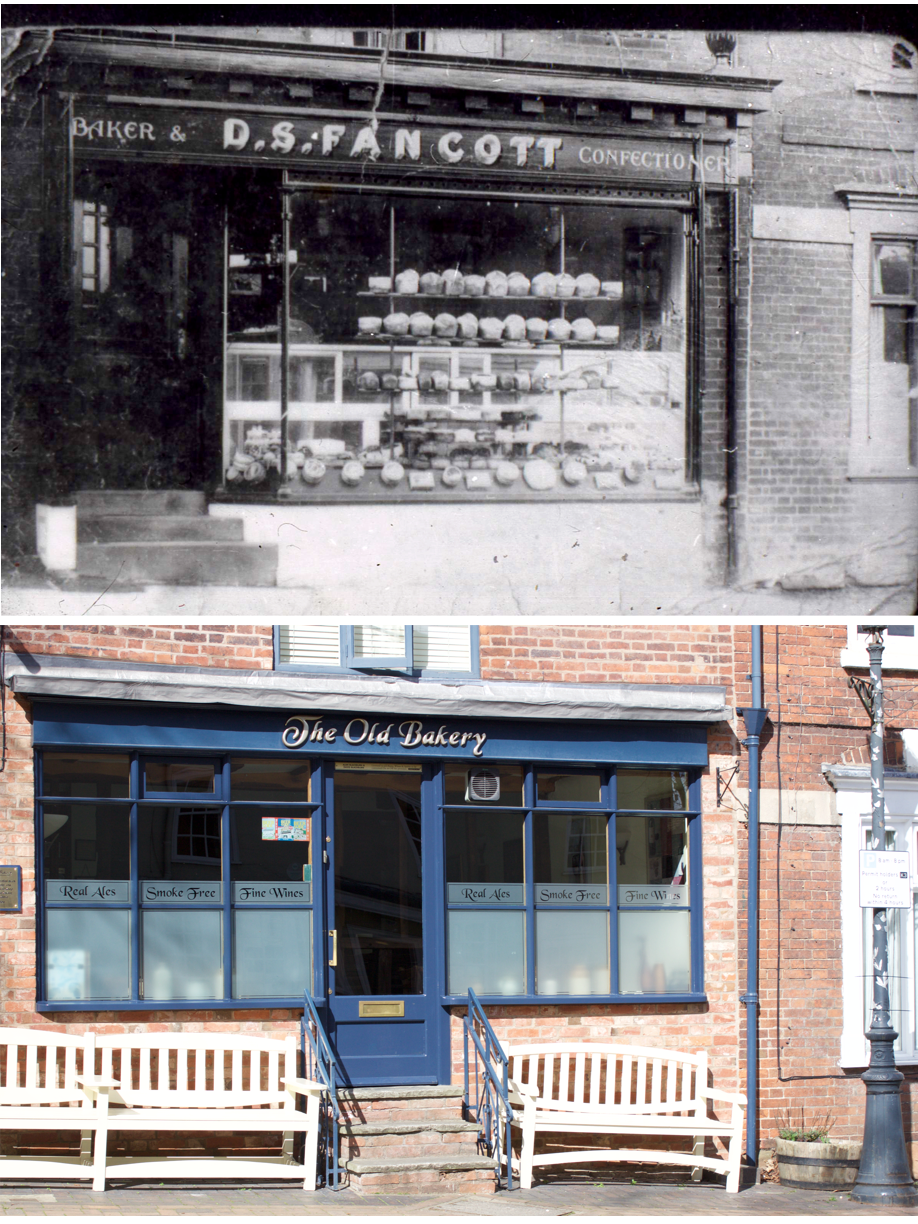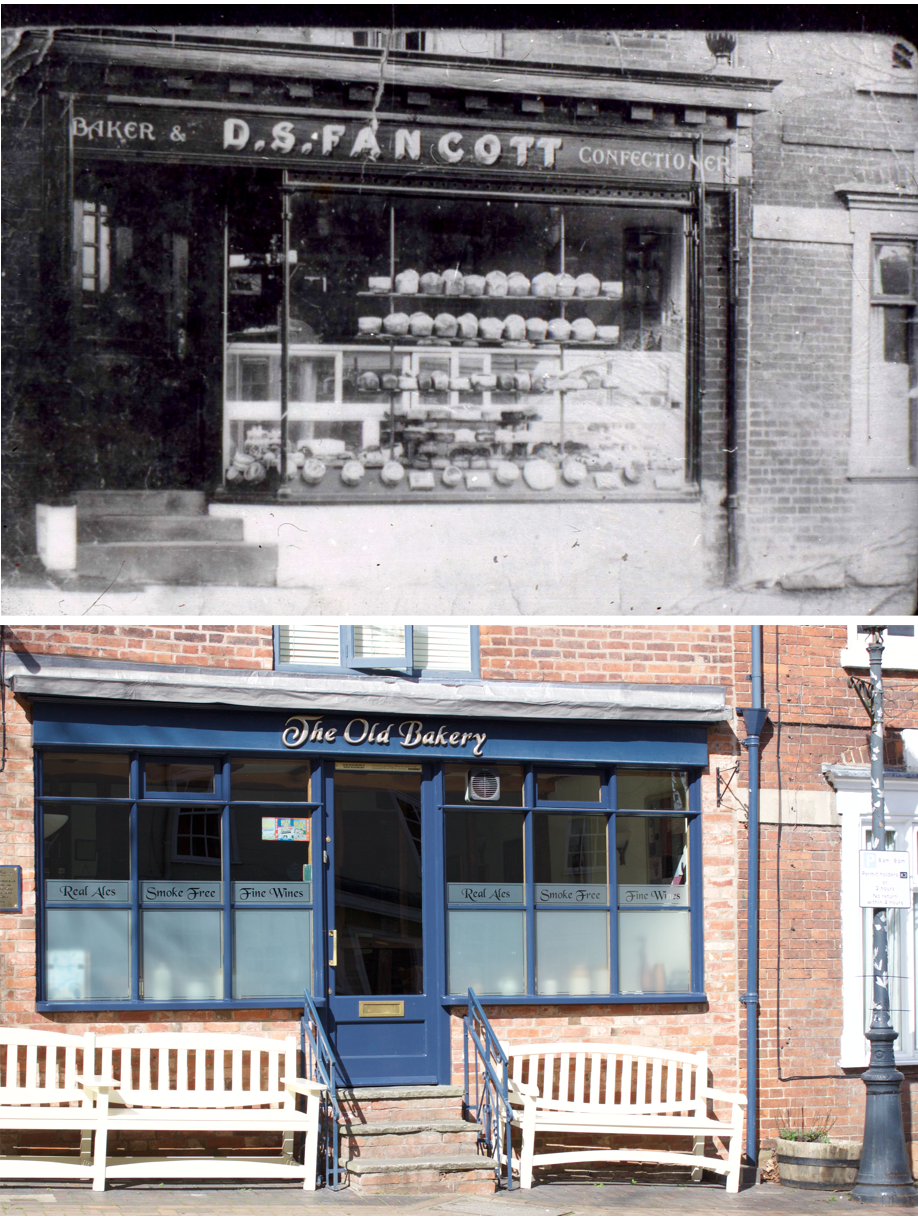 Harry Sunley tells us in A Kenilworth Chronology (Odiborne Press, 1989) that DS Fancott established Fancott's Bakery in the high street in 1825. It remained in the Fancott family until 1979.
The D.S. in question was David Soden Fancott, who became a master baker and a well-established figure in the town. Robin Leach's excellent book Victorian Kenilworth and its People (Rookfield Publications, 2006) records some episode's from his life including an application to become one of the town's constables, providing the use of his field to the town fire brigade to test their new equipment and an unfortunate incident when his horse became started by a marching band causing it to plough into the band breaking several limbs and damaging instruments! He was sued for "wilful, careless or neglectful driving" and paid a fine of 26 shillings.
In 1969 Joan Fancott went onto be the founder president of Soroptimist International, Kenilworth & District, the local chapter of a worldwide volunteer service organization for business and professional women who work to improve the lives of women and girls.
The Grade-II listed building is nowadays trading as The Old Bakery, a 14-room hotel with a bar on the ground floor. It was recognised by the Campaign for Real Ale (CAMRA) as being one of the best pubs in Coventry and Warwickshire in 2016. The Fancott name lives on in the shape of nearby Fancott Drive, which was named as such in 1987.
Thanks to Robin Leach for additional details provided in this article.