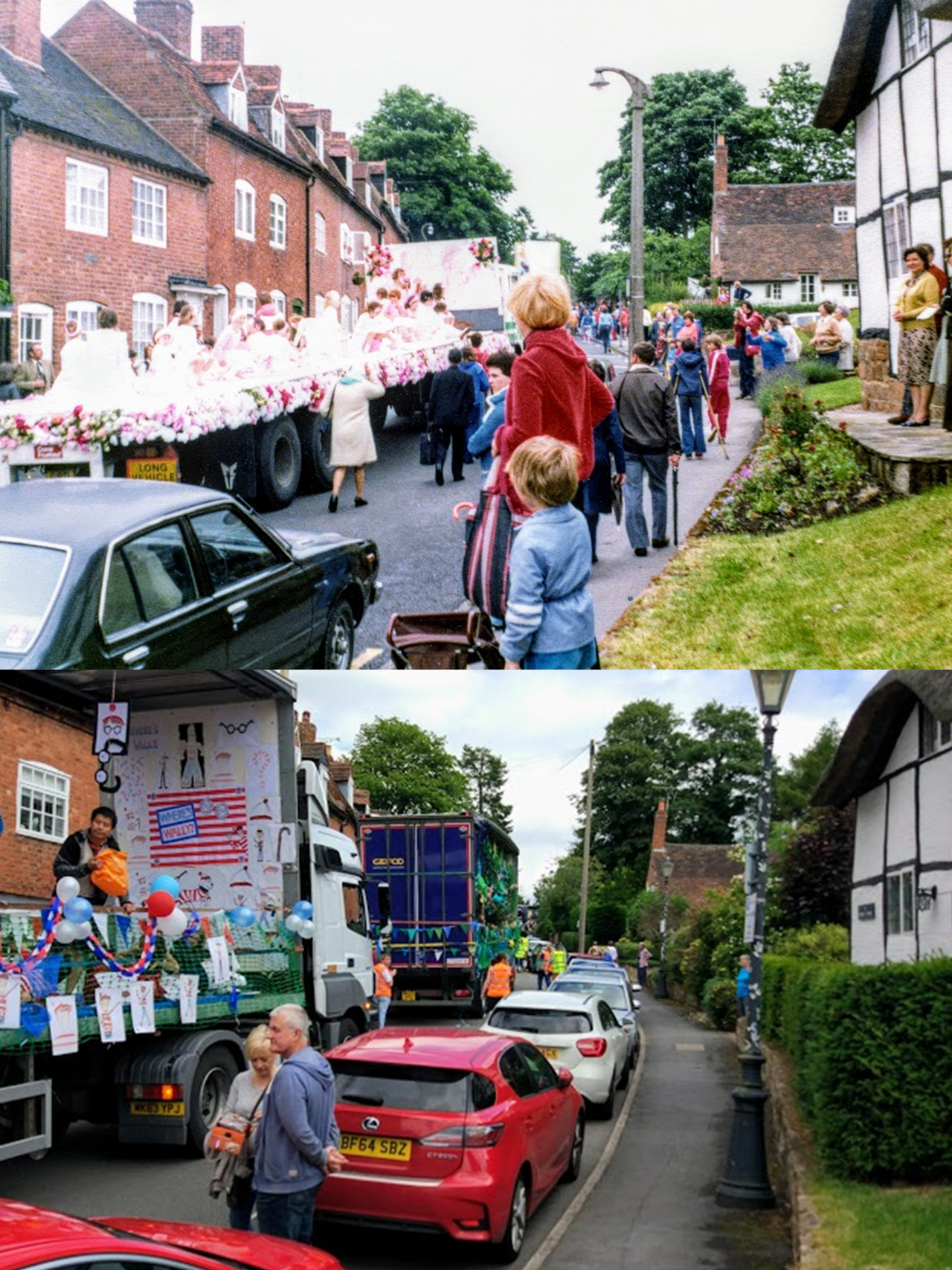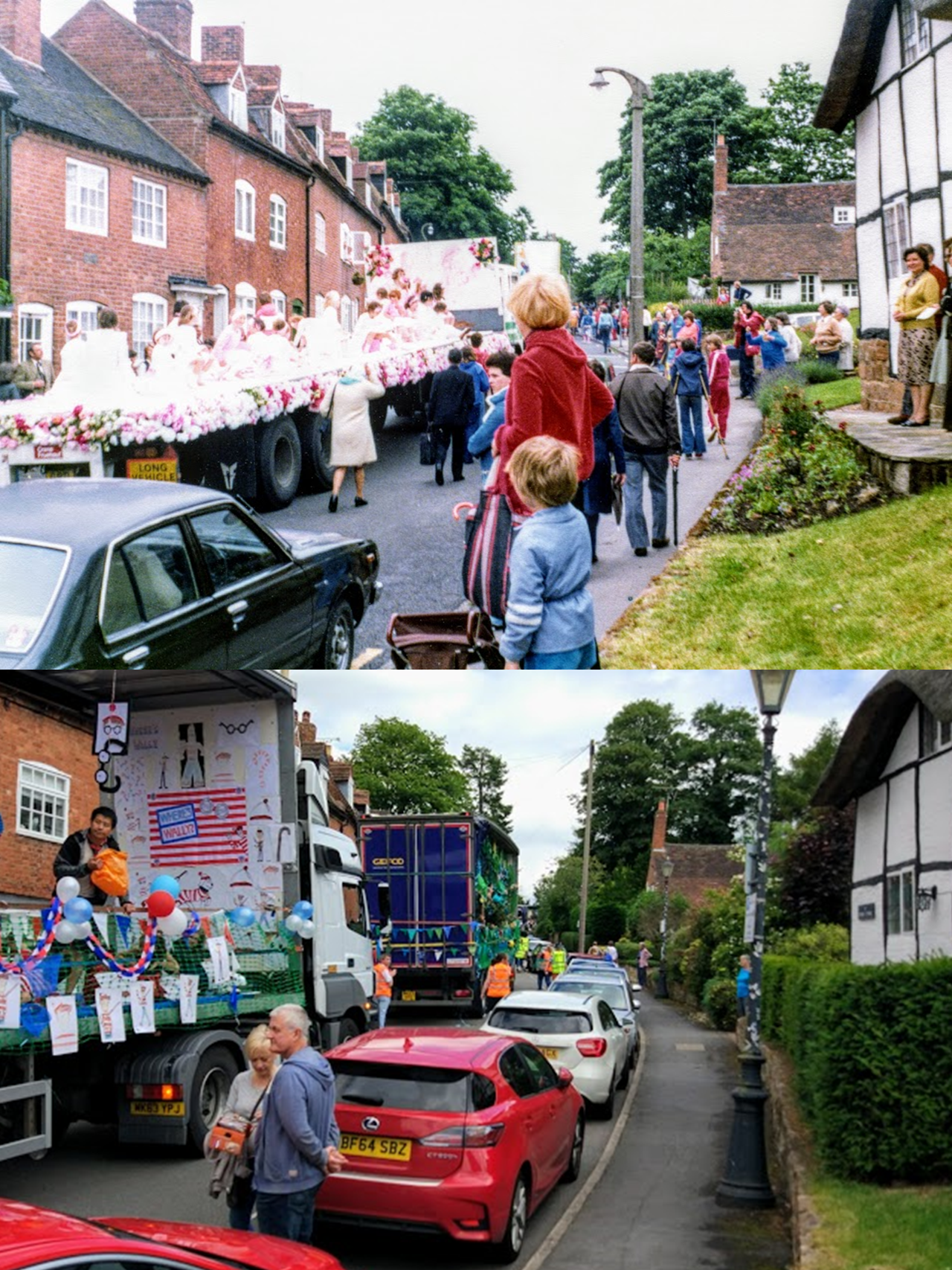 This Then & Now comparison shows the Carnival of 1978 as it climbs up Castle Hill towards the High Street, matched with an equivalent image taken from last year's carnival. The 'then' image is 40 years old this week. Perhaps some readers may recognise themselves amongst the crowds?
For once, your author can be certain of the year of the 'then' image, specifically because the then image is from his own family's photo album – your author is in fact in the pram in the foreground! Also in the image, is his mother in red, brother in blue, and sister perched precariously on a poufé on the back of the Parochial Hall Ballet School float. The 'then' image's photographer was the author's father.
Very little has changed in the background scene, save for the replacement of the concrete lamp posts with ornate cast iron lamp posts in the 1980s and a hedge replacing a flowerbed in the garden of Robsart Cottage on the right.
A second Then & Now pairing, below, was taken from the same vantage point on Castle Hill but looking west towards the Castle. Again, the images were taken in 1978 and 2017 respectively. This time we see Leek Wootton 'Warrens' and Brownies on a desert island themed float complete with exotic looking paper flowers and pirates. Behind their float is a Land Rover decked out as the house of the old woman who lives in a shoe. The Clarendon Arms looks largely unchanged in the background, but The Castle Tea Rooms is now Harringtons on the Hill Restaurant. The Castle Tea Rooms was next door to Time for Tea, which is visible in the 'now' photo.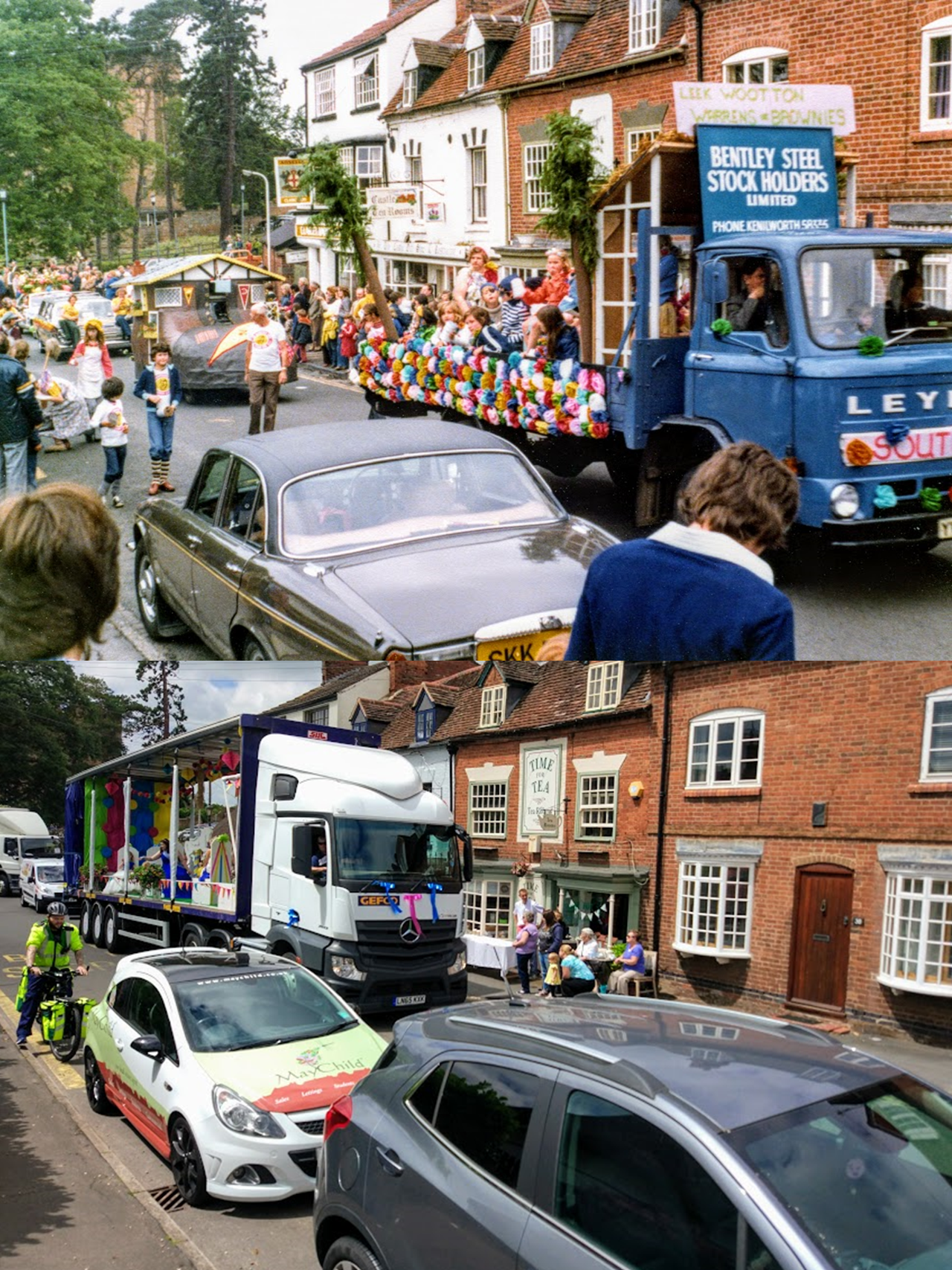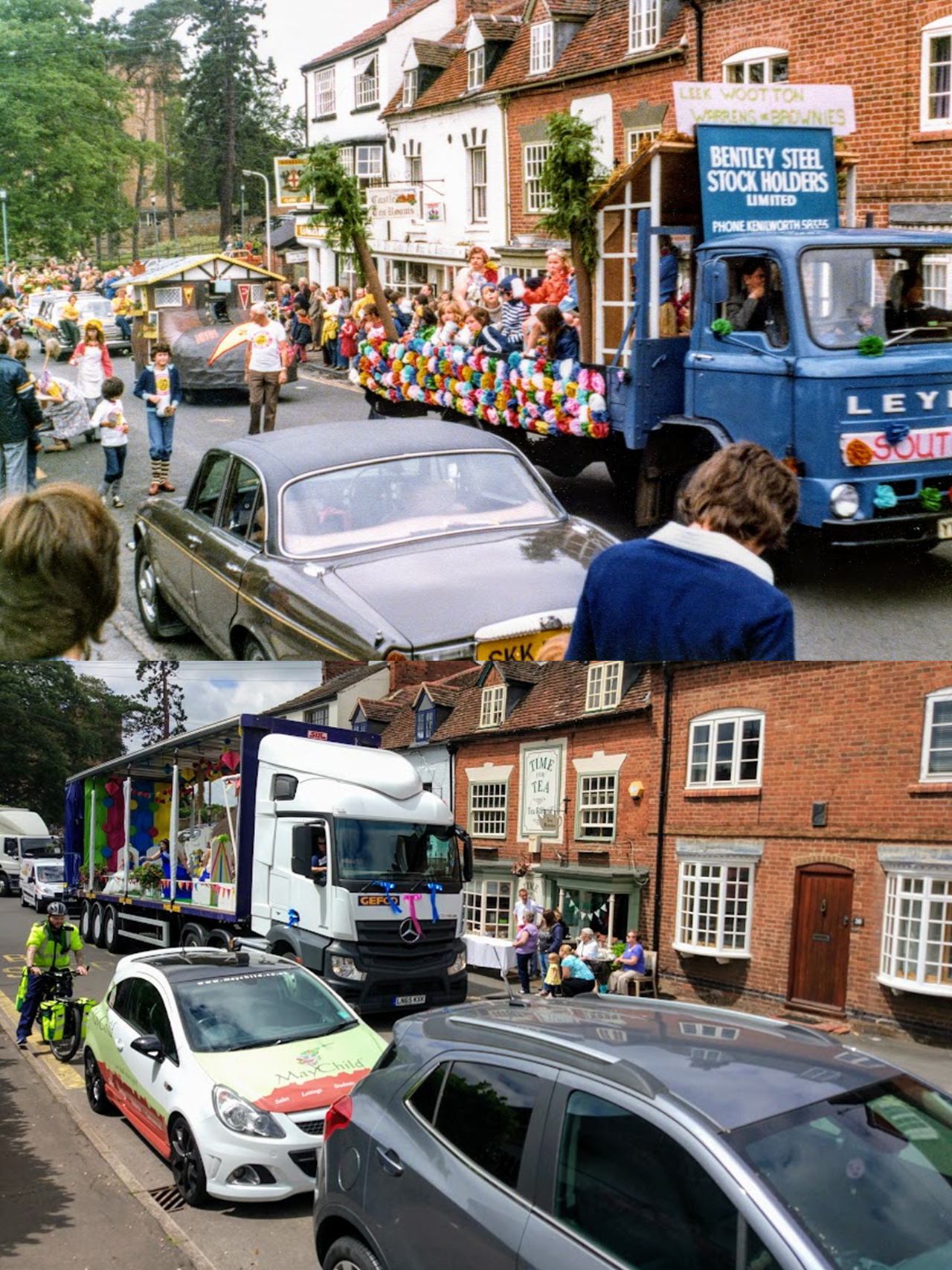 You can read more about Kenilworth Carnival, its route, events, history and committee on the Kenilworth Carnival Website. The website lists the carnival queens throughout the years. The 1978 carnival queen was Karen Hobbins and her 2018 counterpart will be Amelia Robinson.
Robin Leach has written much on the origins of Kenilworth Carnival, since the first carnival parade in 1926. Robin describes the early days of the carnival as being a continuation of fundraising efforts going back a further 40 years, for the likes of Warneford Hospital in Leamington. Robin also details a list of the 87 carnival parades, with a brief interruption from 1940 to 1947, during which period, the proceedings of 1940 involved fundraising but no parade and only 1944 featured a full carnival parade. You can read more about the first 25 years of the carnival in Robin's book Kenilworth People & Places Volume 2 (Rookfield Publications, 2013).
Kenilworth Carnival 2018 will take place on Saturday 30th June.