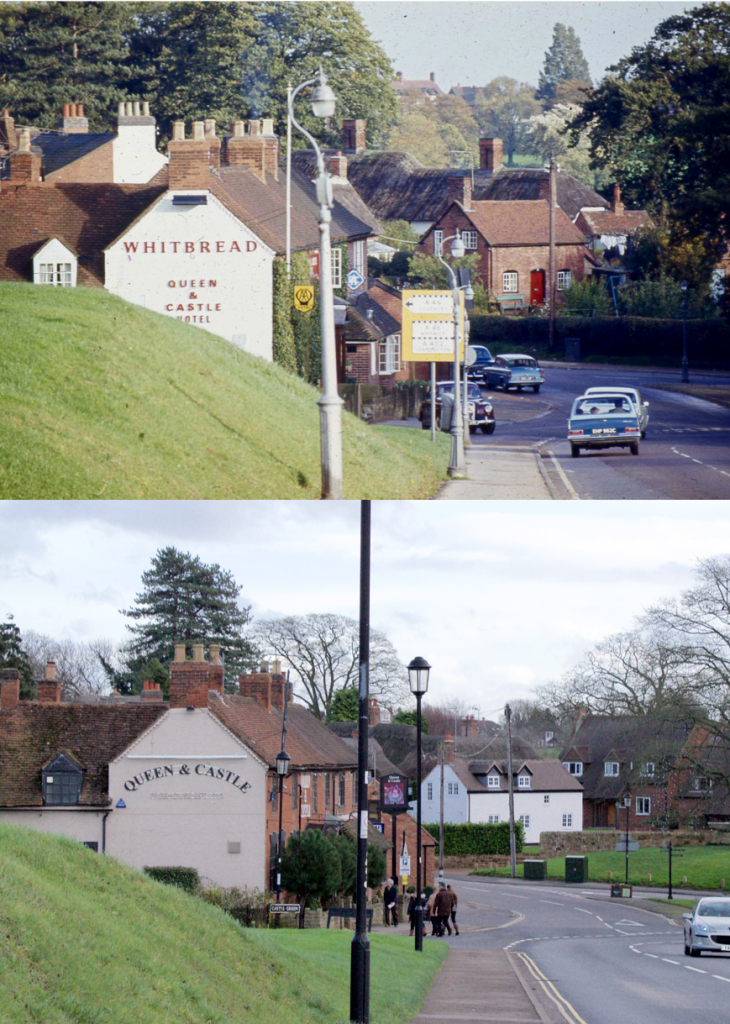 The Queen & Castle, Castle Green, Kenilworth. According to Rob Steward's book 'The Inns and Roads of Kenilworth' (Odiborne Press, 2000) the first mention of this establishment was when it was known as The Castle Inn in 1835.
It was once a hotel with fine oak panelled corridors, with some panelling rumoured to be taken from the castle itself, ghosts and all. In 1985 it was sold to the Beefeater chain, who gutted the building, losing much of its character. It has been refitted since then and now provides a more salubrious venue befitting its enviable location.
The 'then' photo is from the 1960s, which remains largely unchanged today apart from some 1970s additions to Little Virginia.