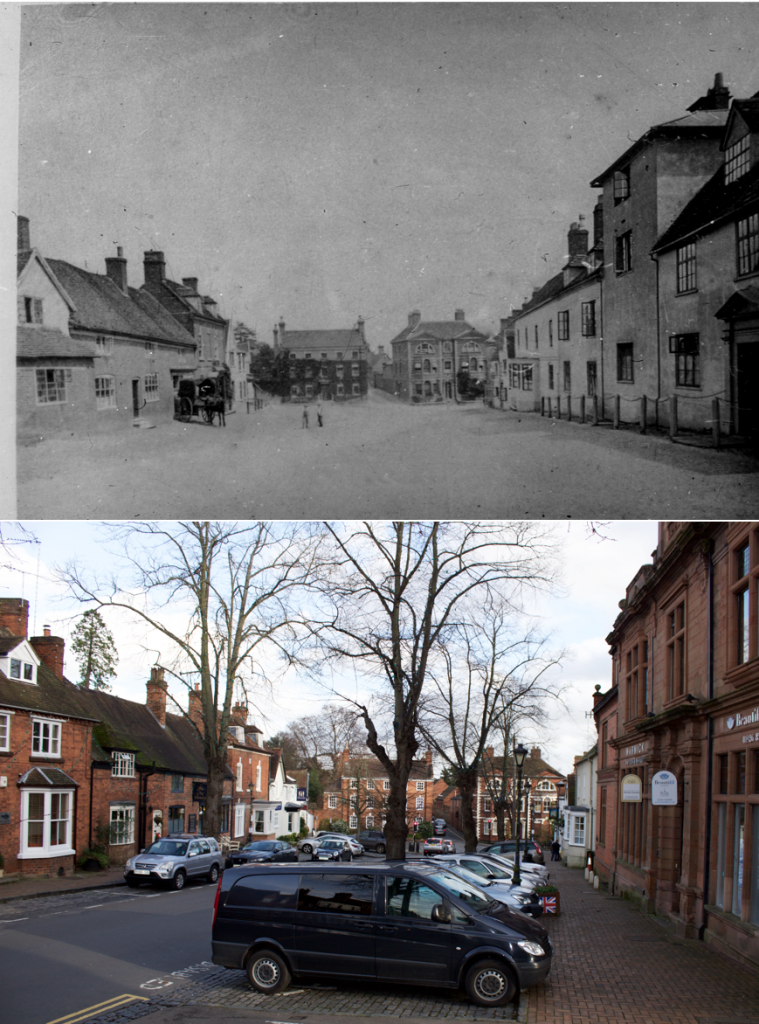 The High Street, Kenilworth, looking largely unchanged with the exception of the house on the extreme right hand side. This house, known as The Priory, was the subject of the book 'A House in the High Street' by Joyce Powell (Odibourne Press, 1987).
The Priory was built in 1770, replacing some older 'messuages' of about 1700.
By 1855 the house had become unfashionable to the sort of owner who could afford such a property and in too poor a state of repair to be let. It was bought by the Leamington Priors Bank who pulled its frontage down, along with number 11, to build a grand Jacobean style combined bank and post office.
It remained in similar usage up until the 1980s, where it finished up being a Midland Bank. Finally, it was broken up into small commercial units known as the Bank Gallery, which it remains today.