Kenilworth History 2022 is the latest edition of our annual publication and it is now on sale at Kenilworth Books in Talisman Square for £5. It's our largest edition to date, weighing in at 104 pages, so it represents great value for money.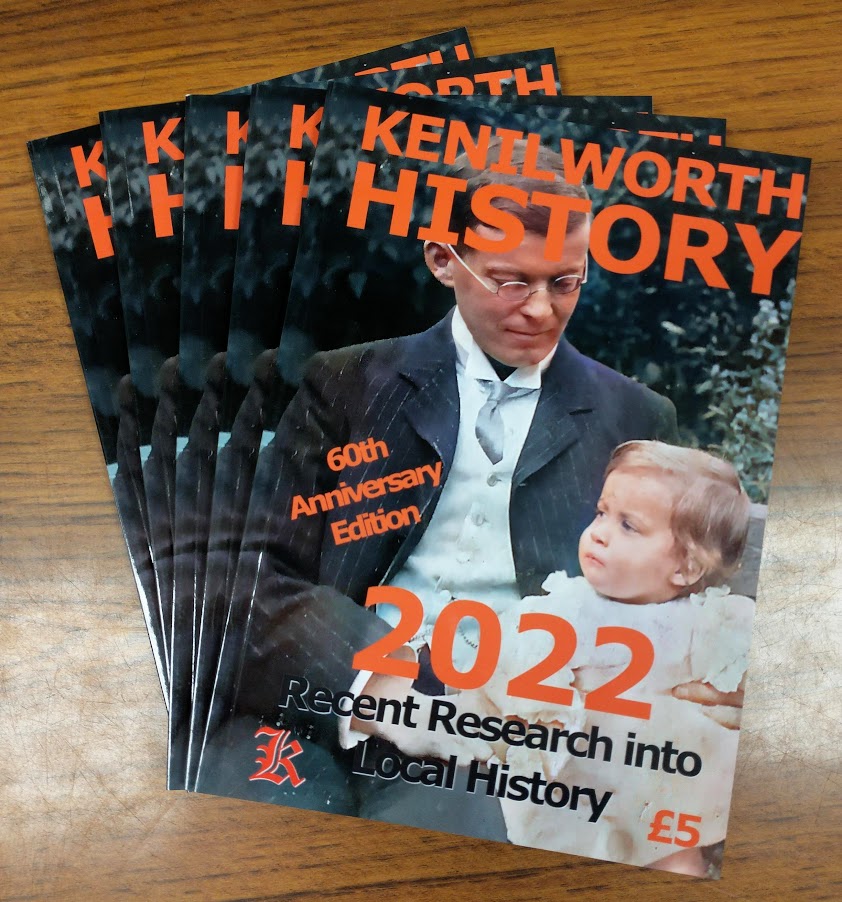 As ever, it contains a fascinating mix of subject matters, periods, styles and specialities so there's something in there for everybody. You can read more on the contents of this year's edition here: www.khas.co.uk/publications
Those members who have already renewed their membership at last night's AGM will have already received their free copy. If you're interested in joining KHAS, you will likewise get a free copy worth £5. Annual membership is only £10 per individual or £15 per couple and for that fee you will get free entry to all of our monthly speaker talks as listed in the 2022 / 2023 programme. You can find more information on how to sign up here: www.khas.co.uk/join-khas
Kenilworth History 2022 will also be on sale at the Kenilworth Abbey Museum & Heritage Centre when it reopens at Easter.