We have been watching, with considerable interest, the work of one of our members to produce a 3D model of Kenilworth Castle as it appeared at its peak in 1575. What started as a casual interest for Mark in understanding the water features of the Castle, subsequently developed into a multi-year project to rebuild it in virtual form. The results are stunning.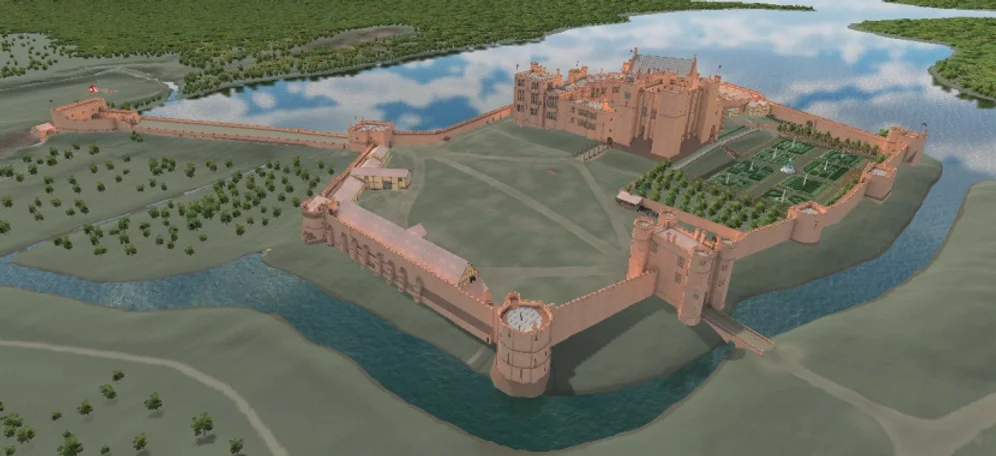 We've reported his progress from the early days of the project as Mark added more and more detail to the model. Visitors to the Abbey 'Barn' Museum & Heritage Centre may have seen a most impressive video of the 3D model on the screen upstairs, where the castle deconstructs and reconstructs itself, floor by floor.
Although the model remains a work in progress, Mark has now produced a website with a new preview video showing some of the incredible new features he has added, such as a reconstruction of the type of clock mechanism and mill machinery that may once have graced the Castle buildings. Also to be found on the new website are three research articles (consolidated into one PDF document) detailing some of the logic behind the reconstruction. Mark's new Kenilworth Castle 1575 website can be found here: superplan.info
We think you'll agree that what has been produced here is absolutely stunning work. We look forward to seeing how this work in progress continues to develop.