Sunday 4th, Saturday the 10th and Sunday 11th of September will be the final three opening days of the season for the Barn Museum and Heritage Centre in Abbey Fields. On these three days a copy of the Dictum of Kenilworth will be on display so that you can get up close to the text that helped shape our democracy.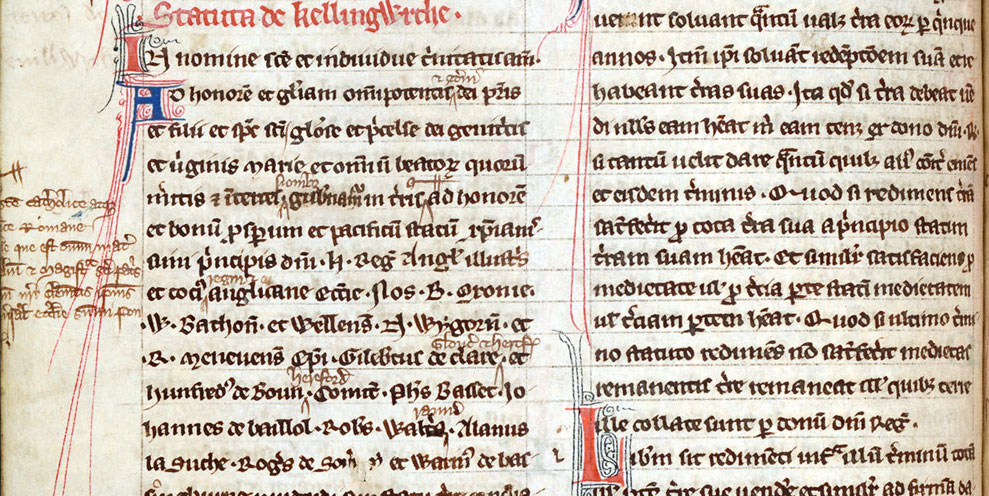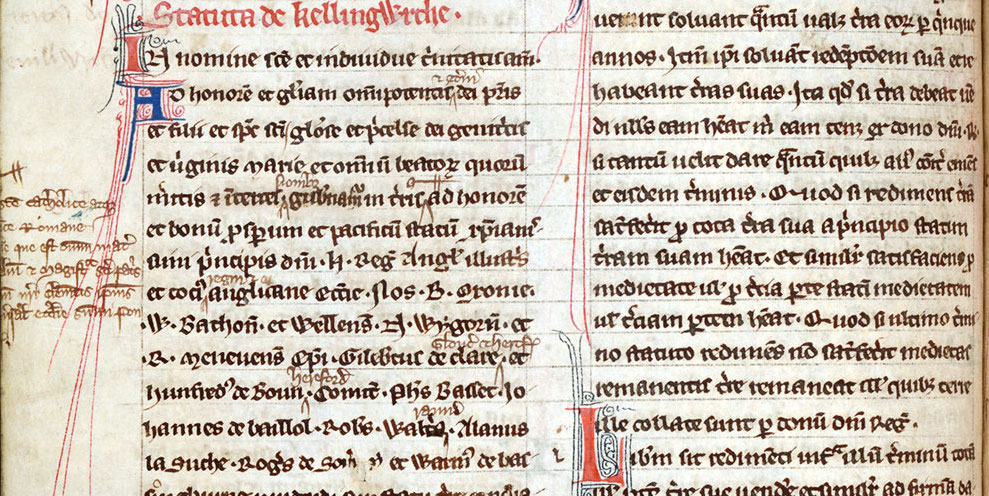 The Dictum of Kenilworth was, in essence, a peace treaty with the rebels following the death of Simon de Montfort. The document marks the end of the reform movement and the restoration of royal power, although many of the reforms passed by Simon de Montfort were accepted by the king.
In November 1267, clauses from the Dictum of Kenilworth were incorporated into the Statute of Marlborough, which is still today the the oldest piece of statute law in the United Kingdom that has not yet been repealed.
The original Dictum manuscript is now held by the National Archives in a collection known as the Book of Statutes and Formulary book of writs. The National Archives rather colourfully records its creator as being the 'Exchequer, and its related bodies, with those of the Office of First Fruits and Tenths, and the Court of Augmentations'.
Following its appearance in the Abbey Barn on the dates shown above, this display copy will be touring the schools of the area to educate the next generation on its realm shaping significance.
More information can be found on this remarkable document here.