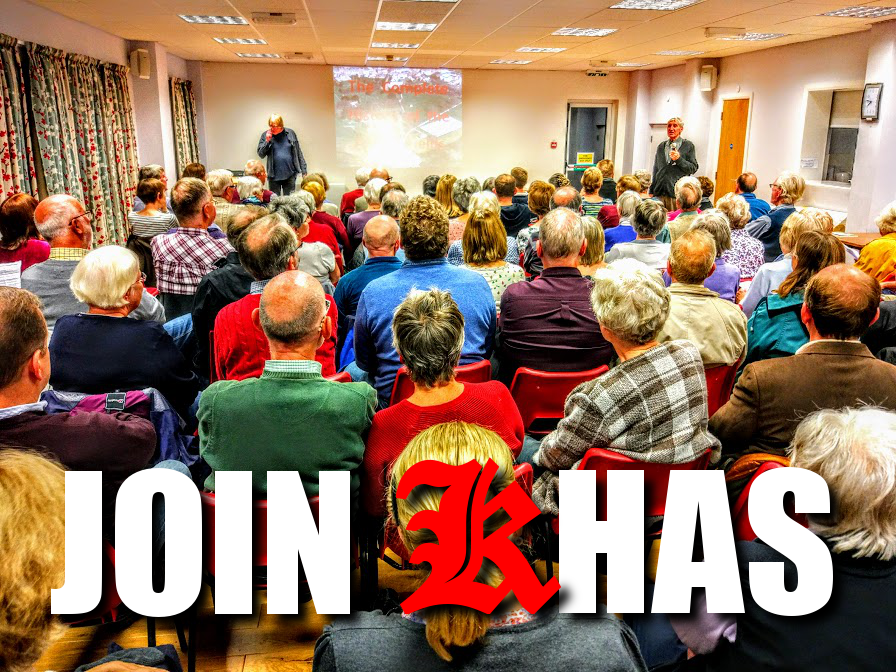 KHAS Membership for 2018 now available!
If you enjoy reading KHAS's posts, why not become a member and join us at our friendly and interesting events?
For just £10 per year (£15 for couples) you can attend nine meetings with guest speakers on the second Monday of the month, plus three members' only events (July evening walkabout, August daytime outing & Christmas celebration with festive refreshments).  In addition you will receive a free copy of our annual publication "Kenilworth History", valued at £5.
To join us use the link on our website: www.khas.co.uk/join-khas/ or come along to one of our meetings, details of which are in the Programme section of our website: www.khas.co.uk/programme/
Non-members are welcome to join us at any of our regular meetings for a donation of £2.
Our 'new year' begins on Monday 12th February 2018 do come and join us!