Today's Then & Now pairing is an updated version of an earlier post showing the Tannery, Warwick Road. Thanks to Robin Leach for pointing out that the original 'now' photo was taken from the wrong angle. The updated 'now' photo is taken from as close to the original spot as today's buildings will allow, as can be seen by the distant buildings on Station Road in the bottom left of the picture.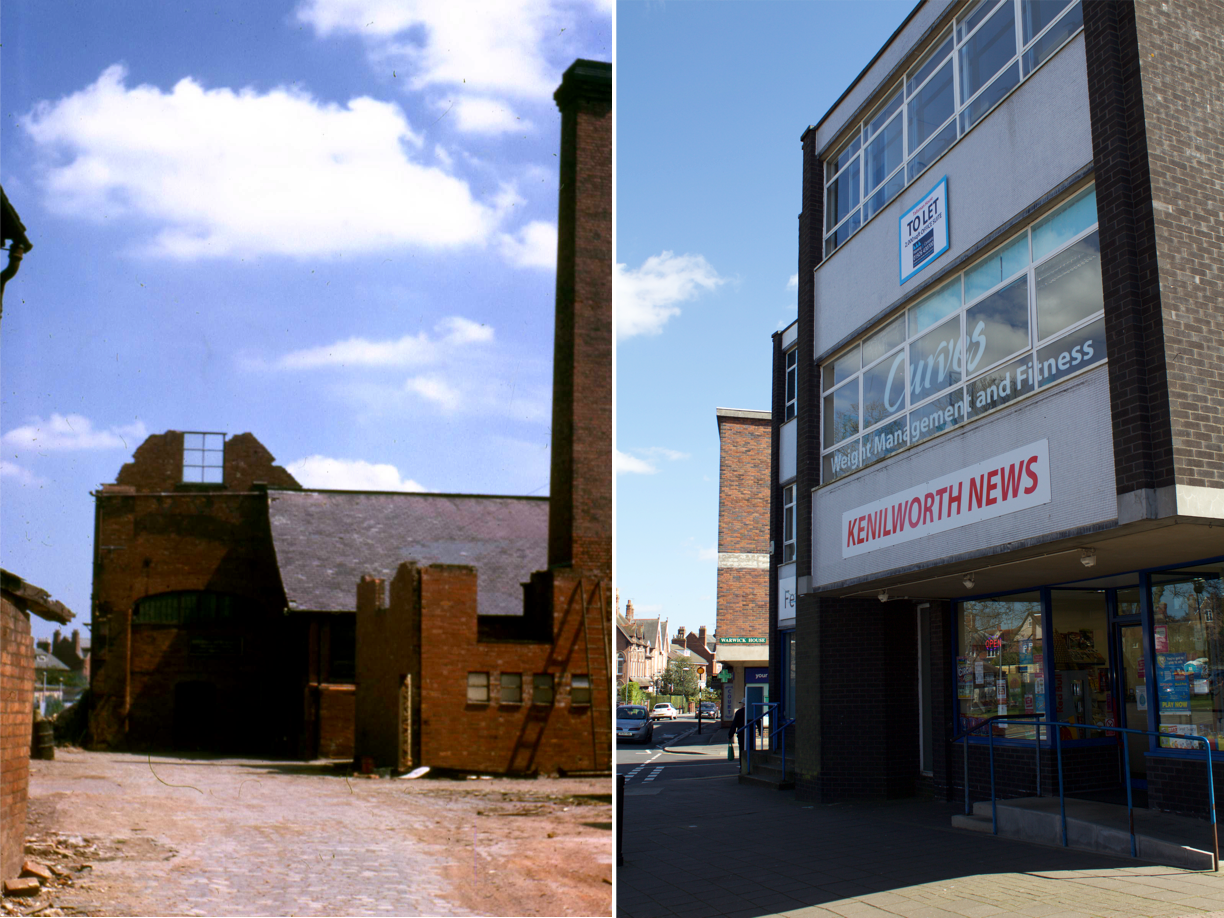 This remarkable colour photograph shows the Tannery, Warwick Road, on the site now occupied by Talisman Square, prior to its demolition in 1965.
According to the Our Warwickshire website, the tannery was operated by Thomas Day & Co in the late nineteenth century, but was owned by Samuel Barrow after whom Barrow road is named. It later changed name to the Kenilworth Tannery Ltd, run by Charlie Randall, after whom Randall Road is named. The nearby Tannery Court owes its name to the site, having been built on land belonging to the tannery company.
Harry Sunley provides some interesting snippets in "A Kenilworth Chronology" (Odibourne Press, 1989). Firstly, that on the 26th October 1942 the Rover Players set up a production of 'The Children to Bless Us' in a hut behind the tannery. They would go on to become The Talisman Theatre Company, and the square would eventually adopt the Talisman name. The company moved the theatre to its present Barrow Road site in February 1969.
Also, Harry Sunley records the ultimate reason for the tannery's closure, namely that "the need for leather had fallen from 1500 hides a week in 1950 to 500 a week in 1957 due to the plastic boom".