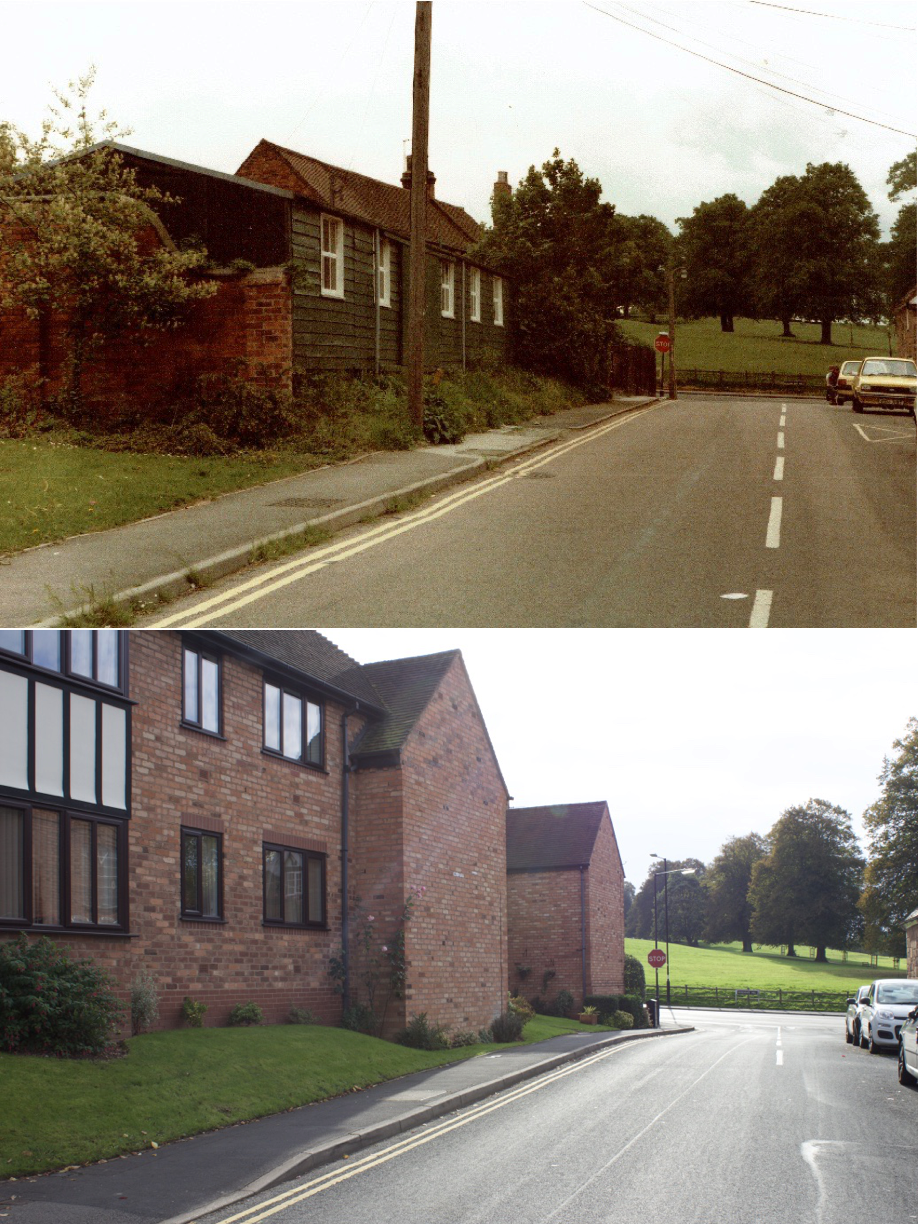 This pair of Then & Now photos shows a small factory on the south side of School Lane, where Rosemary Mews is now situated.
According to A Portrait of Kenilworth in Street Names – Third Edition by Robin Leach and Geoff Hilton (Rookfield Publications, 2015) Rosemary Mews was developed in 1987 on the site of 1880s workshops, later used for light industry.
Robin Leach's book Kenilworth's  Engineering  Age (Rookfield Publications, 1995) informs us that the site used to be Dunn's comb factory in the early-mid Victorian years. Rosemary Mews incorporates part of the former light industrial buildings.
The corner plot behind became vacant following the demolition of a former millinery shop on the corner of School Lane and Rosemary Hill to widen the entrance into School Lane itself.
We are very grateful to Mrs Joan Heatley for providing the Then photo. Thanks also to Robin Leach for additional information for this article.