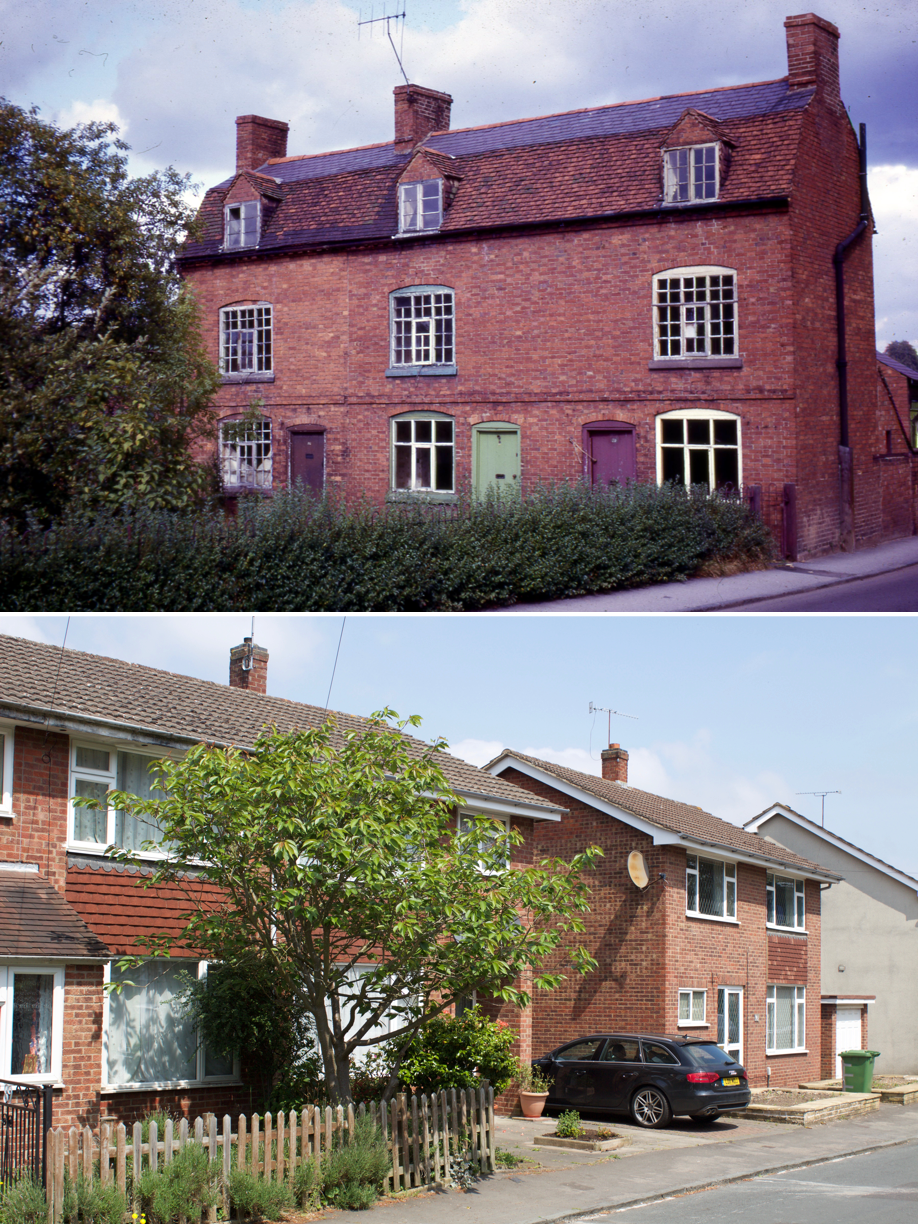 This characterful property, known locally as Noah's Ark, was situated at 95 – 99 School Lane. It was an 18th century building with a distinctive mansard roof; a roof with sloping sides, each of which becomes steeper halfway down.
This row of houses sat at ninety degrees to School Lane, with the lower end butting up against the Mill Brook. This evidently caused the cellars to be very damp and to flood every spring as described by a KWN reader whose grandmother lived in the property up until 1964. The following map shows the course of the mill brook, now filled in, the proximity of which to Noah's Ark (circled in red) which explains the flooding!: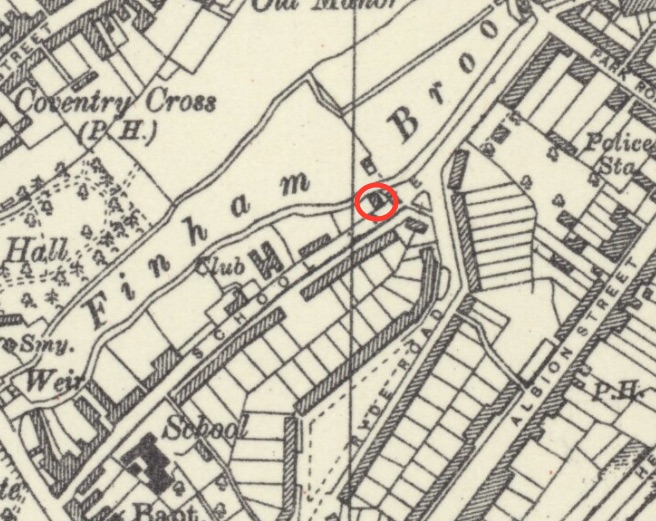 Noah's Ark gave its name to Noah's Ark allotments across the road between School Lane and Albion Street and later the 1920s Noah's Ark housing scheme that became Hyde Road and its surrounding areas, built for ex-servicemen returning from WWI.
The club shown on the map above was the National Federation of Discharged and Demobilized Sailors and Soldiers (NFDDSS) club that became first British Legion Club. It was made from army huts, convenient for all the ex-servicemen in Hyde Road.
Noah's Ark was demolished in 1965 for the housing shown here. Had it survived today, the School Lane Fish & Chip Shop would have stood to its immediate right as viewed from the road.
Thanks to Robin Leach for additional details provided in this article.